Contact the newsroom
Napa Valley Register
Location: 1615 Second St., Napa, CA, 94559
Mailing address: P.O. Box 150, Napa, CA, 94559
Phone: (707) 226-3711
Need help on the web site? Use our help page
To send us news and announcements, please use our Virtual Newsroom
Virtual Newsroom
What would you like to send us?
Follow the Napa Valley Register
Special Issues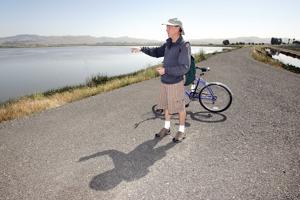 Barry Christian stood on the new levee trail south of Napa one day recently and enjoyed the expansive views. Distant mountains, adjacent tidal wetlands and the Brazos railroad drawbridge crossing the Napa River are part of the scenery.