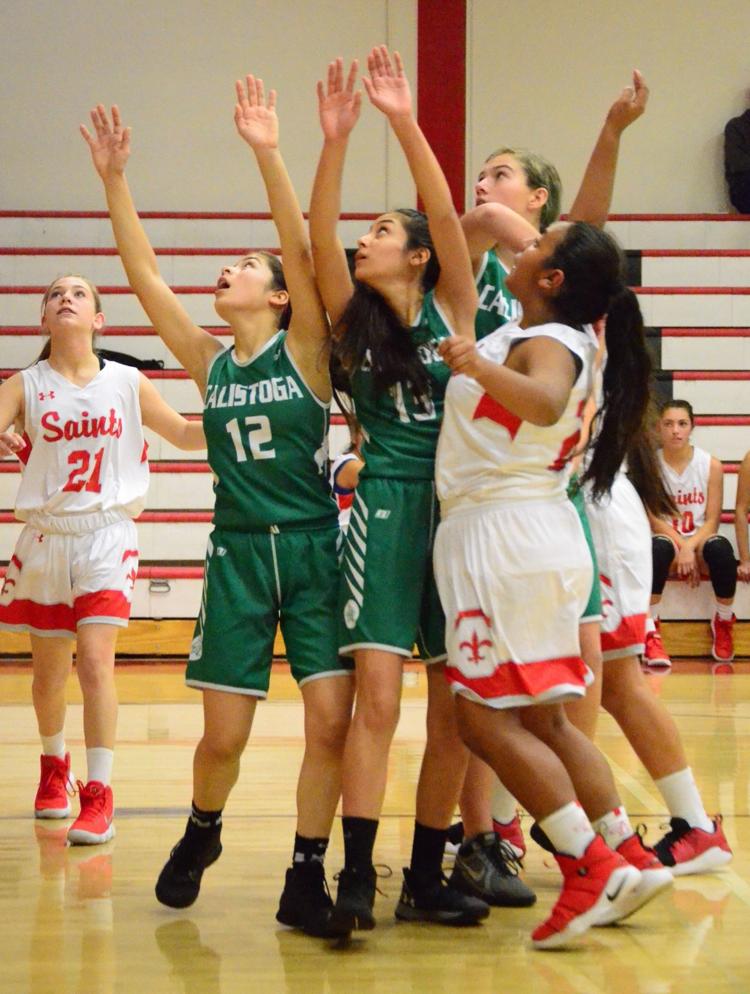 ST. HELENA – Calistoga struggled to make easy baskets for much of the first half in St. Helena last Thursday night, but the Wildcats' assistant coach Ray Particelli knew those shots would eventually start falling.
The varsity girls basketball team stuck to the game plan and continued to press until they broke through, outscoring the hosting Saints 30-6 in the third quarter to turn a 20-17 halftime lead into a 27-point advantage going into the fourth.
The Wildcats ended up winning the nonleague clash 61-30.
"I was confident that that would come around," Particelli said. "They were pretty amped up to play St. Helena; it's a big game for 'em. I think they were overly amped up so – I didn't think it would take a half – but I knew once we settled down, I would've bet on us at halftime."
"In the first half, we just missed a lot of layups," Calistoga head coach Cesar Cruz added. "We played their kind of game … our game is 32 minutes of pressing. We just missed a lot of layups, a lot of two-footers. Third quarter, we made layups. We scored, what, 30 points?"
Grade issues kept Lizbet Escobedo, the team's starting point guard and primary ball handler, out of the lineup for the first 11 games of the season. Thursday was the former All-County Newcomer of the Year finalist's first game back for Calistoga (8-4), scoring four points.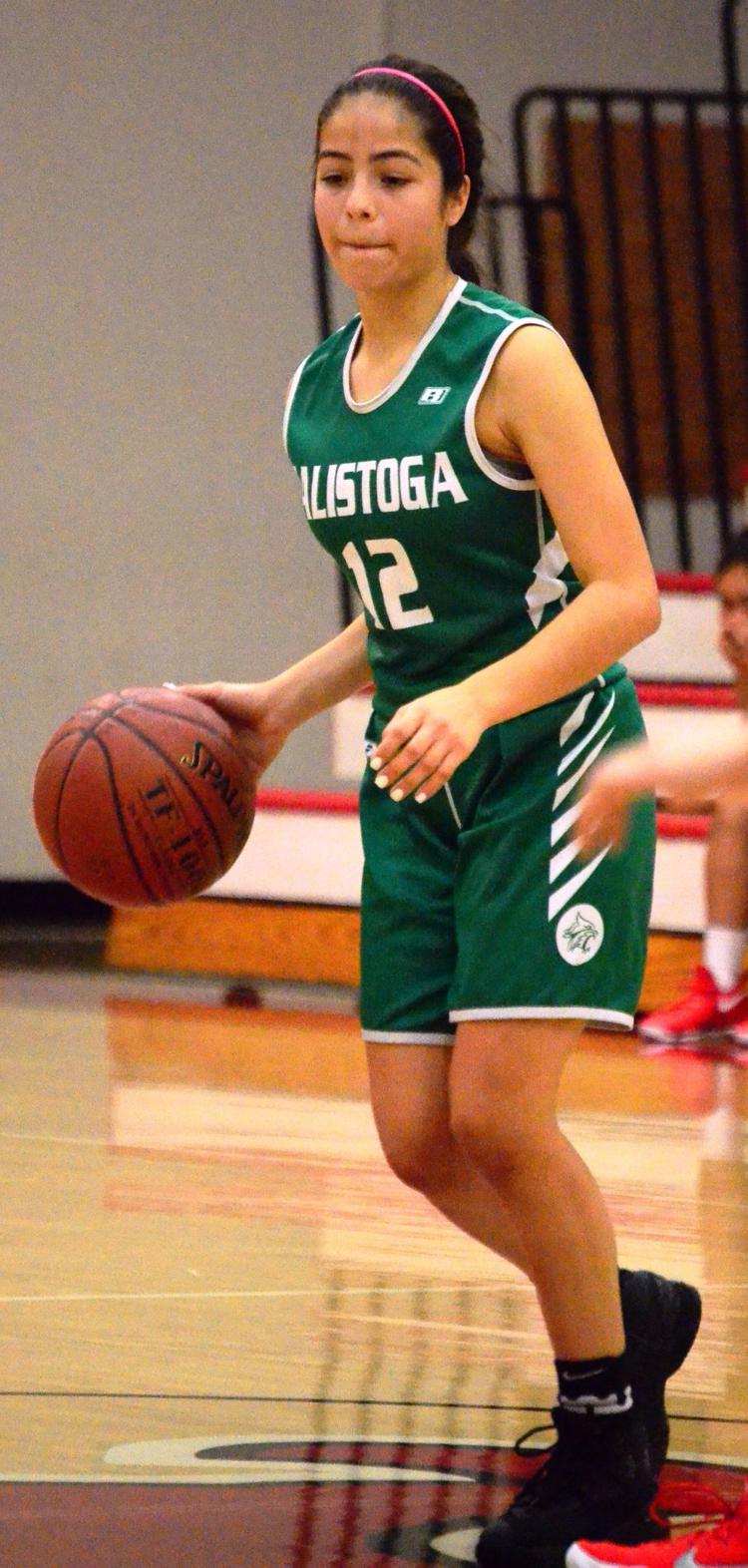 "Having Lizbet back is completely different," said Cruz. "Wow, what a difference … we have three guards we can play, and two posts. It's a great way to end the preseason."
Gilda Rojas posted a game-high 21 points, scoring 11 of those in the third quarter alone. Vanessa Queipo scored 11, and Hayseel Barrera and Tully Lenord both had eight.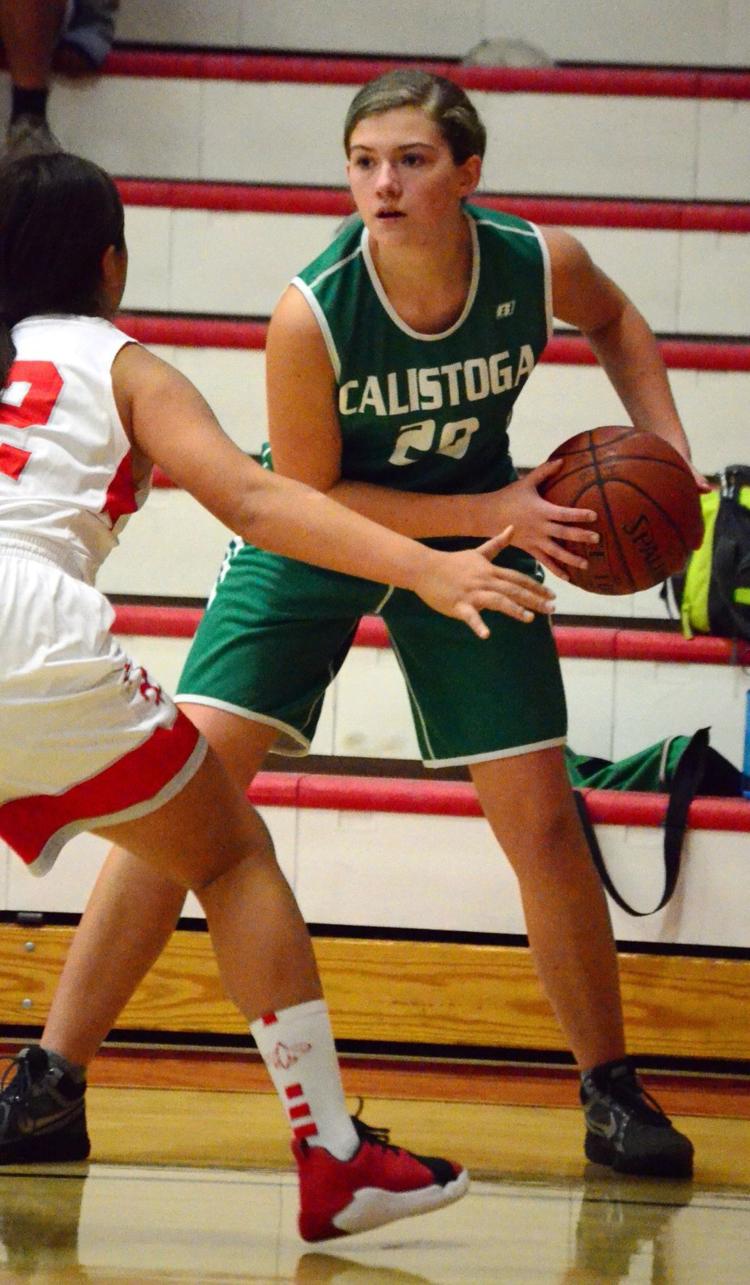 On the Saints' (1-8) sideline, it was the fourth straight loss for a team still mastering the basics required to be competitive at the varsity level.
Citlalli Garcia led St. Helena with 10 points, and was 4 for 4 at the free throw line. Jovana Rodriguez scored six and Daphne Steele had five.
"There's always a teachable moment," said Saints head coach Kate Shipp-Roberts, "but I think just being able to adapt to the game (was the lesson) and we didn't adapt very well. I think when we come back (this) week, it's more slowing down and focusing on little things, fundamental skills that we just have to get better at if we want to see improvements in league."
For Particelli, who dedicated 15 years to coaching SHHS boys basketball, it was a warm return to a familiar building.
"I've played a lot of games in this place from the other side," he said. "I've played a few over here (after, too), coaching at Justin all those years … so this place has a lot of fond memories for me for sure."
Calistoga begins North Central League III play on Jan. 5, traveling to Potter Valley for a 5:30 p.m. tilt.