As new calendars get pinned to walls and we adapt to using "18" in every date entry in our lives, it's time to take a brief look back at the year that was. It's an important practice for the sake of understanding where we are today and how we got here.
For Calistoga sports, there was as many highlights as there were lowlights. Local teams made historic championship runs; others took a step back.
Of course, no story was more enthralling than the one that impacted all our lives as destructive fires ripped through the hillsides around us, forcing a city-wide evacuation.
So, in no particular order, here are the top 10 stories of 2017, voted on by the one-man Weekly Calistogan sports staff.
Wildfires shut down local sports
Undoubtedly, the biggest story of 2017 was the hellish wildfire season that surrounded the Napa Valley in flames. Regular life was brought to a complete standstill for multiple weeks in October, and naturally that meant sports were stopped as well.
In the days after Calistoga's mandatory evacuation, as the Tubbs Fire wrapped around to Mt. St. Helena, air quality was extremely hazardous, forcing residents to take shelter inside until the fires were put out. That made practicing unsafe and outdoor athletic competition impossible. At the prep level, multiple games were canceled for football, volleyball, soccer and cross country.
The Wildcats showed impressive resilience, though, with both soccer teams and the volleyball team not just reaching the playoffs but each winning their first-round matchups.
Revered Jim Hunt dies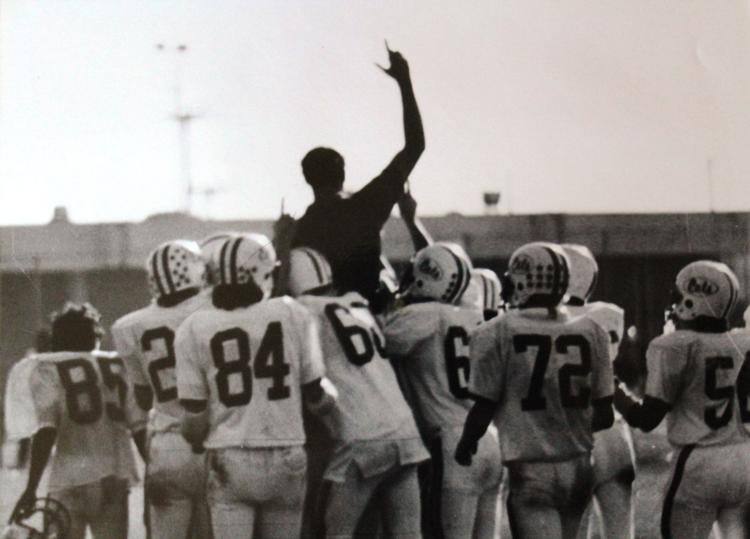 In late June, Jim Hunt, a beloved member of the Upvalley community, died at 72. Hunt graduated St. Helena High in 1962 and was an exceptional football, basketball and baseball player. He went to play quarterback and defensive back at UC Berkeley.
After college, he became a teacher in Massachusetts before returning to the Napa Valley. He taught at Justin-Siena, Calistoga Junior-Senior High School and Rancho Cotate High in Rohnert Park.
In Calistoga, Hunt earned the adoration and respect of the community as the Wildcats' football coach from 1978-84. He won the North Central League II and North Coast Section Class B championships in 1978 behind a perfect 9-0 season. He also led the legendary "Dirty Dozen" in 1984.
In retirement, he helped form the St. Helena High Athletic Hall of Fame, and was described as an "irreplaceable" part of it by friend and HOF treasurer Mike Werle.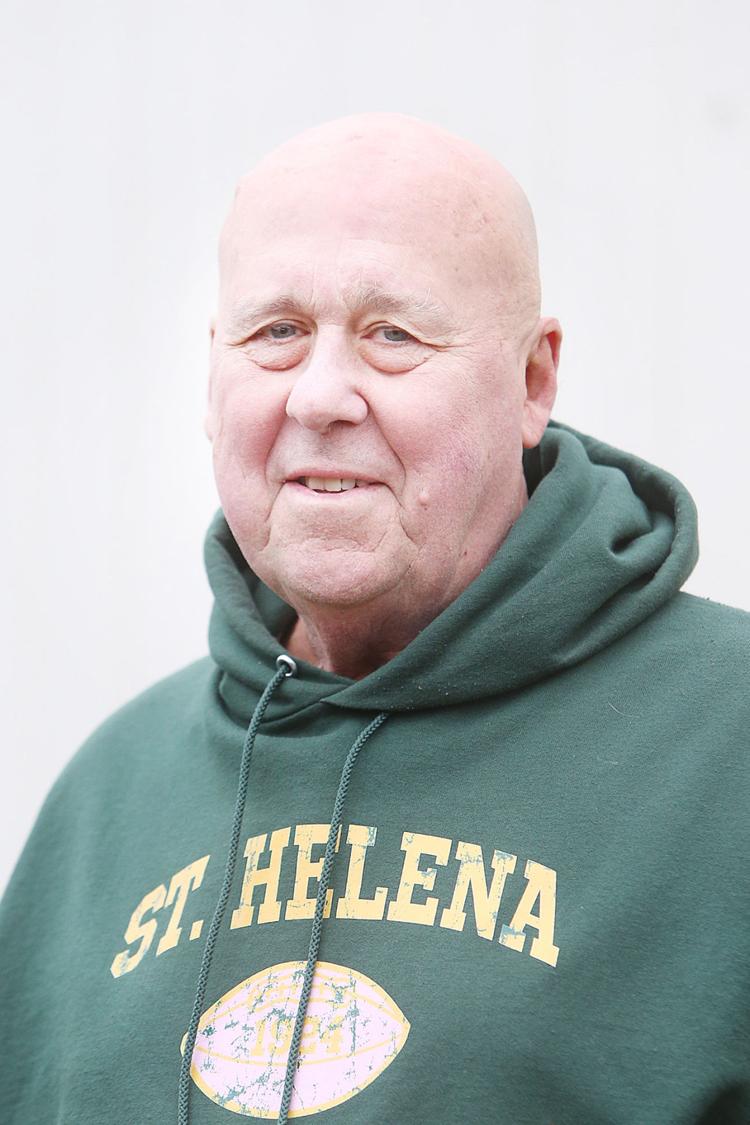 Hunt was also a columnist for the St. Helena Star, penning the popular "On This Date Plus" series, which took a look back at historic moments in St. Helena sports history.
Young team catches fire
Calistoga High's girls basketball team finished 14-11 overall and was third in North Central League III play with a 10-4 record. Those marks were far from expected after a 4-8 start with a team that was full of freshmen that went on to win 10 of their last 12 regular-season games. That included a streak of six straight to end league play.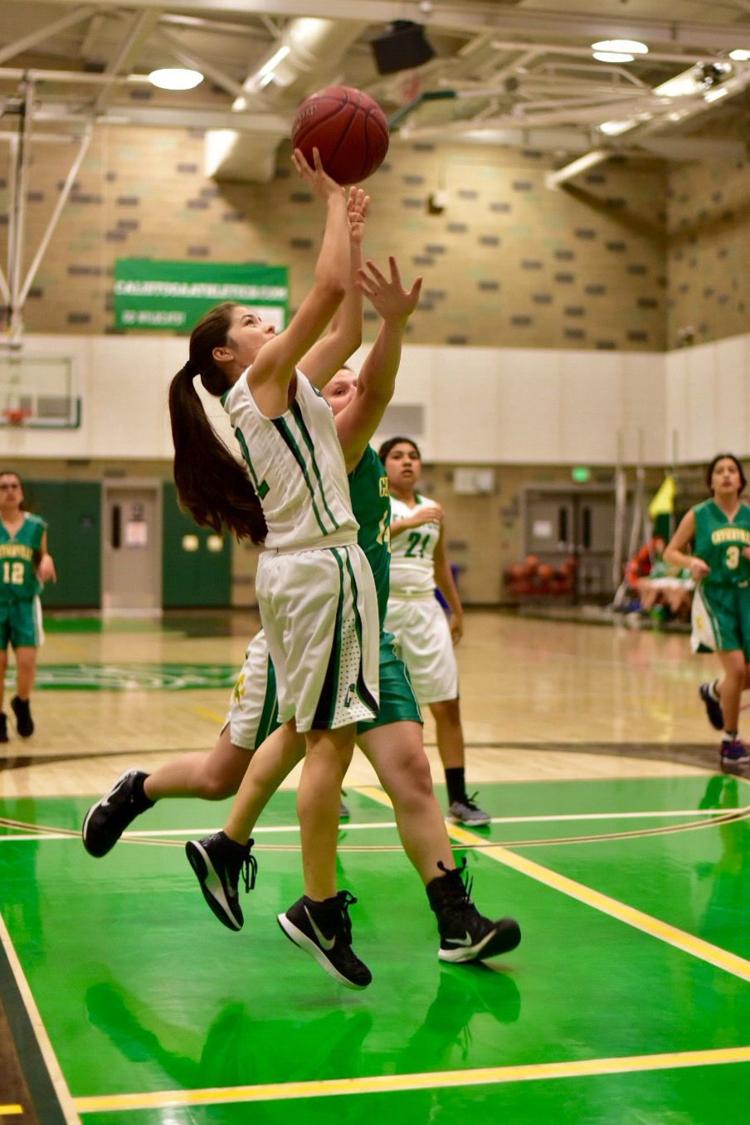 The Wildcats made it to the CIF North Coast Section Division 6 playoffs, and coach Cesar Cruz was named All-County Co-Coach of the Year, Gilda Rojas made First Team All-League and was All-County Offensive Player of the Year, Vanessa Queipo was Second Team All-League and named All-County Newcomer of the Year, and Lizbet Escobedo was a Newcomer finalist.
So far, with Ray Particelli as an assistant coach, Calistoga is off to an 8-4 start and looks primed to compete for a league championship.
Best season in PUC history
Pacific Union College went from being a doormat to a contender under head coach Greg Rahn, who led the Pioneers men's basketball team to a California Pacific Conference championship in just his third year at the helm. PUC dethroned five-time defending champs Cal State Maritime on a buzzer-beater by Rae Hubbard in the CalPac championship.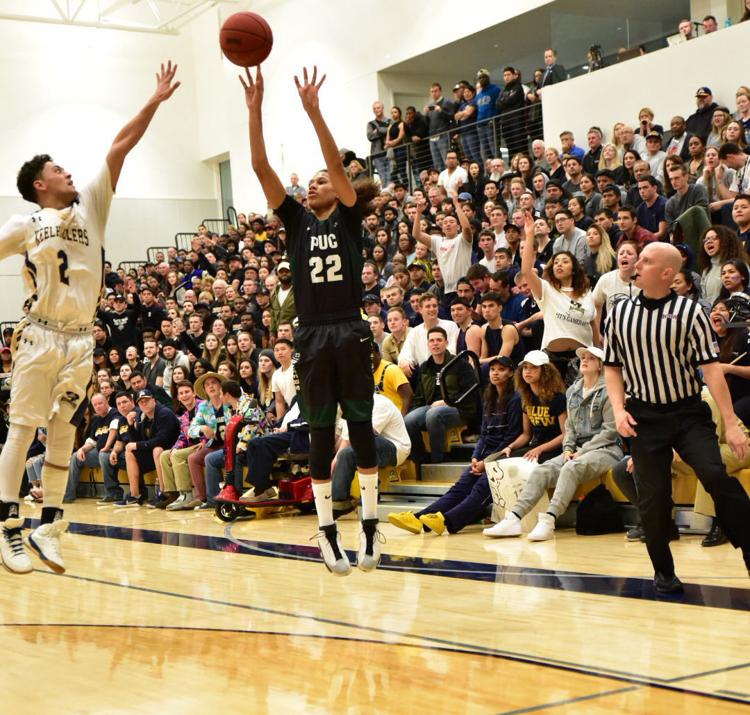 With the win, they earned the program's first bid for the NAIA Tournament and faced top-seeded Cornerstone in the first round. To add to the lore of the historic year, PUC actually opened 26-point lead over the national powerhouse but squandered the upset opportunity in the second half.
Still, the 18 wins, the conference title and an appearance in the NAIA championship event were enough to change the narrative around the program for good.
Football team struggles in new league
The wildfires cut the Calistoga High football team's season down to just seven games, with a game at Stuart Hall removed from the schedule. But, by that point, the Wildcats were already eliminated from NCL III playoff contention.
In the newly-formed NCL III South, one-half of the two division NCL III, Calistoga went 1-2, surrendering 70-plus points on back-to-back weeks to Rincon Valley Christian and newcomer Branson.
Granted, the Wildcats finished 5-2, just one season removed from a Redwood Bowl appearance, but the 4-0 start to 2017 felt like a lifetime ago by the time league play rolled around and the 14-man roster struggled to keep the pace with their opposition.
Dirt Classic raises $250k for youth
Napa Valley native Rico Abreu helped put on the Boys and Girls Club Dirt Track Classic at Calistoga Speedway last summer, raising $250,000 during a weekend of sprint car racing at the historic half-mile oval.
There were 150 kids in attendance and many more locally helped by the donation. As far the race field itself, NASCAR legend Tony Stewart was one of the biggest names to join the cause.
"We didn't know what to expect when we decided to put on this race," said Abreu, who participated in Boys and Girls Club programs as a kid. "It's been such a treat to see how much the fans have come out for this and we look forward to doing it again next year."
Football games move to Calistoga campus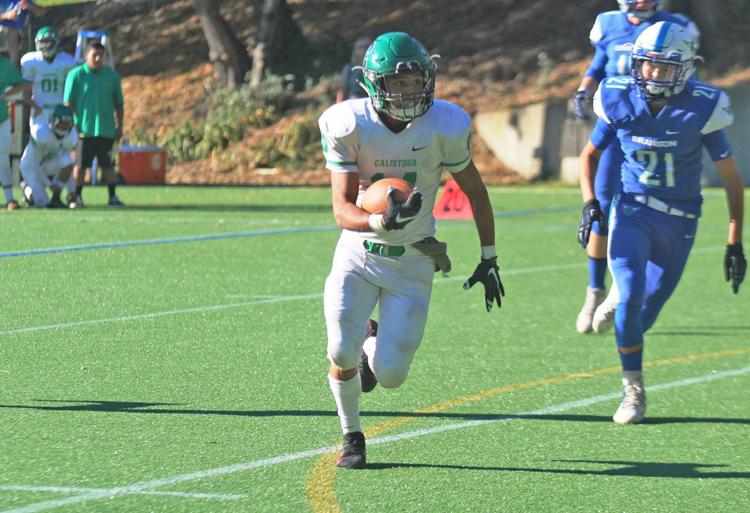 For decades, Calistoga football had been synonymous with the Napa County Fairgrounds, but poor field conditions and a desire to develop greater school pride saw that change when the district broke ties with the fairgrounds in September.
For the fairgrounds, it had little economic impact since the district essentially covered clean-up costs. But for traditionalists and longtime Calistogans, it was a disheartening move.
"I remember walking from the high school up to the fairgrounds for the game (when I was little)," said Calistoga football coach Mike Ervin. "When I went to school here, the same tradition, and now it's gone. I understand the situation. We want to have a nice field to play on and we want the community to support us, and where else could they support us but our school."
Wildcats girls soccer upsets RVC in thriller
Calistoga High had more shots, more corner kicks and dictated almost all of the action in its North Coast Section Division 3 playoff opener at Rincon Valley Christian. Still, the Wildcats trailed 3-1 early in the second half.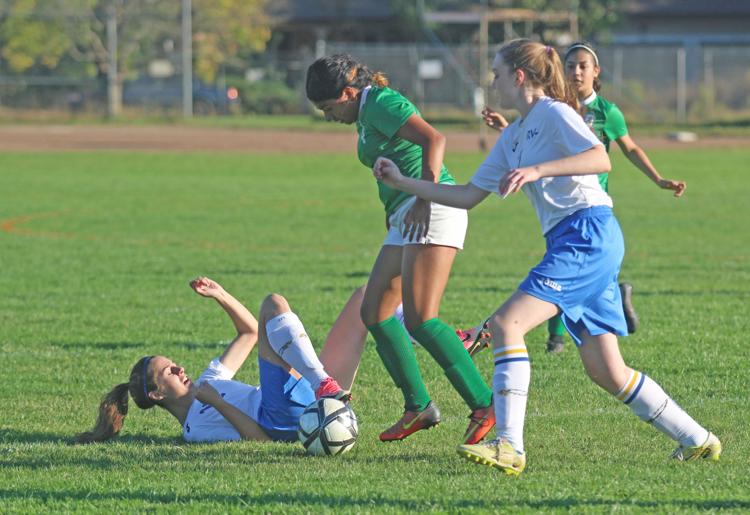 They didn't let up, though, and scored two unanswered goals to tie it and nearly netted a game-winner multiple times toward the end of regulation. That dynamic continued in extra time, and Lizbet Escobedo assisted Gilda Rojas on a sudden-death winner in the 93rd minute of double OT to win it 4-3.
Volleyball team maintains ground
It was another strong campaign for the Wildcats on the hardwood, with the varsity team going 13-8 overall, winning their playoff opener at home against North Hills Christian before running into a loaded Mendocino team that went on to reach the section championship. It was their second consecutive season making it into the NCS playoffs after a five-year drought.
Senior setter Sadie Monhoff was recognized by the Napa Valley Register as an All-County Player of the Year finalist for her performance in her final season.
The JV team was even more dominant, going 6-0 in the fire-shortened NCL III season, and finished 12-2 overall, indicating the program will remain a contender in the coming years.
Calistoga gets upset in playoffs
The Calistoga High boys soccer team has been the top prep team the past two years, and that trend continued in 2017 with a group that went 13-3-2 overall and 10-1-1, settling for second in the North Central League II because of the fires.
But they got caught flat-footed in the second round of the playoffs, getting upset by Drew, the No. 6 seed in the NCS Div. 2 bracket, 2-0. That surprising result was just days removed from a 7-0 throttling of California Crosspoint in the No. 3 Wildcats' opener.