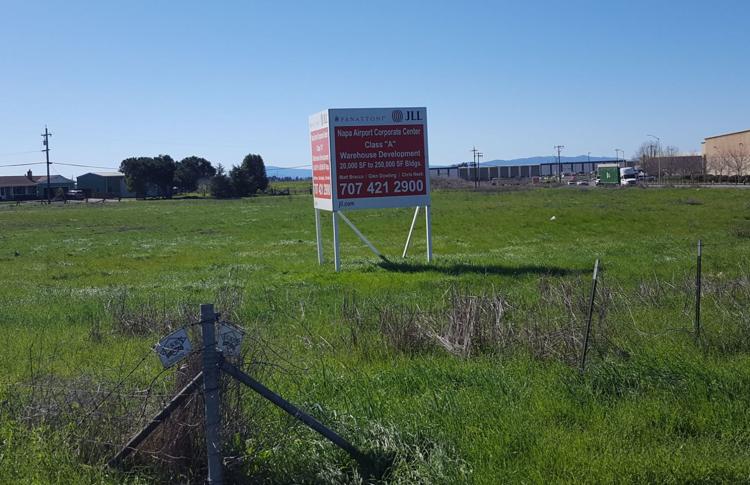 AMERICAN CANYON — Motorists looking for a quick bite to eat in south Napa County may have the chance to grab both a steak (burger) and a milkshake all in one location.
The city of American Canyon has been working for years to develop an empty westside parcel located at the intersection of South Kelly Road and Highway 29, near the northern edge of city limits.
The project has gone through multiple iterations, with one fast-food restaurant after another seemingly interested in the location on the southwest corner of the intersection, but then backing out.
Currently, city planners have been working on a proposal to use the 3.5-acre parcel to build a:
Large gas station with 16 pumps
Truck refueling station with four pumps
Self-service car wash
AM/PM convenience store
Quick-serve drive-thru restaurant.
The restaurant would be a Steak 'n Shake franchise, a fast-food chain that began in the Midwest and has been gradually growing in other parts of the country.
"It will be like a Mel's [Drive-In] version of a quick-serve restaurant," said Surina Mann with Norcal Cajun Foods, Inc., the company proposing the development.
Steak 'n Shake locations — of which there are more than 500 presently — feature a diner-style interior design and a menu specializing in steak burgers and a variety of milkshakes.
"It is more of a Midwest brand that's slowly moving to California," Mann told a joint meeting of the City Council and Planning Commission on Jan. 30 to hear about the project.
The Steak 'n Shake would offer food options just off the west side of the highway in south county, where none currently exist before entering the heart of American Canyon.
Mann told council members and planning commissioners that Steak 'n Shake would be the restaurant if the city approves the project.
"We have franchise documents ready to sign" for Steak 'n Shake, she said. "It will definitely be these brands" [Arco and Steak 'n Shake]."
Most officials at the meeting did not express any reservations with the fast-food franchise.
However, Councilmember Mariam Aboudamous said the low-wage jobs associated with such businesses would not be in line with the city's economic development strategy of attracting higher-paying employment opportunities.
Aboudamous also said she was concerned that the development might turn into a de facto truck stop, given that it would include a refueling station for commercial vehicles.
Mann said they have designed the project without parking stalls for trucks to avoid it turning into a truck stop.
Interim City Manager Jason Holley noted that while the jobs from a Steak 'n Shake might not be high paying, the presence of a refueling station for trucks could mean more sales tax revenues from diesel purchases.
The choice of having a truck refueling station at this location is intended to take advantage of other developments in the area.
South Kelly Road connects with Devlin Road, which is being developed into an alternative route for vehicles — particularly trucks — to avoid the highway.
Plus, Napa Logistics Park and Napa Airport Corporate Center — two large commercial developments featuring warehousing, e-commerce and other businesses — would produce new truck traffic that would pass right by the refueling station on their way to the highway.
Officials expressed other concerns with the project regarding vehicle circulation in and out of the gas stations and restaurant.
As proposed, the site would have only one entry and exit for cars and truck, located just off South Kelly Road.
Holley said the city does not want an access point directly off Highway 29 because it might cause safety issues with vehicles slowly getting off or on the corridor while the rest of the traffic is going 55 mph.
Still, Planning Commissioner Bernie Zipay said having only one way in and out of the development might "create incredible chaos."
"It looks like a bottleneck" potentially, said Zipay. "I can't see a real easy flow for the trucks to get through" there.
Neither the City Council nor the Planning Commission took action on the proposal at the Jan. 30 meeting, which was intended to be an information sharing session.
The council and commission will formally consider the plan at future meetings.