Retired priest finds new spiritual home at Calistoga's St. Luke's Episcopal Church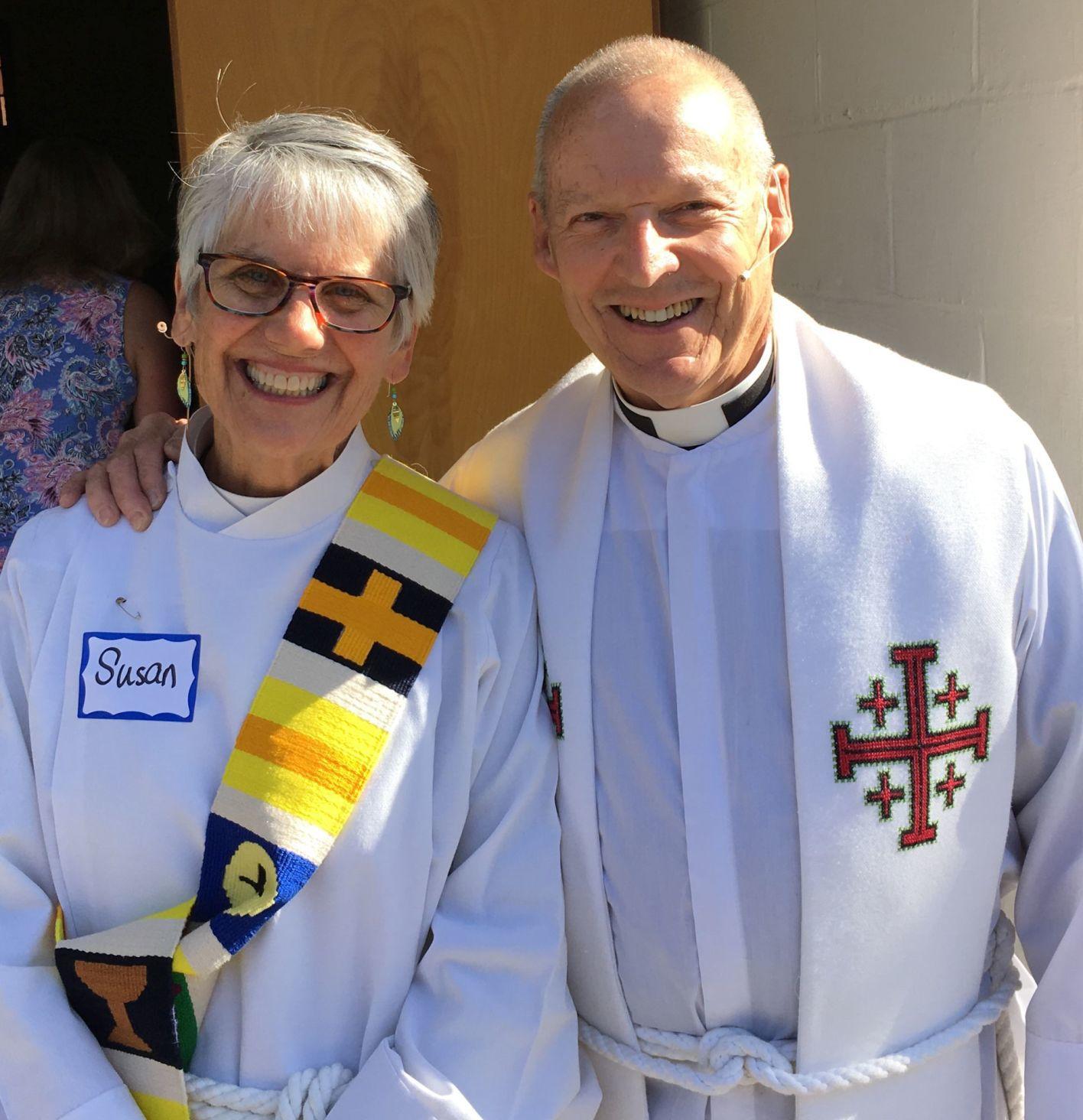 CALISTOGA — Father Mac admits it: He totally flunked retirement.
The Rev. William "Father Mac" McIlmoyl spent 23 years as rector at Grace Episcopal Church in St. Helena, but after retiring in May 2016, he said he "was a little more adrift than I thought I would be," missing people and the congregation. And, he said, "I missed being a priest. I really didn't realize how deeply that was in my identity."
Since January, McIlmoyl has been the priest in charge at St. Luke's Episcopal Church in Calistoga. The title is a bit of a misnomer, he said with a laugh, because, "I'm in charge of nothing." He serves on Sunday mornings, arranges for the liturgy, provides pastoral care for individuals and parishioners and works with the Rev. Deacon Susan Napoliello, who has been at St. Luke's for the past two years.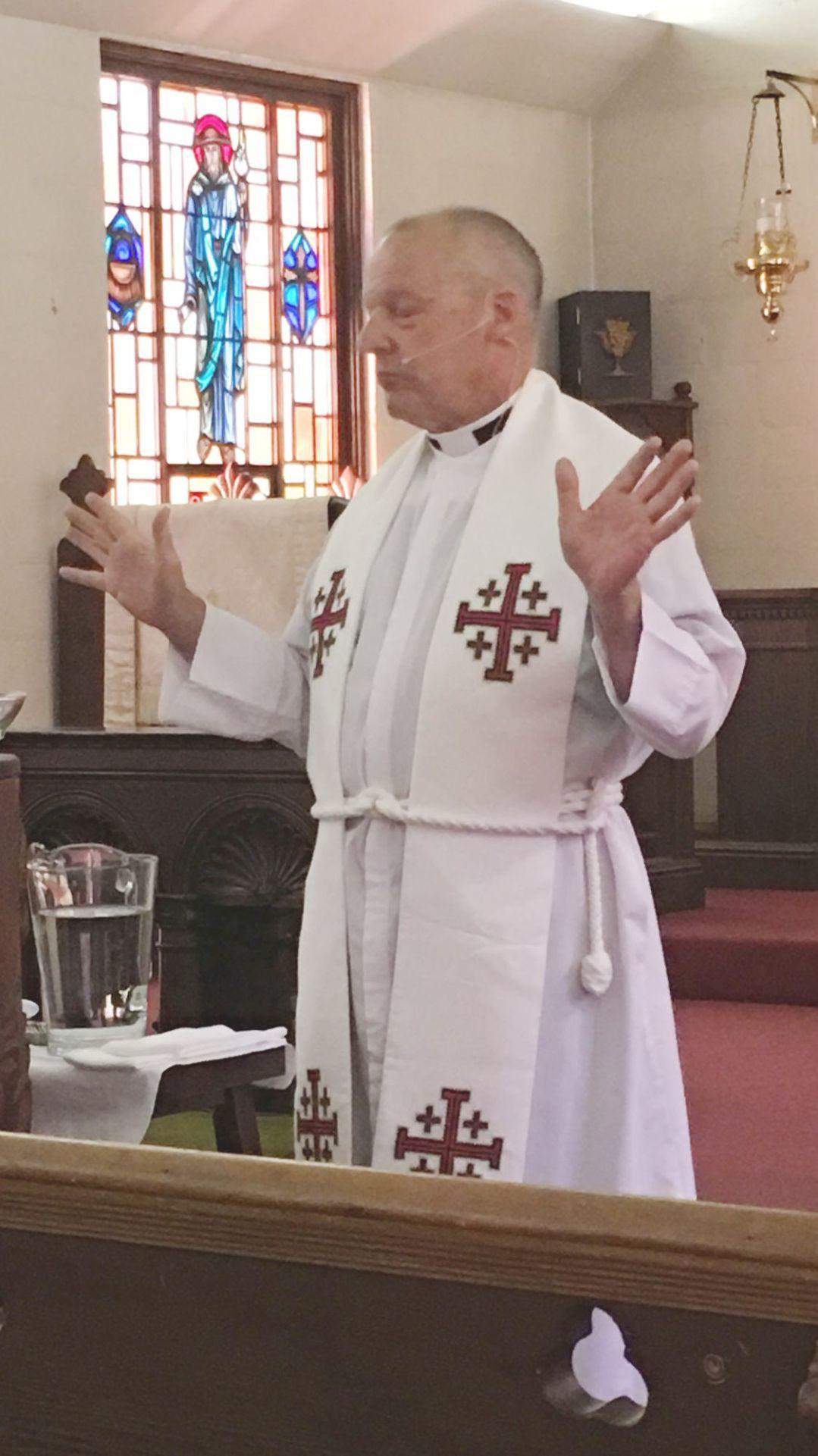 And although his job description calls for him to work two days a week, he said, "I have no formal office hours." If someone needs spiritual care or guidance, McIlmoyl has a simple suggestion: "I think the best way is to show up on a Sunday morning, introduce yourself to me and Susan, say hello and become a part of the family and ask whatever questions you feel like asking."
'Fit is perfect'
Church member Cathy Keag said the fit between McIlmoyl and St. Luke's is perfect. McIlmoyl is retired and didn't want another full-time job running a parish. St. Luke's is a small congregation and couldn't afford a full-time priest. Also, Keag said, "We're pretty independent and self-sufficient, because we've been without a priest for so much of the time. We can handle most of it," she said.
Keag said after the former priest in charge, Mary Goshert Ekanstam, retired, the church leadership looked for a priest, but "there's an extreme shortage of priests who can do part-time work. Lots of our small churches need that, because not many churches can afford a full-time priest. Churches are small and they have small budgets."
Napoliello came to St. Luke's about two years ago, just before Goshert Ekanstam, who had been at St. Luke's for four or five years, retired.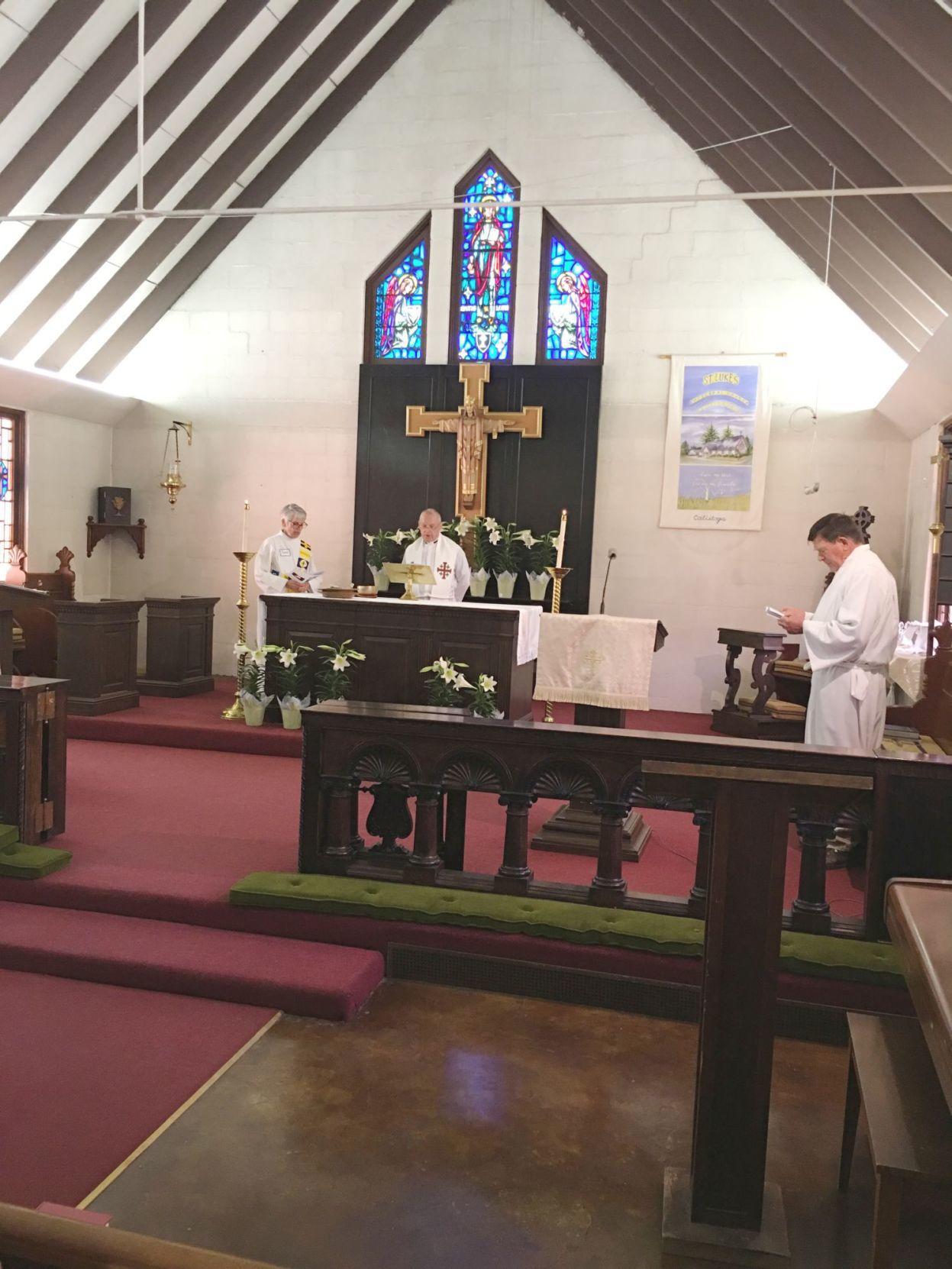 McIlmoyl thinks the world of Napoliello. "Deacon Susan has been an unbelievable godsend to this congregation," he said. "She really held this team together. Understandably, they let her do everything she could do, which was a lot."
She was responsible for liturgy, organizing the Lay Eucharistic Ministers, who serve at the altar and other kinds of volunteerism, McIlmoyl said. She spends time out in the community, starting the PFLAG (a Napa support group for Upvalley parents, families and allies of LGBTQ+ people) organization and was a presence at the Veterans Home. The PFLAG group meets the second Thursday of every month at the church.
"She was the chief cook and bottle washer," he said. "When she saw me coming, she thought, 'Wow, there's somebody else to join the team.' She's been great to work with. I continue to see us both very much as colleagues."
'I needed a place to be'
From May 2016 to January 2018, McIlmoyl and his wife, Sandi, attended different churches around the valley. But when they got to St. Luke's, "something very special and very sweet happened," McIlmoyl said. "There weren't very many people, but they were so sweet and so welcoming, especially to my wife, which was very important to me. Sandi and I found a very comfortable home here and they have struggled without leadership."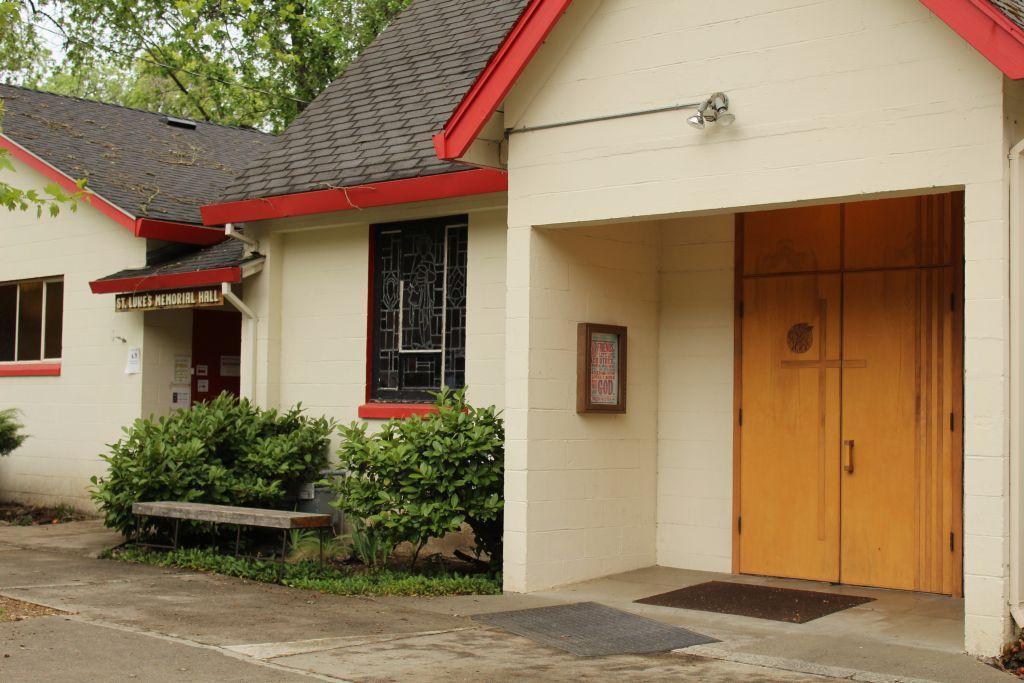 And, McIlmoyl admitted, "I really needed a place to be." So he offered to serve as priest and did so on and off for a while and added "it felt very good." The vestry, the members of the church that provide leadership, talked among themselves, McIlmoyl said, "about the possibility of having a relationship with me. I talked a lot about it with Sandi and it just seemed like the right thing to do. Here's a place that needed a priest, I'm only eight miles away, and I'm a priest that needed an altar and a pulpit, and it was a nice fit for our whole family, which is just me and Sandi."
Since St. Luke's is a mission church, one that is it is not self-supporting, it belongs to the Rt. Rev. Barry Beisner, bishop of the Episcopal diocese of Northern California, Keag said. Before McIlmoyl could serve at St. Luke's, Beisner had to approve the move.
McIlmoyl said he is confident his decision to retire from Grace Church was the right thing to do, although he said he came to realize that he "desperately missed being behind the altar.
"The fact remains that a priest is a priest. My ordination didn't go away just because I retired from that particular post. It didn't mean my ordination was no longer valid or I was no longer a priest. I realized that there was something very, very missing in my life," he said.
St. Luke's built in 1949
Keag, who is St. Luke's treasurer, Altar Guild member and president of Episcopal Church Women, said the concrete block church was finished in 1949, although the congregation is older than that. "It might be 100 or close to 100 years old. We've been around for a long time," she said.
In the 1940s, the women of the church raised the money to build it by selling Acoch-brand flatware. They ordered a lot of it — a set remains in use at the church – and went to every fair they could, Keag said, selling it to help build the church. Additionally, there are numerous brass plaques on the wall from early Calistoga families who were members and who helped build the church.
"A lot of ladies melted their silver down to make the original chalices," Keag said.
What's the future for St. Luke's? McIlmoyl said Calistoga has wonderful people and a great community. "I think St. Luke's could be a real community benefit. It could be a place where people are spiritually nourished and sent back out into their lives with joy and love and spiritual grounding. I'd like to see it have a prominent place in the community."