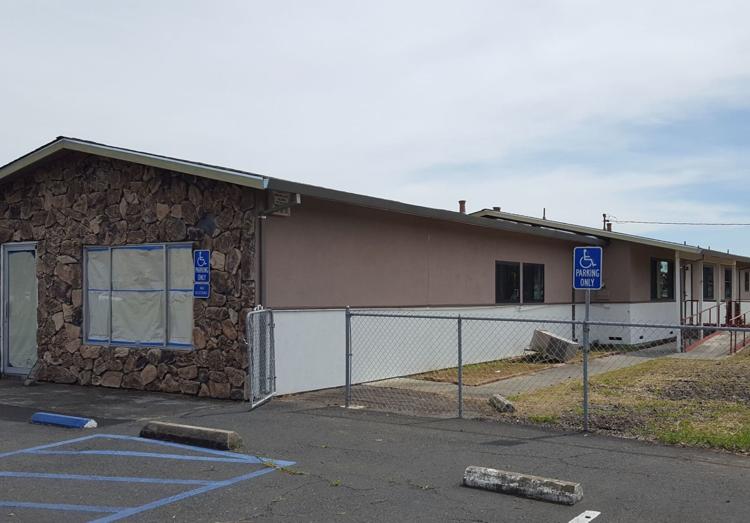 AMERICAN CANYON — A long-abandoned church building in American Canyon may be converted into a tutoring center for home-schooled children this summer.
The American Canyon Planning Commission on March 22 granted a conditional use permit to convert the former home of True Vine Community Church off Poco Way into a new facility for Pathways Charter School.
Pathways Charter School describes itself as "a non-classroom based program operating in Sonoma, Marin, Napa, and Solano Counties using the model of independent study," according to its website.
No Pathways officials spoke at the Planning Commission hearing.
But civil engineer Bob Karn, who is working on the conversion project, told the commission: "Pathways Charter School is going to provide an exciting opportunity for kids that need an alternative way of learning."
Pathways has been operating learning centers for 15 years, according to Karn.
He said Pathways wants to close two other tutoring facilities they operate and consolidate their operations into the new center planned for American Canyon.
A staff report prepared for the Planning Commission stated Pathways uses regional learning centers to provide educational services for home-schooled students.
Schoolwork is provided by Pathways, but completed at home. The charter school also provides support services through their learning centers to supplement the curriculum, according to the report.
Support services can include tutorials, small group classes, one-on-one meetings with teachers, student and parent meetings, teacher training sessions, and parent workshops.
Pathways anticipates 120 students will use the new American Canyon center, though daily use is estimated to be more like 45 kids. Students will range from kindergarten to the 12th grade and ages 5 to 18.
The center's primary use "will be for parents to drop off and pick up school materials and for students and teachers to meet one-on-one for an hour every 20 days, which is required by their independent study contract," the staff report said.
Karn said Pathways wants to have the single-story, 3,590-square-foot building ready to move into by June, and to have the tutoring center operational by August.
He admitted they have their work cut out to meet their deadlines.
"We need to roll, and we need to roll fast," said Karn.
City planner William said the building is near an earthquake fault that runs through the west side of American Canyon.
Because of that, the city is requiring the applicant to conduct a geo-technical study to make sure the site is not actually on the fault.
Community Development Director Brent Cooper said the seismic study will have to be completed and provided to the city before it will issue building permits.
The building, located at 15 Poco Way, has sat vacant for two to three years, according to city planners.
True Vine Community Church left the site about five years ago.
The building is more than 50 years old, according to city records. The county originally approved a structure at the site in the 1960s.
It has been modified over the years and had many uses, ranging from a single-family house to a rest home to a day care center and later a church.