Fire breaks out at downtown storefront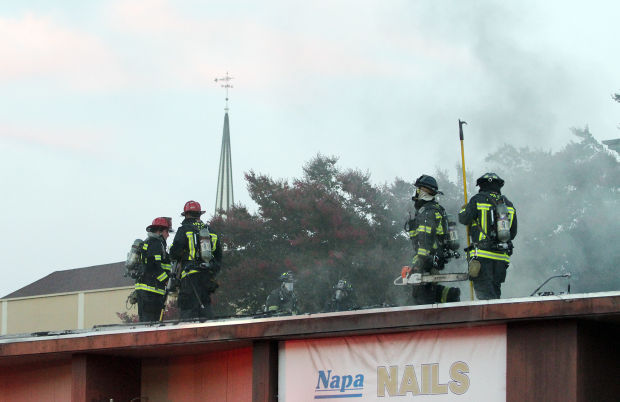 At least one person suffered burns Thursday evening when a fire broke out at a nail salon in the 1400 block of Second Street, according to the Napa Fire Department.
The fire was reported at about 8:30 p.m. The extent of the man's injuries was unclear as of 9 p.m.
Flames spread to the attic, sending smoke to the businesses along the street block. Affected stores included a shoe store, a dry cleaner and a frame shop. Firefighters cut through the ceiling to reach the fire in the attic area.
As of 9 p.m., Second Street was closed to traffic. The street block was expected to remain closed for a few hours, said Battalion Chief Steve Brassfield.
Related Stories