Former state Sen. Patricia "Pat" Wiggins died Thursday in Santa Rosa after a long illness, her family announced. She was 73.
Wiggins represented Napa County from 2006 until 2010 when she announced she would not run for re-election for health reasons. During the last year of her senate term, Wiggins was dogged with criticism that her declining health compromised her ability to perform in office.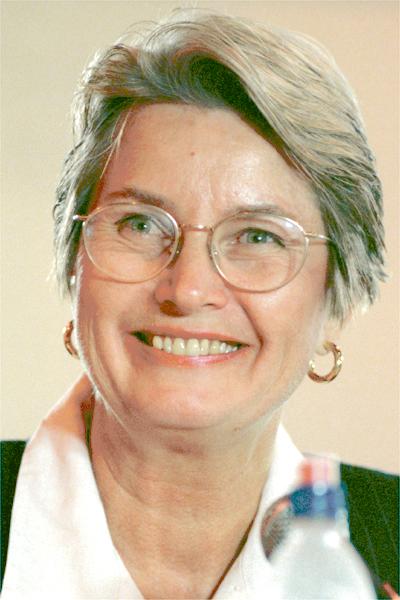 From 1998 to 2004, Wiggins also represented Napa County in the Assembly.
"We are enormously grateful for Pat's tireless work on behalf of our community and wine industry's issues," said Linda Reiff, executive director of the Napa Valley Vintners. "Pat gained our respect and admiration because she was willing to step up and take on some pretty weighty topics when others were afraid to do the right thing.
"She was the first to say 'yes' to help us pass legislation that allowed us to tax our vineyards in order to build more housing for farmworkers.  And, our Napa name protection law never would have been passed without her early and constant leadership."
Sandy Elles, executive director of the Napa County Farm Bureau, said, "Pat's devotion to her community and her outstanding leadership were hallmarks of her career. She led the fight on the local and state level for sustainable approaches to land use and was always a strong voice to protect farmland and natural resources.
"Pat founded the Smart Growth Caucus in the legislature and in 2002 enacted the most comprehensive state land use and infrastructure law in 30 years. On a personal level, I'll always remember Pat's warmth, compassion and joie de vivre. The measure of a great political leader is the extent to which they leave a footprint on those that follow. Pat's civic accomplishments are vast and will certainly leave an enduring footprint on our community."
Leon Garcia, mayor of American Canyon said Wiggins "left a legacy of legislative accomplishments that have improved the lives of working men and women and secured essential services for children and families. She was firm in her belief in protecting the environment for future generations. Most of all, I will remember Pat as someone who truly loved people. She was always easy to talk to even on difficult issues."
"Pat Wiggins would never shy away from an issue," said Keith Caldwell, a Napa County supervisor, "whether it was federal, state or local. She stood up for what she believed in, and always tried to seek the best outcome or solution for her constituents."
Assembly Speaker John A. Perez issued a statement, saying that Wiggins, who served in the Assembly from 1998 to 2004, had been a leading advocate for policies that "encourage smart growth and discourage sprawl."
"Pat was a great friend and tremendous public servant. I've known her since before I started my career in public office," Rep. Mike Thompson, D-St. Helena, said in a news release.
"She was with me in my earliest campaigns. I would not be where I am today if it wasn't for her guidance. Pat devoted her life to public service and to the idea that each of us has a responsibility to make our communities better places."
"Pat lived life to the fullest," said Guy Conner, Wiggins' husband of 30 years. "As a parent, friend and public servant, Pat's considerable talents and vivacious personality leave the people she touched far better off."
A native Californian from Pasadena, Wiggins moved to Santa Rosa in 1984. She was elected to the Santa Rosa City Council in 1994. In 1998, she won election to the State Assembly. She served three terms, left the Assembly in 2004, and was elected to the State Senate in 2006.
Noreen Evans, D-Santa Rosa, was elected to replace Wiggins in the state senate in 2010. In 2012, Napa was redistricted out of Evans' district and is now represented by Lois Wolk of Davis.