Friday's murders and suicide at the Veterans Home of California at Yountville has most Napans shaking their heads in disbelief or wiping away tears. Many might be feeling increased anxiety or particularly emotional after the tragedy.
And that's all very normal, said local mental health professionals who talked about the aftermath of Friday's shooting at The Pathway Home facility in Yountville.
"First, it's OK to have those feelings," said Mark Bontrager, executive director at Aldea Children & Family Services.
"It's natural that you do," Bontrager said. "Though it doesn't feel good, it's normal and healthy to feel some distress" after something so horrible happens.
"There's a challenge to your sense of safety when something like this happens that close to you," said Bill Carter, mental health director of Napa County Health & Human Services Agency.
People can have trouble sleeping, concentrating, letting go of worries or concerns, said Carter. "Those would all be normal reactions."
"You don't expect all these things in Napa," said Rob Weiss, executive director of Mentis-Napa's Center for Mental Health Services.
"It's unnerving," he admitted.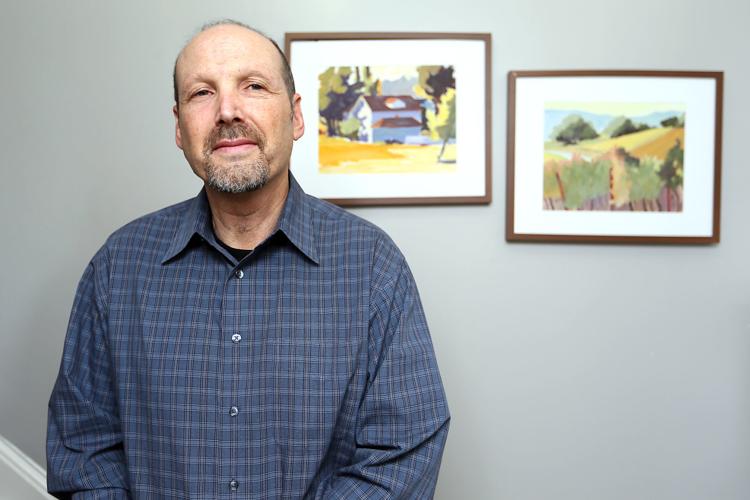 "We live in a small community, and when these tragic events occur, it disrupts our sense of what normal life is like for us and causes anxiety," said Weiss.
"Normal" life in Napa has been particularly challenged in recent months and years, said Carter.
In addition to this shooting, "We've just experienced a pretty remarkable string of traumatic events" in the immediate area.
Carter was referring to the 2014 Napa earthquake, the Lake County fires of 2015, the Napa fires in October 2017 and the shooting at the Lincoln Avenue Starbucks in January.
Such shootings have been part of the national news in the past years.
"When a shooting happens in the U.S., you react to that, but there is an emotional distance that comes with the physical distance," Carter said. But, just like the Napa Starbucks shooting, "This incident was very close to home," he added.
"Some people might know these families and that makes it very personal," he said. And even if not, "I think everyone can empathize and identify with the people who died and their families."
Of the shooting victims, Bontrager said he knew Jennifer Gonzales, a clinical psychologist, the best.
"She was so passionate" about her work, said Bontrager. She had "youthful enthusiasm but true expertise." At the Pathway Home, Gonzales was "trying to provide resources for this program on a shoestring."
"I'm quite upset about it," he said. "But it's OK to be vulnerable and human about it. And what we need now is more than ever is connection to each other."
Carter's advice to cope with such a trauma is spend time with others. "Lean on your natural support system," such as church, family, book club members or neighbors, said Carter.
Carter also noted that people under stress sometimes make bad decisions about doing things to deaden the pain — for example, excessive drinking or self-medicating. "Now is the time to not lean on these strategies," he cautioned.
It's also important to be aware of the amount of information that comes at us from TV and social media, said Carter.
"We need to be conscious about taking a break from that a little bit," said Carter. "Constant stress can break you down."
"This is a particular issue for children and making sure they're not sitting in front of this information too long or too much — and talking to them in ways that make sense for their age," said Carter.
Weiss said that most people will find comfort in healthy self-care practices such as exercise and meditation.
"It's important during these times because we need to find ways to sooth ourselves because these events are so shocking and tragic," said Weiss.
If someone is still feeling anxious, on edge, irritable or tense after that, "those are signs that seeking professional help is a good idea," Weiss said.
Bontrager said it may be helpful to remember that while, "It was an awful single act that took place last Friday," Yountville and Napa are still safe places, he noted.
"That's one thing we have to acknowledge. Something bad did happen but it's still safe. That hasn't changed."
The anxiety is that "it can happen anywhere," Bontrager said. "But it often doesn't."
"We live in an incredibly safe environment – it's probably never been safer than to live in today's world. But it doesn't always feel that way, because we're all so interconnected" with instant news and social media, said Bontrager.
Bontrager said one of his big fears is that this tragedy will further stigmatize people with mental health issues. "We can't let outliers become the stereotype," he said.
Weiss said Mentis hasn't had an increase in calls for counseling after this shooting but the agency did receive more calls after the October fires. And with this new tragedy, that only adds to stress locals might be already be feeling.
For the staff at Mentis, the shooting remains deeply personal. Jennifer Golick, The Pathway Home's clinical director, was a former long-time employee at Mentis, Weiss said.
"She was one of our own," said Weiss. "She made a big difference in the organization."
Weiss said that he felt shock and a sense of numbness about the murders.
"I really believed that there would be a peaceful resolution," Weiss said. "I just wanted to believe it wasn't going to end this way."