3385 Solano Avenue
Napa
,
CA
94558
Last Updated: September 29, 2017
| | |
| --- | --- |
| Sunday | |
| Monday | |
| Tuesday | |
| Wednesday | |
| Thursday | |
| Friday | |
| Saturday | |
For more than 60 years, Vallerga's Market has built its reputation as "Naturally the Best," providing ripe produce, choice meats, fresh seafood, and a variety of gourmet products. You might think we would be content to rest on those laurels. But we know it's not 1947 anymore. Vallerga's Market is one of the most contemporary markets in Napa, focusing on the time-saving needs of today's customers and families. We also feature the best organic produce and products in town.




Office Phone:707-253-2620
Store Phone: 707-253-2621
Deli Phone: 707-253-8780
Fax: 707-253-1744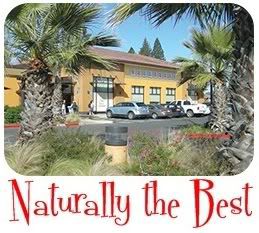 Fresh Produce
Three nights a week (four near holidays) Vallerga's Market sends our produce buyers to the produce marts in San Francisco. They leave near midnight and return around 8 a.m. full of all the hand-picked fresh produce that our customers will need for the next few days. This allows us to pick and choose what we will sell, rather than accepting whatever we get from a main warehouse like supermarket chains do. Once the produce is in the store, it is showered with attention—and regular mistings—to keep it fresh for you.
Organics
At Vallerga's, we carry the best selection of organic products in Napa. Of course, there is a ton of produce items, but we also have organics—like peanut butter, jams, juices, milk, and butter—throughout the store. See the partial list below for our selection and look for the "Organic" tag on our shelves to find them quickly.


Meat & Seafood
Our meat manager is on the job at 5:30 every morning to make sure Vallerga's customers get the best meat and seafood in Napa. You don't pay for fat at Vallerga's—all sides of a piece of meat are trimmed to within 1/8", including the bottom. Cleanliness is next to godliness at Vallerga's and the meat department leads the way. There's no smell of fish because it's put on ice immediately—and as much as 25% of it is turned away because it is not fresh enough for Vallerga's. In fact, that reputation is so well known, that many suppliers will tell Vallerga's they are out of particular items because they know we will not accept them.
Deli & Platters
Call ahead and let our Deli staff prepare your favorite meal, or drop by and choose from our great selection of fresh-made salads, hot or cold entrees and sandwiches. Our small and large deli platters can save you time preparing for your party- or when you need something to bring to someone else's festivities. Please call or fax to place platter orders at least 24 hours before pick-up time.
Accepts:

American Express

Cash

Check

Discover

MasterCard

Visa