Player of the Year Finalists
Ronnie Caretti Jr., Justin-Siena senior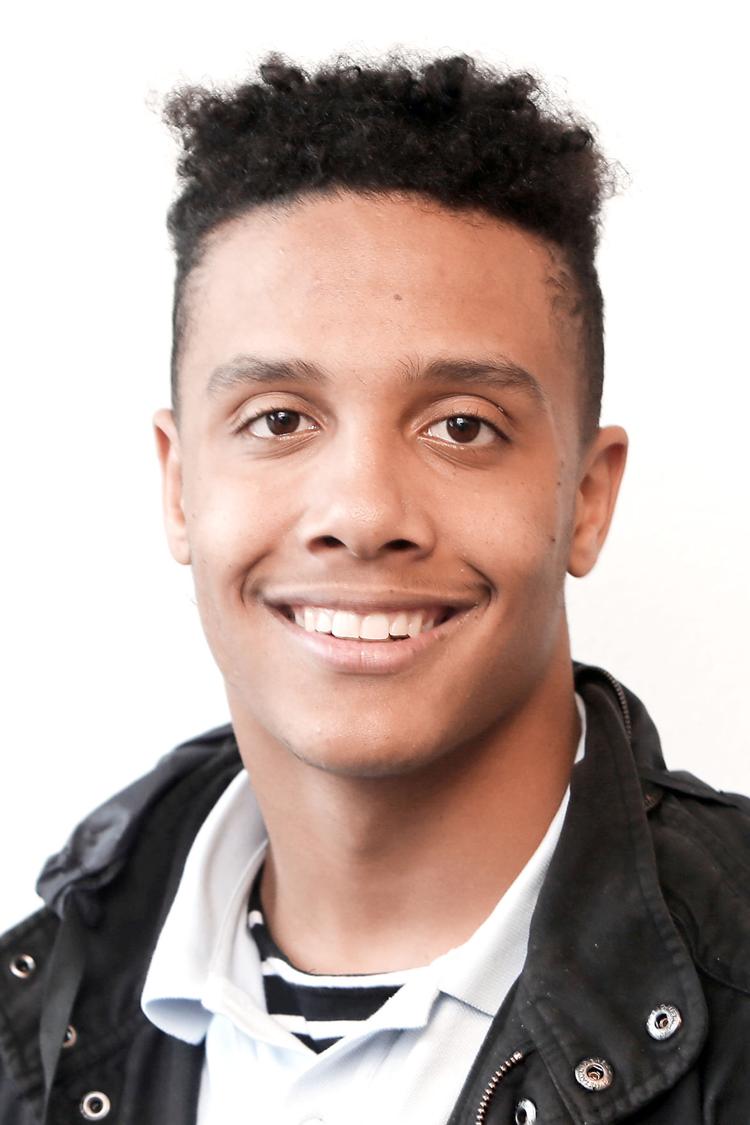 As a slot receiver, the co-captain led the Braves with 433 receiving yards and 27 catches and scored four touchdowns. "One of the things that makes Ronnie a special player is his ability to make defenders miss in space. He was an excellent deep ball threat (with) incredibly soft hands and a good route runner," head coach Brandon LaRocco said. Caretti also shined at defensive back, holding Bishop O'Dowd's Oregon-bound receiver to one catch.
Isaiah Garcia, Vintage senior
Described by Crushers coach Dylan Leach as "the heart and soul of the Vintage High football program in 2017," Garcia was First Team All-League as a DB and Second Team at QB. The versatile signal-caller piled up 910 yards of total offense, scoring 10 TDs (eight rushing) and converted six two-point attempts. Defensively, he had 39 tackles, and ran back two of his five interceptions for TDs. However, the true highlights for Garcia this year were directing Vintage's first Big Game win over Napa in 12 years, and scoring a go-ahead TD late in the first half of their playoff opener at Inderkum.
Lucas Gramlick, American Canyon senior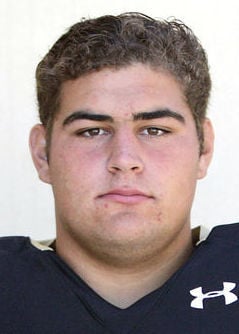 A team captain and left tackle, Gramlick was named to the Sacramento Valley Chapter of the National Football Foundation and College Hall of Fame's 2017 All-Sac-Joaquin Section team, receiving honorable mention on the offensive line. Gramlick was named as the Lineman of the Year on the All-Solano County Athletic Conference team and made the All-SCAC First Team. He also played defensive end.
James Robert, Vintage senior
Robert was the workhorse for the Crushers this season, boasting a team high in carries (140), rushing yards (895), rushing TDs (nine), and yards per game (89.5). Leach called All-League Second Team running back an "absolute beast with the ball in his hands." Judging by Robert's decisive 45-yard TD in Vintage's Big Game win over Napa, the play that earned him the Register's MVP award for him, we're inclined to agree.
Dawson Trent, Napa senior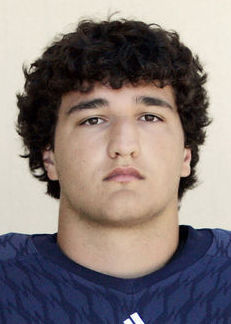 A starter at both running back and inside linebacker, he led the Indians with 431 rushing yards on 81 carries and scored three touchdowns in their nine games. Trent made the All-Monticello Empire League First Team as a linebacker, and was a finalist for All-MEL Defensive Player of the Year. Voted a team captain by players and coaches, he "was a leader of the front seven, a run stopper," head coach Jesus Martinez said.
Offensive Player of the Year
Kama Aalona, American Canyon senior
Aalona, who had 774 yards rushing and seven touchdowns and 16 receptions for 268 yards and two TDs, was named as the Back of the Year on the All-Solano County Athletic Conference First Team.
Finalists
Caden Cortese, Napa senior
Flavio Fernandez, Calistoga senior
Alex Perez de Leon, Napa senior
Conrad Say, Justin-Siena junior
Casey Walker, St. Helena senior
Defensive Player of the Year
Villiami Schaumkel, Vintage junior
Schaumkel has a rare combination of power, instincts and leadership that made him a force at linebacker this year, compiling 87 total tackles (eight for a loss), two sacks and three interceptions, returning one for a score.
Finalists
Angel Castillo, Vintage junior
Christian Cia, St. Helena senior
Keola Fraser, Napa senior
Erick Stewart, American Canyon senior
Ret Torkelson, Justin-Siena senior
Lineman of the Year
Bruno Martinez, Vintage senior
Martinez was selected to the All-Monticello Empire League First Team as an offensive lineman and to the All-MEL Second Team on the defensive line.
Finalists
Connor Dotzler, St. Helena senior
Alan Galvez, Calistoga senior
Alec Nogara, Justin-Siena senior
Cameron Ross, Napa senior
Christian Sanchez, Napa senior
Newcomer of the Year
Barrett Donohoe, Justin-Siena junior
In his first varsity season, the junior completed 77 of 114 passes for 10 touchdowns and 1,158 yards with just eight interceptions.
Finalists
Solomone Anitoni, Justin-Siena sophomore
Robbin Brown, American Canyon senior
Eddie Byrdsong, American Canyon junior
Isaiah Newton, Napa sophomore
Michael Webber, Vintage junior
Special Teams Player of the Year
Jesse Chaidez, Vintage senior
The do-it-all specialist for the Crushers returned kicks, was the holder on field goal attempts and recorded 23 tackles on special teams. He didn't fumble or mishandle a snap once, and also returned a punt for a TD.
Finalists
Vincent Fuentes, Justin-Siena senior
Brenden Johnson, American Canyon senior
Jose Lopez, American Canyon junior
Jesus Mendoza, Calistoga sophomore
Luis Robledo, St. Helena junior
Coach of the Year
In just his second season, Leach led a program that went a combined 20-5-1 at all three levels. The Crushers tied for second in the MEL, defeated crosstown rival Napa in Big Game for the first time in 12 years, topped American Canyon by 14 points, returned to the playoffs and, even though they lost, Vintage was the first team to lead Inderkum at halftime this year. Like he said after Big Game, "The future is bright over here at Vintage High School."