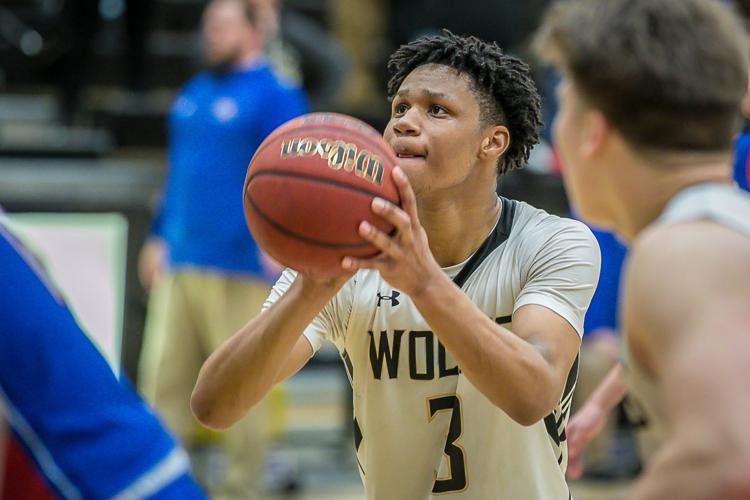 AMERICAN CANYON – When trying to make a game-winning free throw, it can help to imagine practicing at home alone in the driveway.
That wouldn't have helped American Canyon senior Malik Ghiden much Wednesday night, though, unless someone had run up and kicked him hard in the leg beforehand.
After he tried to dribble around a Christian Brothers defender who got screened and fell on top of him, earning him a chance to win the game but smarting from the contact, Ghiden made the tying free throw but missed the go-ahead one with 5.5 seconds left in regulation.
"I tried to make it, but I had dead leg; it was pretty numb. I felt good with my hands, but I guess I just didn't use enough legs on it," he said.
The ninth-seeded Falcons from Sacramento then spoiled the eighth-seeded Wolves' first-ever home playoff game, 69-65, by outscoring them 14-10 in overtime in the CIF Sac-Joaquin Section Division III opener.
Senior guard Will Warner and 6-foot-6 senior center Everett Perrot nearly won it for the Falcons after Ghiden's miss. But Warner's layup and Perrot's putback were off the mark, forcing the game to an extra four minutes.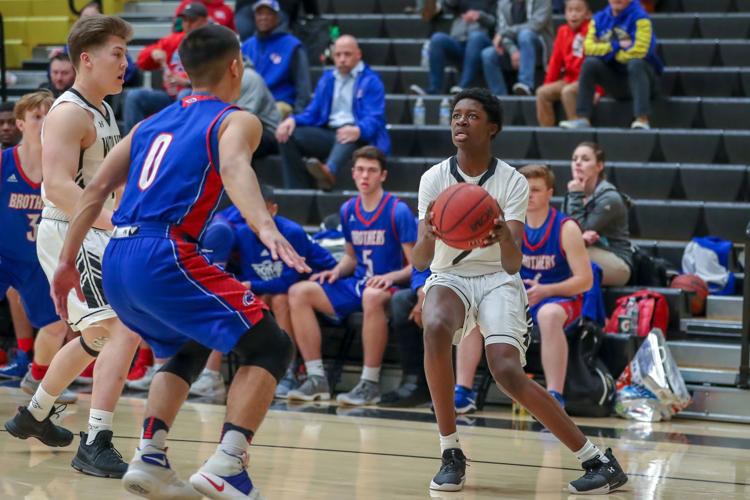 Christian Brothers (15-12) never trailed after junior Anthony Zavala opened overtime with a 3-pointer and a lay-in from 6-5 sophomore Ryan Toschi for a 60-55 lead. American Canyon (16-12) twice got it back to a one-possession game on 3-pointers by Wade and Gantan.
John Wade had a chance to tie it with 20 seconds left after the Christian Brothers bench was whistled for a technical foul after disagreeing that the Falcons had taken more than five seconds to inbound the ball, resulting in a turnover. But Wade made only one of the free throws, pulling his team to within 65-61, and then missed a 3-pointer.
"I was feeling pretty good at the start," said the senior, who made three 3-pointers. "My shot was going in. It was falling already in warmups and locked up before the game. So I should have made that last shot, but it came off my hand a little weird," he said. "We should have played some better defense, but we were hitting shots back and forth and making stops and it came down to the wire. I had to work hard for my shots."
With 3.7 seconds left, Ghiden earned two free throws and needed to make both to get his team to within three, but made just one.
"We've relied less on the 3-pointer this year because we have some guys who can get to the rim, but I would have liked to make one or two more," American Canyon head coach Brett Wedding said. "Christian Brothers did a couple of things better than us, but our guys busted their butts. I'm proud of them."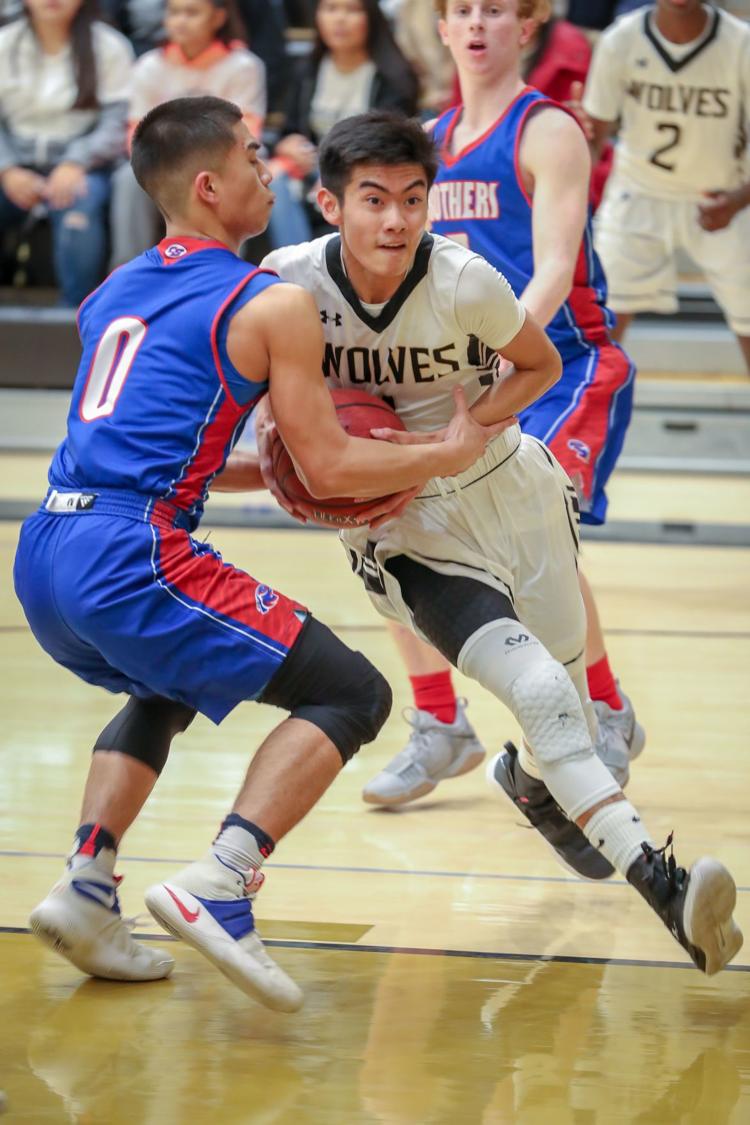 Ghiden led all scorers with 26 points, hitting three first-half 3-pointers but going 9 for 19 from the free-throw line.
"It's a lot of pressure because we didn't make the playoffs until last year, so this was our second time," Ghiden said. "I just knew I had to keep getting back on defense and playing hard, or it would have been a way bigger deficit."
The Wolves got most of their points from seniors, as Joee Gantan had 15 points with two treys, Wade had 14 points, Davin Lusung chipped in six points and LaVar Seay scored two. Rounding out their scoring was sophomore Roman Madayag with two.
Christian Brothers outshot the Wolves 67 to 50 percent from the line, both in overtime (8 for 12 and 4 for 8) and for the game (16 for 24 and 13 for 26).
"We've been shooting free throws a lot better lately, so that was too bad we didn't make more," Wedding said. "But we could have also gotten more stops on defense, too."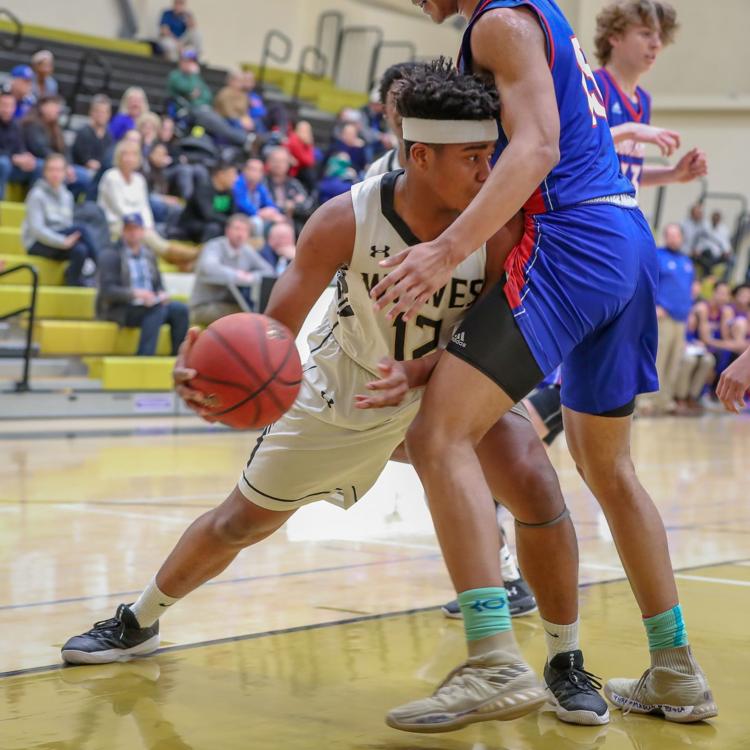 During a streaky first half, the Falcons on a 14-3 run to grab what would be the game's biggest lead, 24-14, with seven minutes left in the first half.
"The beginning was a little shaky, but as the game progressed, they came at us with intensity so we had to give it back," said Lusung, who co-captained the Wolves with Ghiden. "Getting our first home playoff game was good because everybody supported us throughout the season."
American Canyon outscored the visitors 25-7 over the next eight minutes, and Wade's 3-pointer from NBA distance gave the Wolves their biggest lead at 39-31 early in the third quarter.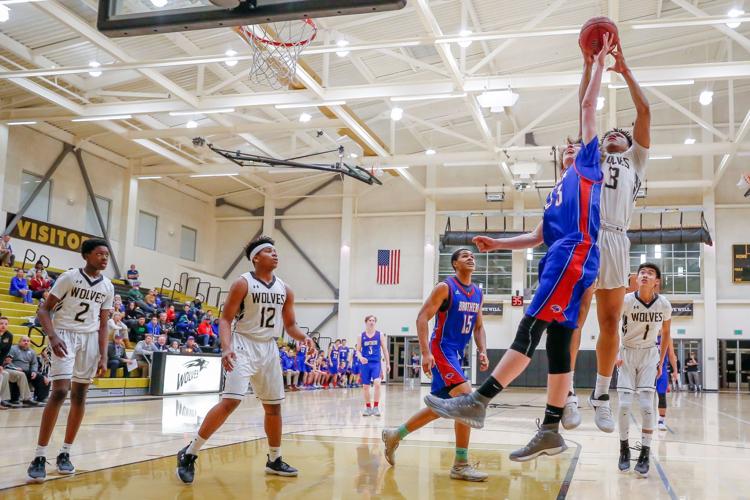 Once Christian Brothers came back to take a 43-42 lead with 3:30 left in the quarter, it was anybody's game. The lead was never more than four points, and the teams were tied four times – including 55-55 at the end of regulation.
The Wolves never lost two games in a row all season.
"We had to jell with a bunch of new guys, but we clicked at the right time and made the playoffs," Wade noted.