It hasn't been the most ideal start for the Calistoga High boys basketball team.
The Wildcats, in their second season under the stewardship of Cesar "Shorty" Cruz, have been forced to roll out multiple starting lineups over the first month with academic ineligibilities hampering the team's consistency.
Wavering commitments have also been a hurdle for Calistoga's head coach. Unexcused absences from practice are a no-no for Cruz, who is trying to instill the value of dedication and seeing obligations through. If a player misses a practice, their playing time gets reduced in the next game. Repeat offenses mean more extended time on the bench.
Unfortunately, taking that stance has compromised the amount of skilled depth on the roster, with some players opting to skip the season altogether.
It's the double-edged sword stuck in the heart of Calistoga athletics – give leniency for the sake of maintaining participation and competitiveness, or enforce rules that may result in more losses.
For Cruz, once the stuff away from the court gets taken care of, the rest will fall as it should.
"No. 1 thing is off the court, being eligible and getting grades up and being accountable and not getting detentions," he said. "To me, if you get all that done, basketball is just basketball … It's sad when a coach wants it more than their kids. I only can do so much. I've gone to classrooms, I've talked to parents, I've talked to (the players) one-on-one. It's time for them to be accountable. And it's sad because I believe if we had all our kids this year I think we could be very competitive."
While those factors may influence Calistoga's ability to field a competitive team, Cruz isn't interested in checking out. He's encouraged by the commitment level of the players sticking with it, and said he will do all he can to continue teaching the game.
In some ways, that aspect is just as rewarding, he said, having to adjust to all the factors working against the team while still making it an enjoyable experience for the athletes who make the effort each day.
"I've got to move forward, and these kids want to be there," he said. "I've got to make the best out of it, and I will … I love that challenge."
Once again, the Wildcats have been forced to go another year without a JV team. That means the varsity roster is younger than the opposition, with 15- and 16-year-olds often playing against 17- and 18-year-olds with more prep games under their belt.
To add to that, a majority of the players are in their first or second year playing organized basketball – period.
"We have a short bench," Cruz said. "A lot of these kids are first-year players or second-year players with no experience. They never played JV or they never played junior high or youth basketball, and then they start playing varsity basketball. It's not easy."
The core of the Wildcats is made up of seniors Alexis Cortez (guard) and Pablo Escalante (small forward), and sophomore Jesus Mendoza (point guard). They represent the small group of returners that went 8-18 last year and 4-10 in North Central League III play.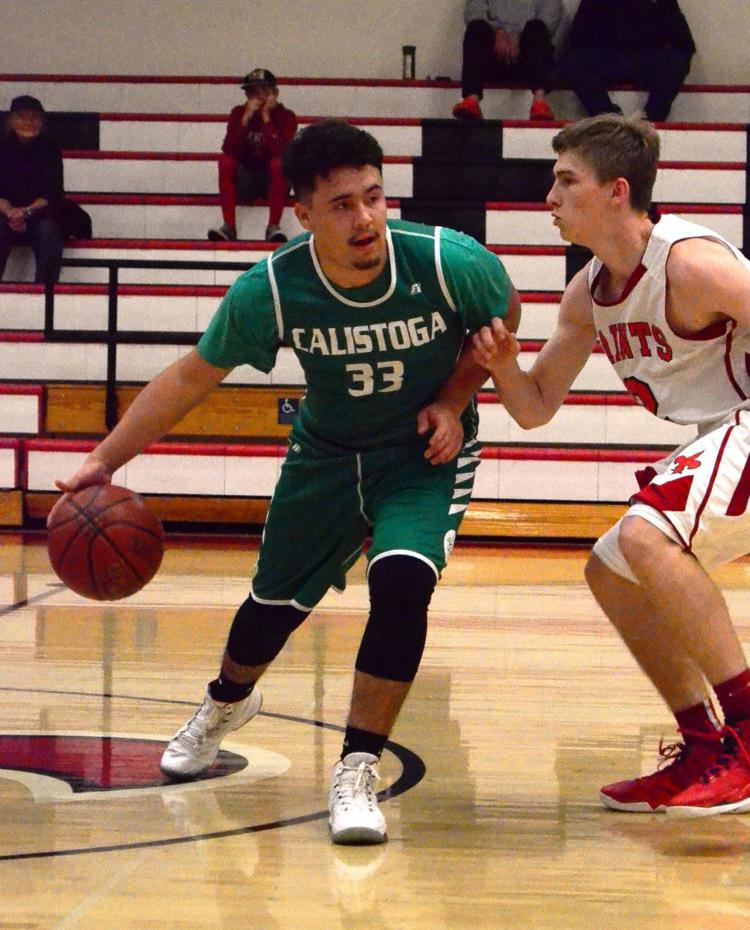 The 2016-17 campaign was a step in the right direction for Cruz, a Calistoga High alum who also coaches the Wildcat girls and is leading the boys program for the first time. The eight wins were the most the boys have had since 2014, when they won nine.
But the playoff drought continued. The last time Calistoga sent a boys basketball team to the North Coast Section playoffs was 2006-07, and to break that streak this year will require a little magic and an immediate turnaround when league play tips off next week.
Calistoga will open league play at Laytonville, the defending champion, at 7 p.m. Wednesday, Jan. 3.
The Wildcats are currently 2-8. Both wins came earlier this month during the Gene Duffy Sr. Basketball Tournament, where they beat Tomales, 64-58, and North Hills Christian of Vallejo, 60-46.
They had a competitive matchup against Credo of Rohnert Park on the final day of the tournament, losing 48-41, and lost by 10 in their final game of nonleague play against Foresthill at the Stokes Tournament in Kelseyville last weekend.
The rest of the losses have been against a variety of opponents, ranging from higher-division opponents like Kelseyville, Upper Lake and Technology, to Division 6 peers like Roseland Collegiate Prep. On many occasions, the differential was more than 20 points.
"We've played some really good teams," Cruz said.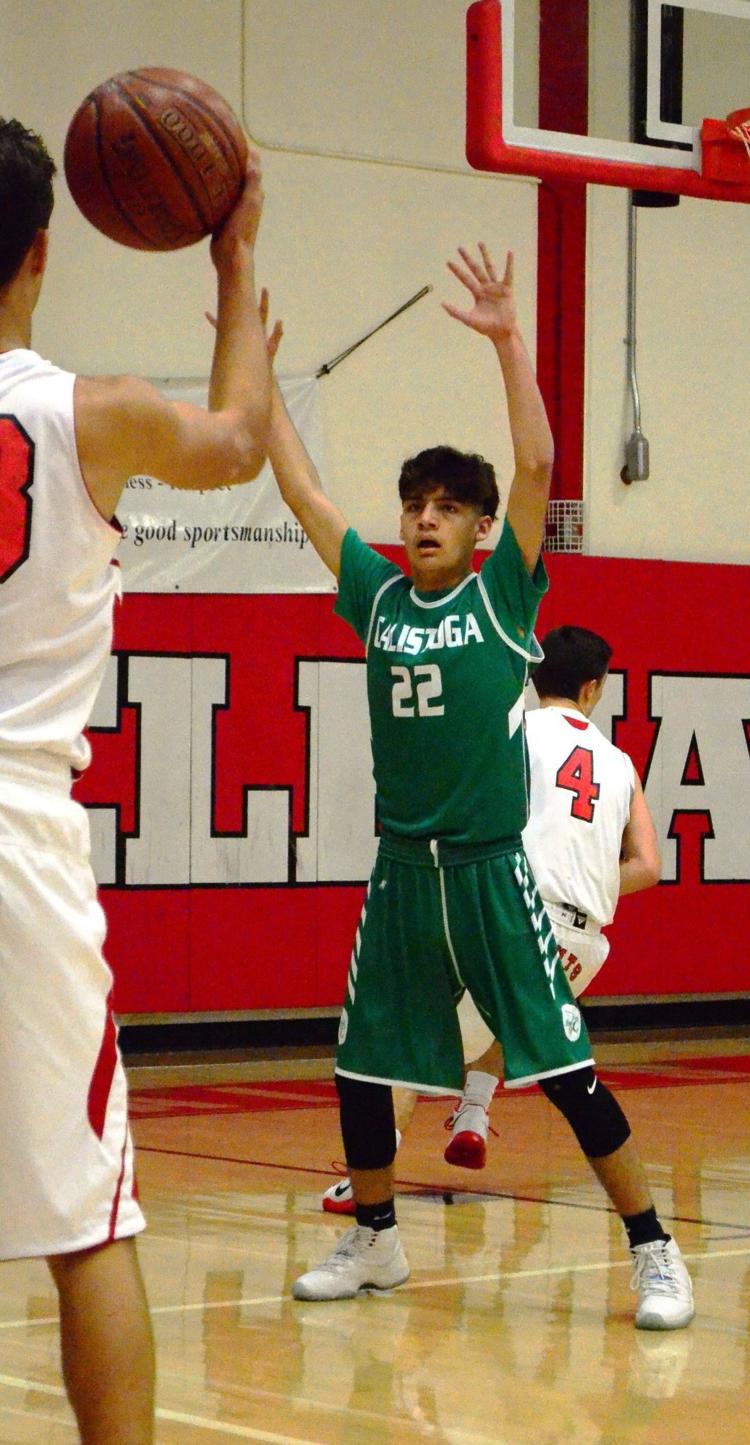 The Wildcats have been competitive in spurts in every loss, though. But with experienced depth at a premium, players like Mendoza, Cortez and Escalante get worn out by the demands of playing nearly every minute.
That manifests into shots falling short or defense lagging as legs get heavier.
"We're inconsistent so far at the beginning of the year," said Cruz. "It seems like we play a great first half and then we run out of gas in the second half … I think I've got to get the kids in better shape."
To combat that, Calistoga slows the game down. While the girls team applies constant pressure and gets out in transition, the boys work their halfcourt sets and manufacture offense through smart basketball plays.
Of course, developing those instincts to make the right plays is the first step.
"It's kind of fun. I make that a positive thing, that I have seven, eight kids that are freshmen and sophomores and want to learn," Cruz said. "I've got to put them in situations where they can succeed. Hopefully they'll learn this year."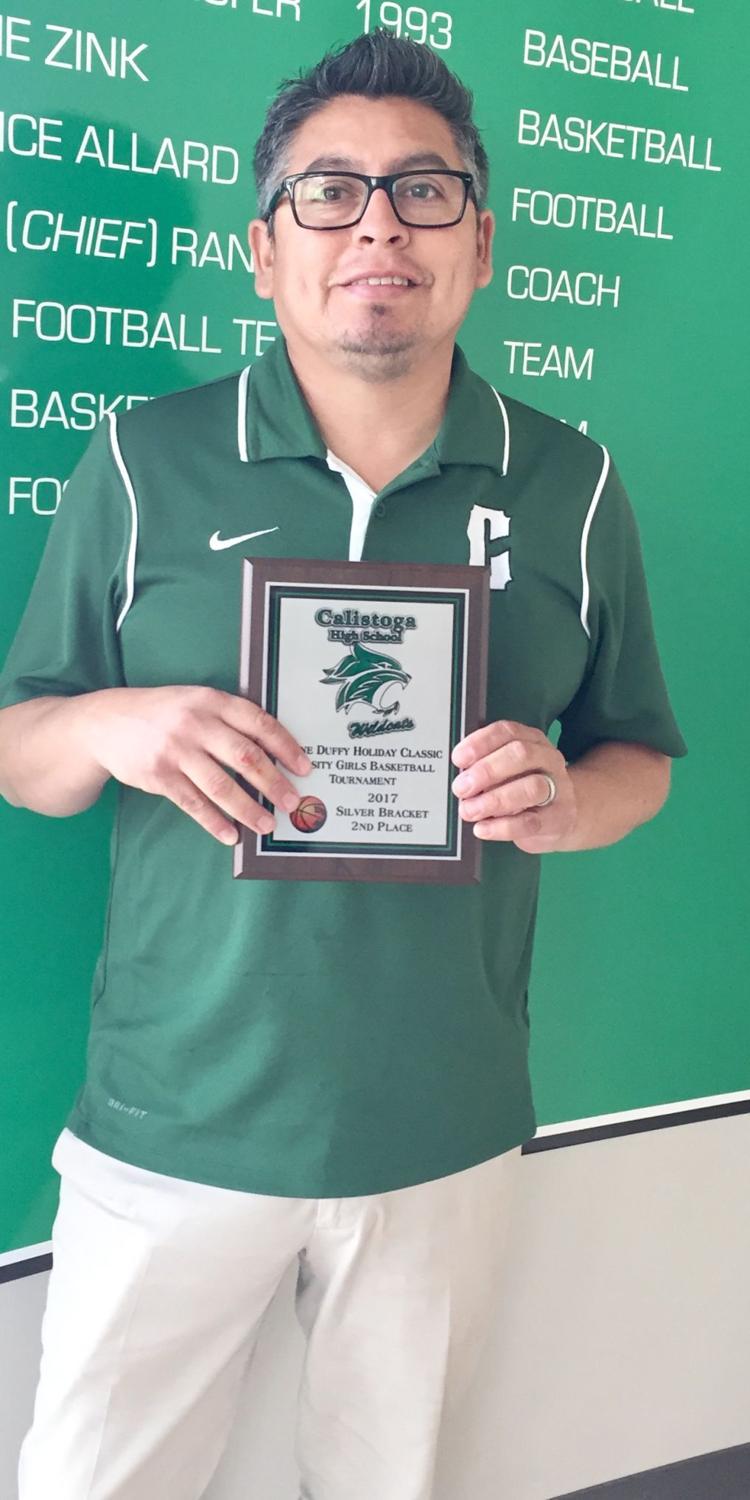 On the roster this year are Gio Avina (small forward), Alexis Valencia, Christopher Olivares (center), Gabriel Diaz (wing), Yahir Carrillo, Ruben Duenas, Eddie Sandoval and Dayton Taylor.
"We've got a bright future if everybody continues to stay eligible and work hard," said Cruz.