Napa High junior Julio Alonzo has been named the Monticello Empire League Player of the Year in boys soccer, while juniors Gerardo Fuentes of Vintage and Sebastian Alatorre of Rodriguez are the Co-Goalkeepers of the Year, and Napa High's Rogelio Ochoa is the Coach of the Year.
Also on the First Team for Napa High are juniors Juan Leon and Raymundo Munoz and sophomore Eduardo Blancas.
Vintage's other First Team selections are senior Gustavo Maldonado, juniors Erick Cid and Oscar Loyola, and freshman Angel Tapia.
Making the Second Team for Vintage were seniors Alex Cendejas, Marco Manzo and Miguel Plancarte, and sophomore Christian Ceja. On the Second Team for Napa High are sophomores Irving Flores and Mateo Villanueva.
The Offensive Player of the Year is Noah Ross of Rodriguez, and the Co- Defensive Players of the Year are Vacaville's Noe Baptista and Wood's Keshav "KJ" Clay.
The other First Team selections are Peyton Montiel and Noah Bennett of Rodriguez, and Brandon Talton of Vacaville. Also on the Second Team are Dane Elder, Nilesh Sandhu and Isaac Santos of Rodriguez, Vacaville's Garvin Brooks and Wood's Armando Sandria.
Varsity Girls Basketball
Two Braves get All-MCAL honors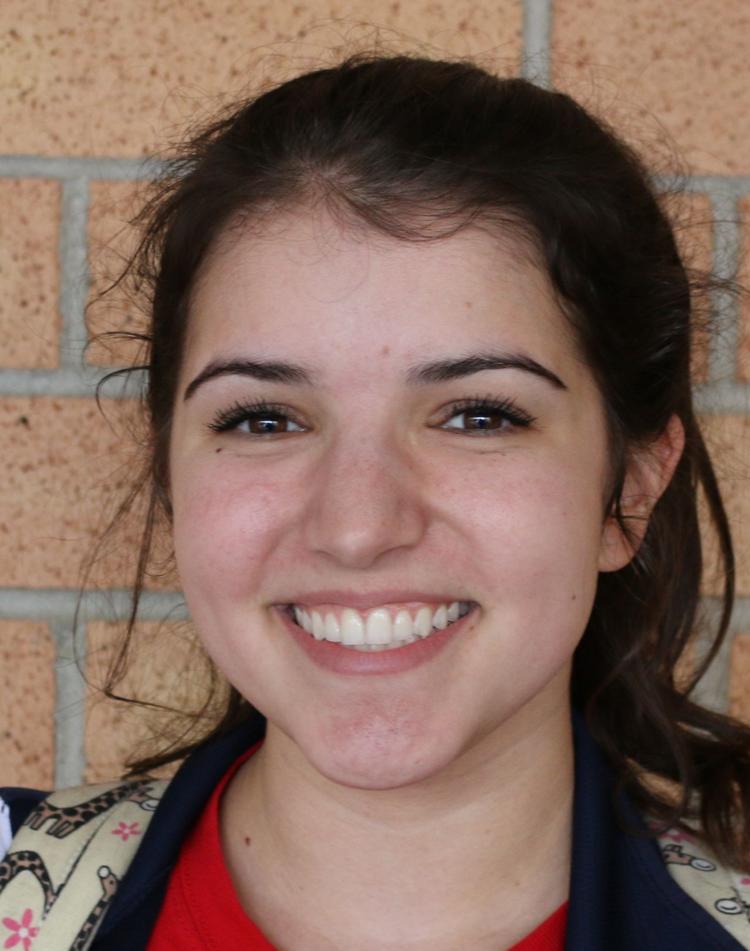 Justin-Siena junior Ashlee Whittemore has been named to the All-Marin County Athletic League First Team and senior Ally Jackson has received Honorable Mention.
It's the second year in a row on the First Team for Whittemore, who averaged 18.8 points, 6.1 rebounds, 3.1 steals and 2.6 assists in league play.
"Ashlee is a very well-deserving second-time First Team all-league player," said Justin-Siena head coach Andy Bettencourt. "She does so many things for our team, and the fact that she can score like she does with defenses focused on her is a real credit to her abilities and the hard work she puts into her game. She is without a doubt one of the best players in the league and this area."
Jackson netted 11.8 points and 6.5 rebounds per MCAL game and led the league with 52-percent shooting from the field.
"Ally took a major step forward in her game this year and has played very well for us," said Bettencourt. "Her ability to battle down low, where she is almost always at a size disadvantage, as well as score consistently has been a very big factor for us. She has worked hard and it has really paid off."
Varsity Boys Basketball
Justin's Cummings honored
Justin-Siena's Cole Cummings has received Honorable Mention on the All-Marin County Athletic League team. The senior captain averaged 7.8 points and 6.4 rebounds a game.
"Cole was a three-year varsity player at Justin-Siena," said athletic director George Nessman, who coached the Braves for part of the season. "His recognition as an All-MCAL player is most certainly deserved."
Varsity Softball
Melissa Corona tripled and scored the winning run on a sacrifice by Victoria Politz as the Braves won their season opener Thursday in Santa Rosa, a wild game that featured three lead changes. Corona went 3 for 3 with a walk and two stolen bases.
Justin-Siena pitcher Stephanie Campos gave up two runs in the bottom of the first inning, but the Braves came back with three in the top of the second to take a 3-2 lead. Clare Halsey (1 for 4) singled, went to third base on a single by Melissa Lozano (2 for 4) and scored on a Vianca Dagnino sacrifice fly. Lozano went to third base on a single by Jaylen Dunkley, and Campos (1 for 2) singled in Lozano and Dunkley.
The Braves made it 4-2 in the top of the third when Lozano reached on a fielder's choice and scored off a double from sophomore Izzy Poulsen. They took a 5-2 lead in the top of the fourth, when Corona singled, stole second and scored on Clare Garcia's double off the fence in right field.
Campos gave up two more runs in the bottom of the fourth on a single, walk and double. Garcia came in to pitch the last three innings, giving up only the tying run in the fifth on a single and two fielder's choices.
Campos got the win, allowing three hits and two walks while striking out four. Garcia got the save, allowing a hit and a walk with a strikeout.
The Braves visit to John Swett on Wednesday for a 3:30 p.m. first pitch.