The American Canyon High boys basketball team defeated Wood, 67-65, for the first time since January 2015 in the first round of the Cordova Christmas Classic on Wednesday.
The Wolves (6-5), ranked 82nd in the CIF Sac-Joaquin Section by MaxPreps.com, were to battle No. 8 Grant-Sacramento (7-1) in the 6 p.m. semifinal on Friday.
The Pacers' only loss was 62-60 to St. Francis-La Canada in the second round of a four-day tournament in Rocklin on Nov. 30. With a squad featuring two 6-foot-7 players and one standing 6-6, they beat Rosemont 66-54 in the first round of this three-day competition.
Malik Ghiden had 17 points, Oliver Aandahl 14, Davin Lusung nine and Tyler Sims eight to lead American Canyon, which has yet to win or lose two games in a row this season.
The Wolves, whose tallest players are the 6-foot-3 Ghiden and Tre Brandon, had a close game throughout against a Wood squad led by 6-7 Jay Nagle and 6-2 Michael Wudel, the son of longtime head coach Mark Wudel. American Canyon trailed most of the game but took the lead for good in the middle of the fourth quarter. The Wildcats drained a 2-pointer at the buzzer to make it close.
The win snapped Wood's 10-game win streak over Napa County teams.
"It was a solid win, but I don't think it is any bigger than any other," American Canyon head coach Brett Wedding said. "We play a very tough preseason to get us ready for a tough league, so all wins are big."
The Indians (6-8) cruised to a home victory Tuesday night over the undermanned Red Devils from Concord.
Napa was led by Charles Gravett (18 points, four rebounds), Mitch Hippauf (16 points, seven rebounds, four assists), Joe Carnazola (15 points, nine rebounds, six assists) and Brock Bowers (10 points, 10 rebounds, three steals, three assists).
Rounding out the scoring were Stephen Blume (nine points), Sammy Morales (six points), Alex Kokotas (six points) and Tatsu Nakaima (two points).
The Indians will next host Bethel on Jan. 5.
Varsity Girls Basketball
American Canyon 47, Amador 41
Lauren Summers scored a season 14 points and added five rebounds, four steals and two assists as the Wolves picked up their second win of the season Wednesday in their Dixon Ram Jam Tournament opener.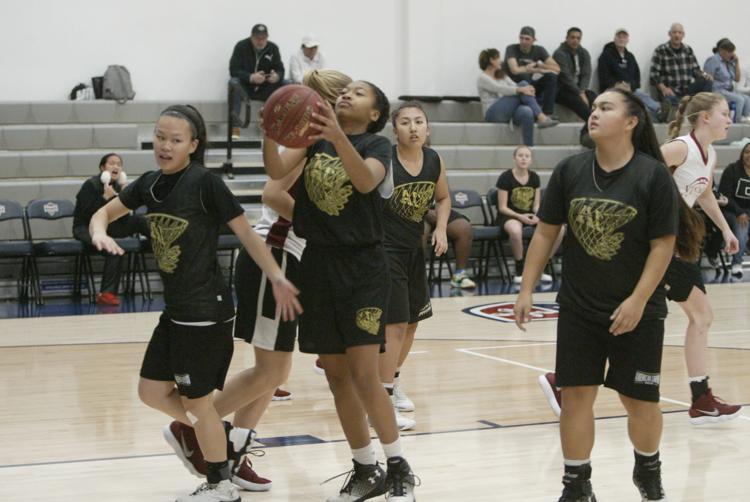 Adriauna Samodio also had 14 points for American Canyon (2-8), along with three rebounds, two assists and a steal. Robyn-Elizabeth Yan had nine points, three steals, three assists and three rebounds, Chezlaine Barrero four points, AJ Cayetano three points, Trinity Tapia two points, four steals, one assist and one rebound, and Micah Lawrence one point, four rebounds and a steal.
The Wolves were to play Oroville in the second round of the four-day tournament on Friday.
JV Boys Basketball
The hosting Indians bounced back from Wednesday's 42-40 loss to Bethel in the first round of the JV Wine Valley Tournament with a 54-32 win over Sonoma Valley on Thursday at Messner Gym.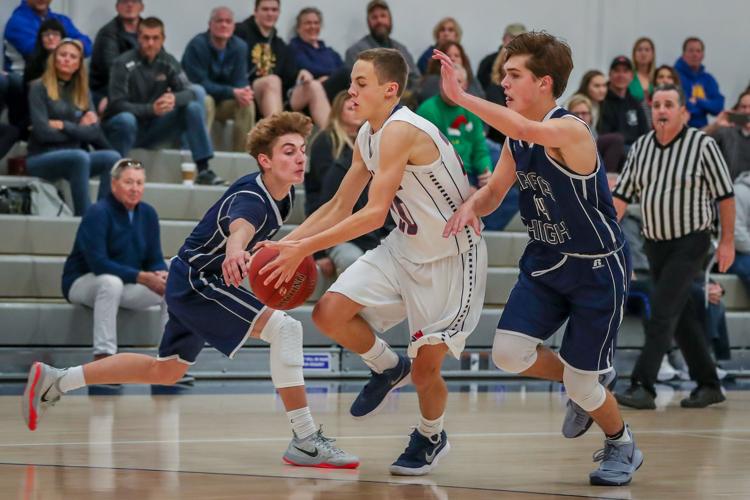 Jack Hunter led the way with 16 points, most of them on five 3-pointers. Brayden Greenlee added 12 points, with two 3-pointers, while Joe La Liberte added eight and Jack Giguiere had six.
On Thursday, Napa (7-2) shot just 20 percent from the field and had two good looks at the end to win or tie but couldn't get a final shot to fall. Greenlee had 17 points to lead the Indians, who will play Vintage (7-3) for fifth place at 6:30 p.m. Friday. The Crushers defeated Justin-Siena on Thursday.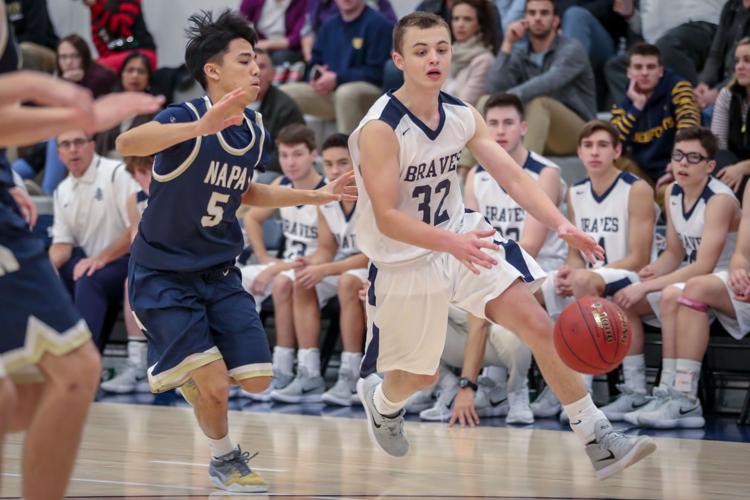 Napa entered the tournament off Tuesday's 62-31 rout of visiting Mt. Diablo. Hunter had 17 points, three steals and three rebounds and Tony Gonzalez had a season-high 13 points along with five rebounds. Darren Roberts added six points and five rebounds and Azreal Hillyer had three points and two rebounds and a solid all-around game.
Ethan Hemmerlin and Luke Williams each had eight points for the Crushers as they fell in the first round of the JV Wine Valley Tournament on Wednesday.
"That Inderkum ball club had some real good athletes and that's the kind of teams that will make you better later on in the season," Vintage coach Ben Goodman said. "My boys gave a good effort and learned a lot.