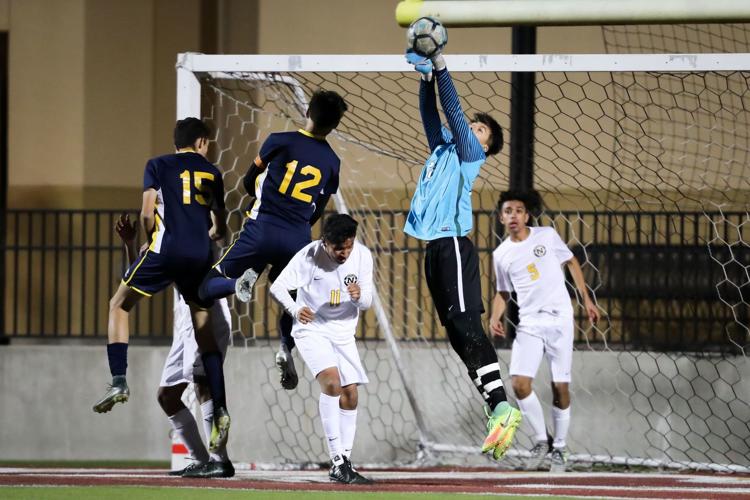 The Napa High boys soccer team went into halftime feeling pretty good Tuesday night.
Julio Alonzo had scored his team-high 13th goal of the season in spectacular fashion in the 24th minute, on a perfect through ball from Javier Acuna, and the third-seeded Indians had come close to scoring at least four other times in the CIF Sac-Joaquin Section Division II opener.
They just had to keep doing what they were doing and more balls would find the back of the net.
They also needed No. 14 seed Gregori to keep playing on its heels. But the Jaguars from Modesto, section runners-up the year before under longtime head coach Ethan Duewell, were a different team the rest of the night.
They came up with an even more spectacular goal to force overtime, then won a penalty kick shootout, 4-2, to end the Indians' season.
The Jaguars (12-5-4) will play in Thursday's quarterfinals against No. 6 Bella Vista, which won via shootout over No. 11 Del Oro.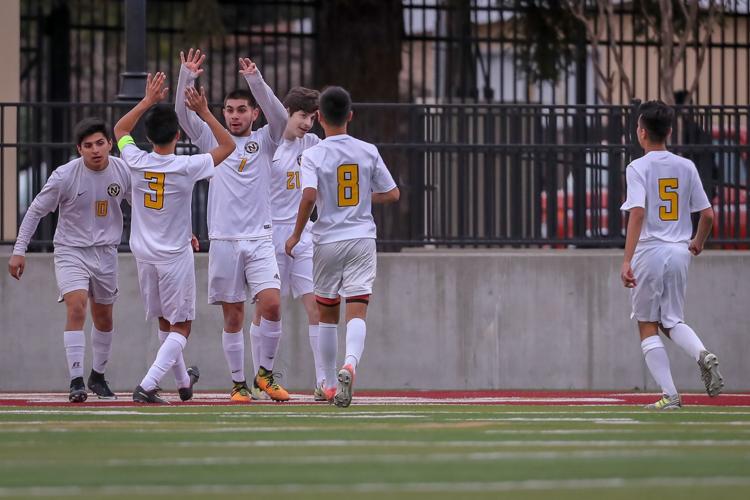 "They were definitely physical," Napa High head coach Rogelio Ochoa said. "In the first half, we were able to control that by possessing the ball, keeping the ball on the ground, and that took them out of the game. Second half, we became more direct and we started losing those 50/50 balls up in the air in the midfield, and they took advantage of it.
"Regardless of that, I thought they had opportunities and we had opportunities. It was a very exciting match and that's what playoffs is about. There's no favorites. It doesn't matter your seeding. Unfortunately today, the ball didn't bounce our way."
The Jaguars were the more physical team in the second half and made backup Napa goalkeeper Alexia Aguiniga work a lot more to stop their long shots on goal.
One of them finally got past the senior with six minutes left, a 30-yard rocket from the sideline by Julien Valencia that dipped just under the crossbar and knotted the score at 1-1.
"I thought we were doing OK," Ochoa said. "Even though they were shooting on us, they weren't creating clear opportunities. Our goalkeeper didn't have to make saves. He just had to get the ball up in the air. But then that goal – it came out of nowhere. I don't think (Valencia) even knew what happened. It was just perfectly placed. Sometimes you just need a little bit of luck. They worked for it, but that wasn't Alexis' fault."
With its lead gone, Napa (12-7) matched Gregori's intensity through two scoreless 10-minute overtime periods. That forced them to decide the winner by attempting five penalty kicks apiece.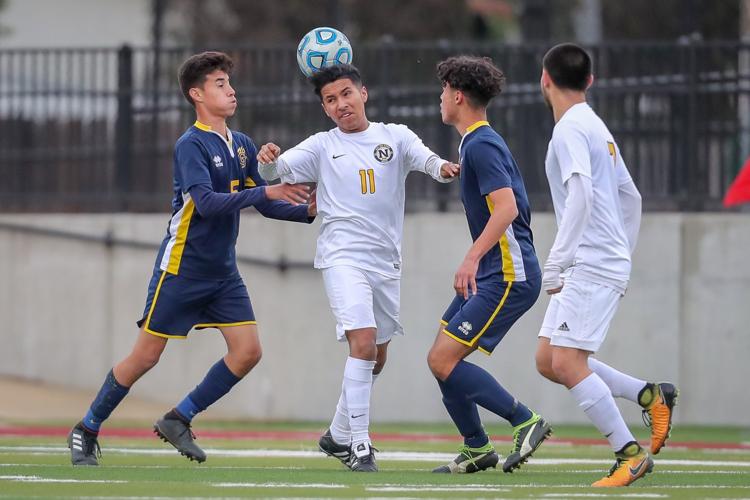 Shockingly, Alonzo opened the shootout by chipping the ball completely over the net.
With Ochoa switching to regular starter Julian Sosa at goalkeeper, Erik Cardenas, Axel Lomeli, Luis Castaneda and Derek Turn all converted for Gregori.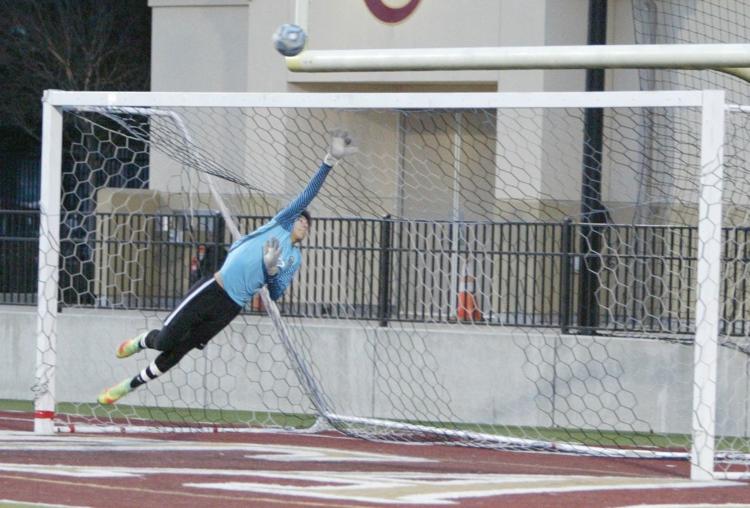 "I went with experience," Ochoa explained. "Alexis is not a true goalkeeper. He did well today and saved us multiple times. But I felt we needed more experience than anything, and both keepers were OK with that."
The Jaguars didn't need a fifth attempt, after Napa's Angel Rodriguez and Raymund Munoz found the net but Juan Leon hit the crossbar.
"My players who missed PKs today, I can assure you that they can drop 10 out of 10 any other day," said Ochoa, who lost his first shootout in six years at the Indians' helm.
Duewell, whose 2013 team ended Vintage's season in the semifinals here, handed Ochoa his first shootout loss as a coach. Duewell said his team practiced shootouts this past week, since they had to win two of them to reach the final last season. He was just happy to get the chance at one Tuesday night.
"I think anytime you're a low seed playing a high seed you come out playing a little bit tentative, trying to see what they do, and I think we got our confidence as the game went on. But this has kind of been us all year long – hang on, play tough and give ourselves the opportunity," Duewell said.
"I wasn't happy about our draw. Having to come all the way across the section in Round 1 I thought was a little unfair to us, especially being section runners-up last year. But it's going to feel really good going home."
Napa, meanwhile, will look back on those one-on-one chances it missed in the first half.
"Usually those go in," the coach said. "Again, the ball didn't bounce our way."