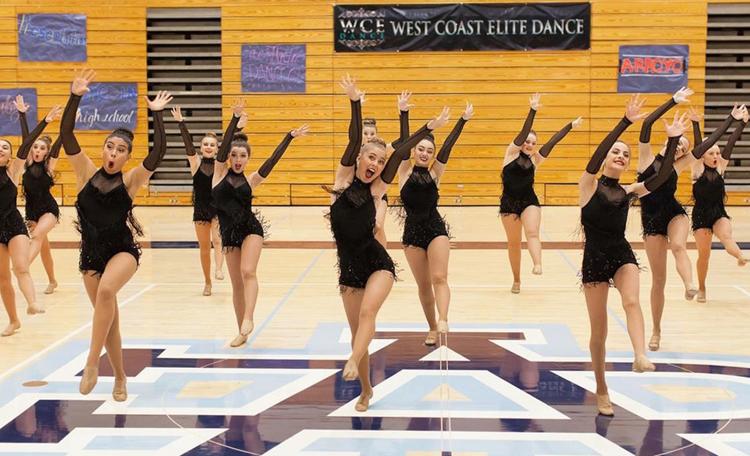 The Napa High School Spiritleaders competed in the West Coast Elite Dance Championships on Jan. 20 at Valley Christian High School in San Jose.
The young team, only five of whose 18 members came in with team experience, placed first in the Pom category. This high energy routine takes you through a day of practices at Napa High with the Spiritleaders, band, football team and drama club.
Wearing new Navy blue, white and gold-sparkled pom competition dresses and holding white poms, the routine is filled with visual pom work, pom tricks, impressive jumps and a surprising ending lift in the air. The pom routine was choreographed by 2014 alumni Rylee Schmidt and Anastacia Kountouris.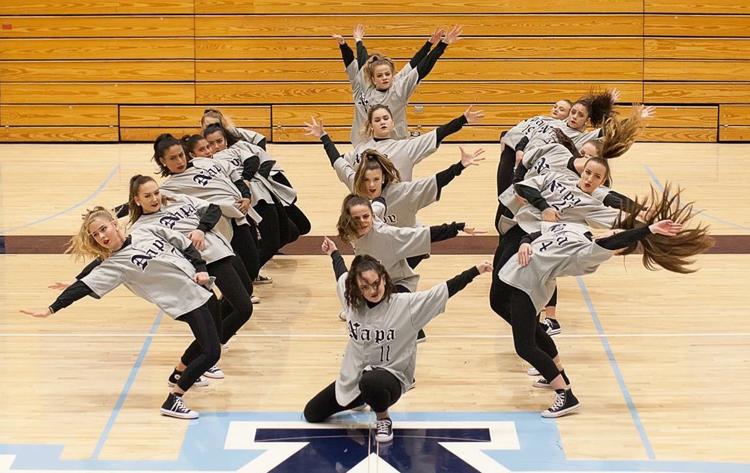 Napa placed second in the Jazz division wearing black-fringed dance costumes and performing a fast-paced, Broadway-style routine to "Sing Sing Sing" that was filled with advanced turns, leaps and stylized choreography by guest choreographer Lisa Clark Schmeling. Napa finished one point behind Presentation, a Catholic girls high school in San Jose.
The Spiritleaders finished the day by competing in the very competitive Hip Hop division – for the first time in program history, to a routine choreographed by Rylee Schmidt – and placed first. They wore Napa High baseball uniforms for the crowd-pleasing routine, which incorporated visuals, kip ups, breaker freezes, and the most current hip hop steps. They showcased it again during halftime of Friday night's boys basketball Big Game at Messner Gym.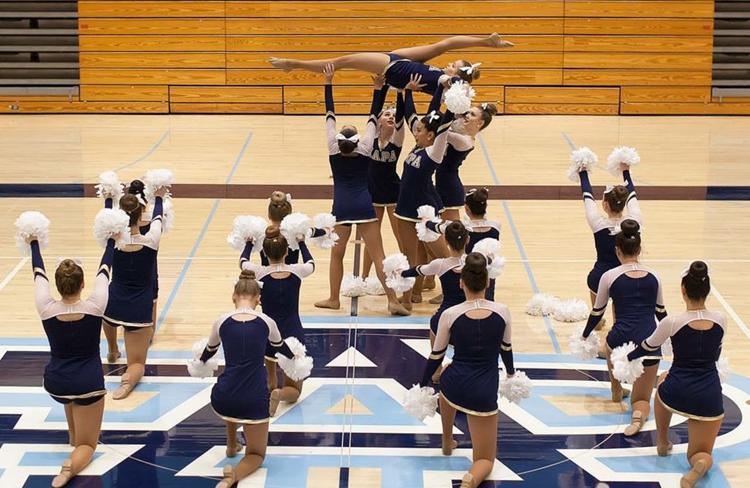 Schmidt, the winner of the West Coast Elite Hip Hop Soloist division herself, is finishing up a bachelor's degree in dance at the University of Hawaii. Also assisting Spiritleaders head coach and director Hollie Schmidt are alumni Lisa Garcia and Raeme Sergeson.
The Napa Spiritleaders are seniors Bella Buhman, Monse Garcia, Britney Johlfs, Ingrid Ortega and Maggie Robertson; junior Kimberly Melgoza, sophomores Janice Blatteis, Shelby Edmeyer, Sarah Guinn, Jamie Jory, Emma Lloyd, Camryn Nuuhiwa and MaKenzie Payne; and freshmen Viviana Ceja, Graciana Hardwick, Brooke Knauer, Kim Moreno and Rylee White.
The Spiritleaders' Youth Cheer and Dance Clinic will be Friday, Feb. 2. Contact Hollie Schmidt at hschmidt@nvusd.org for details.