Brusstar on Jan. 6 SportsVine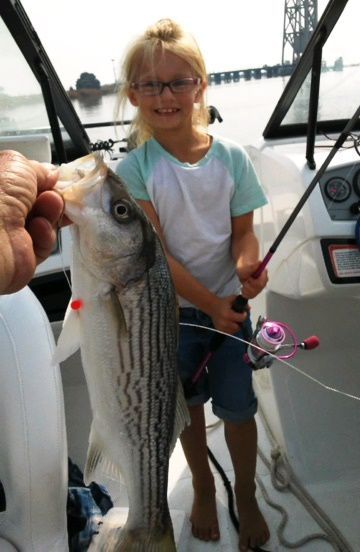 This week's guest on the SportsVine, a local sports radio talk show on KVON 1440 AM from 9 to 10 a.m. Saturdays, will be Napa Valley College assistant coach Warren Brusstar, according to host Duey Green. Each show is re-broadcast the following Wednesday at 10 a.m.
North Bay Basketball Academy K-3 league starts Jan. 7
North Bay Basketball Academy will hold a Sunday instructional and recreational league for kindergartners through third-graders from Jan. 7 through Feb. 18, with practices from 10:30 a.m. to 1:30 p.m., at Napa Boys & Girls Club, 1515 Pueblo Ave.
There will be a coed division for grades K-1 and another for grades 2-3. There will be a maximum of 8 teams per division, each having seven to 10 players.
Each session will begin with a 45-minute practice that focus on the fundamentals of ball handling, shooting and offensive footwork, and conclude with 45-minute games.
League director Tony Prescott and former high school varsity and junior varsity coaches will oversee instruction. The cost is $175 and is due Jan. 6. Each player will receive a jersey at the first session.
Evolve Volleyball session starts Jan. 11
Evolve Volleyball will offer a Prep Session through the Napa Parks And Recreation Department on Thursdays and Sundays starting Jan. 11. Players age 12 and younger will meet from 3:45 to 5:15 p.m., and 14- and 16-and-under players from 5:15 to 6:45 p.m.
Solano's four-week baseball camp starts Jan. 7
Solano Community College baseball camp will host its four-week baseball camp starting Jan. 7. Falcons head coach Tyren Sillanpaa will direct the program in conjunction with the U.S. Baseball Academy. Classes are available for players in grades 1-12 and are limited to seven players per coach. Sessions are offered in advanced hitting, pitching, catching, fielding and baserunning. Space is limited. Registration is now under way. For more information, visit usbaseballacademy.com or call toll-free 866-622-4487.
North Bay Rebels 12U baseball tryouts Jan. 7
The 12-and-under North Bay Rebels, a competitive spring and summer tournament baseball team, needs players to fill out its 2018 roster. Tryouts for new players are scheduled from 3 to 5 p.m. Sunday, Jan. 7, at the American Canyon High junior varsity softball field. Those interested in trying out should first fill out a player registration form at goo.gl/n7odHe.
The Rebels are looking for boys from American Canyon, Benicia, Vallejo, Napa, Fairfield and surrounding areas who are player age 12 (born between May 1, 2005 and April 30, 2006) and are hard working, skilled and interested in continued learning and improvement. Highly skilled, mature players considered players age 11 (born between May 1, 2006 and April 30, 2007) will also be considered. The team is looking primarily for well-rounded players who can play multiple positions.
The team is currently on break and will being playing again in mid-February. Visit nbrebels.org for more information on the team or email acnbrebelsbase ball@gmail.com or call 234-7251.
Napa Valley Baseball Club tryouts Jan. 13
The Napa Valley Baseball Club will hold a tryout for all 13-and-under boys who would like to play this season. The tryouts will be held at Vintage High School varsity field from 12 to 3 p.m. Saturday, Jan. 13, and are open to all players who were born on or after May 1, 2004 and live in the Napa or Yountville areas.
Prospective players or their parents should email the team at nvbc2018@gmail.com to be put on the tryout list and to receive the necessary paperwork via email.
The NVBC is in its 11th year fielding competitive teams based at at the Veterans Home of California's Cleve Borman Field in Yountville.
John's March Against Stomach Cancer at Sonoma Raceway Jan. 20
Sonoma Raceway will open its 12-turn road course to walkers and runners as it hosts John's March Against Stomach Cancer on Saturday, Jan. 20. The seventh annual event will support the fight against one of the leading causes of cancer deaths worldwide.
John's March, which has raised more than $90,000 over the past six years, benefits No Stomach For Cancer, a global advocate for stomach cancer awareness, early detection, treatment and prevention (nostomachforcancer.org), and enjoy a symbolic "march" around the raceway's 2.52-mile road course.
The event is named in honor of the raceway's longtime spokesman John Cardinale, who passed away in 2013 after a two-year battle with the disease, becoming one of nearly 723,000 people who will die from stomach cancer in the world each year.
Participants and donors are encouraged to raise awareness and increase their impact by registering and creating a John's March team page at crowdrise.com/johnsmarch2018. Registration is $40 per person and includes a T-shirt and light refreshments afterward.
For those looking for more of challenge, 5K and 10K race distances will be also marked with timers. A shorter, less hilly course will be available for those who do not wish to complete the full 2.52-mile circuit. Children and pets are welcome, but not scooters or skateboards. Participants can bring pictures of loved ones affected by gastric cancer to share on the Warrior Wall, which will honor those affected by the disease.
Registration the day of the event begins at 7:30 a.m. and the March begins at 9 a.m. Advance registration is not required. For more information, contact Diana Brennan at dbrennan@sonomaraceway.com or 707-933-3918.
Napa High School Crab Feed and Auction Feb. 24
"Blue For Gold: An Evening To Support Napa High Athletics" is scheduled from 5 to 11 p.m. Feb. 24 in the Heritage Room at Yountville Community Hall, 6515 Washington St., Yountville.
There will be crab, steak and an auction. Tickets are available at nhsathleticboosters.org and are $85 per person. Attendees must be 21 or older.
The event is the largest fundraiser of the year for the Napa High Athletic Boosters, who look to continue a tradition of excellence for some 800 student-athletes on 42 teams in 20 sports.
The nonprofit strives to "foster amateur athletic competition and sportsmanship and to develop the youth of today into good citizens of the future by providing spirit, enthusiasm, model behavior and financial support for the total athletic program of Napa High School. Youth sports not only provide a healthy outlet for the youth of Napa, it contributes to the values of self-esteem, self-confidence, and teamwork for the youth of Napa."