Onstage & Onscreen
Onstage & Onscreen
ST. HELENA DRAMA PRESENTS
'FIDDLER ON THE ROOF'
St. Helena Drama's production of "Fiddler on the Roof" opens at 7 p.m. Friday, March 9. Only six performances will be offered: at 7 p.m. March 9-10 and March 16-17 and 2 p.m. Sundays, March 11 and 17. All performances will be at the St. Helena High School Performing Arts Center, 1401 Grayson Ave. Directed by Patti Coyle, the gem from Broadway's Golden Age of musicals still resonates today with its theme of trying to find balance in a tumultous world — like a fiddler on the roof. Tevye attempts to hold onto his traditions despite sweeping social change that not only upsets his family values but also threatens his town's very existence.
NOW PLAYING AT THE CAMEO
"Phantom Thread," directed by Paul Thomas Anderson and nominated for six Oscars including Best Picture and Best Actor (Daniel Day-Lewis), is one of the featured films at the Cameo Cinema this week. Set in the glamour of 1950s post-war London, renowned dressmaker Reynolds Woodcock (Day-Lewis) and his sister Cyril (Lesley Manville) are at the center of British fashion. Women come and go through Woodcock's life until he comes across a young, strong-willed woman, Alma (Vicky Krieps), who soon becomes a fixture in his life as his muse and lover. Once controlled and planned, he finds his carefully tailored life disrupted by love. Rated R (2H 10M). It plays Friday and Saturday at 2, 5 and 7:45 p.m.; Sunday at 5 and 7:45 p.m.; Monday and Tuesday at 7:45 p.m.; Wednesday at 2 and 7:45 p.m.; and Thursday, Feb. 22, at 5 p.m.
Also playing is Pixar's latest film "Coco," nominated for two Oscars including Best Animated Feature Film. Despite his family's baffling generations-old ban on music, Miguel (voice of newcomer Anthony Gonzalez) dreams of becoming an accomplished musician like his idol, Ernesto de la Cruz (voice of Benjamin Bratt). Desperate to prove his talent, Miguel finds himself in the stunning and colorful Land of the Dead following a mysterious chain of events. Rated PG (1H 45M). It plays Saturday at 11 a.m., Sunday and Monday at 2 p.m., and Tuesday at 5 p.m.
Also playing is "Molly's Game," nominated for an Oscar for Best Adapted Screenplay. Based on a true story, Aaron Sorkin's directorial debut stars Jessica Chastain as an Olympic-class skier who ran the world's most exclusive high-stakes poker game for a decade. Kevin Costner and Idris Elba co-star. Rated R (2H 20M). It plays Wednesday at 5 p.m. and Thursday, Feb. 22, at 2 and 5:45 p.m.
The culinary documentary "Soul," about world-renowned chefs Eneko Atxa and Jiro Ono, is the latest in the Cameo's CinemaBites series at 5 p.m. Monday, Feb. 19. A reception will feature gourmet foods and local wines. Tickets are $45. Proceeds benefit the St. Helena Farmers' Market's educational programs.
"Darkest Hour," nominated for six Oscars including Best Picture and Best Actor (Gary Oldman), plays Thursday, Feb. 15, at 2 and 5 p.m. Rated PG-13 (2H 5M).
'WINTER MAGIC' WITH
MIKE DELLA PENNA
Mike Della Penna will present "Winter Magic," a family event at 6:30 p.m. Thursday, Feb. 15, at the St. Helena Public Library. He creates wonder and laughter with his magic performances suitable for all ages.
MIKE GREENSILL AT SILO'S
St. Helena pianist Mike Greensill performs from 5 to 7 p.m. Thursdays at Silo's, 530 Main St. in Napa.
JAY GREENE ON
THE LIFE OF JAMES COOK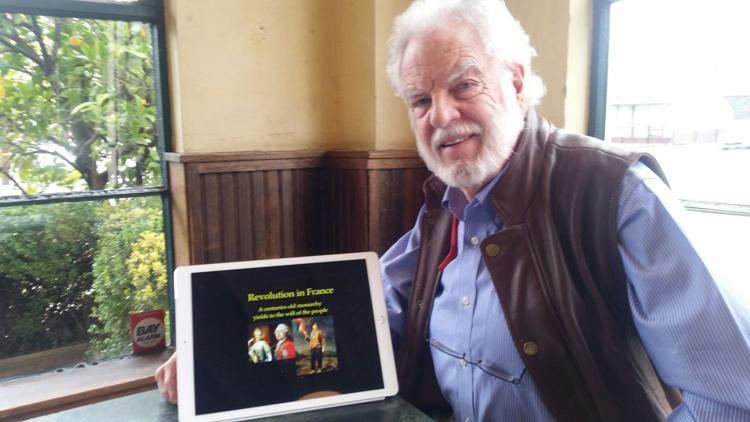 Jay Greene's ongoing series of historical lectures continues at 5 p.m. Tuesday, Feb. 20, at the St. Helena Public Library with Captain James Cook's exploration of the Pacific, from New Zealand to Tahiti to Hawaii, where he met his violent fate.
SOL FLAMENCO AT THE LIBRARY
Enjoy an evening of fast footwork, haunting guitar rhythms, soulful singing, and traditional songs and dances of Spain with Santa Rosa-based Sol Flamenco at 6:30 p.m. Thursday, Feb. 22, at the St. Helena Public Library. Refreshments will be provided by the Friends & Foundation, St. Helena Public Library.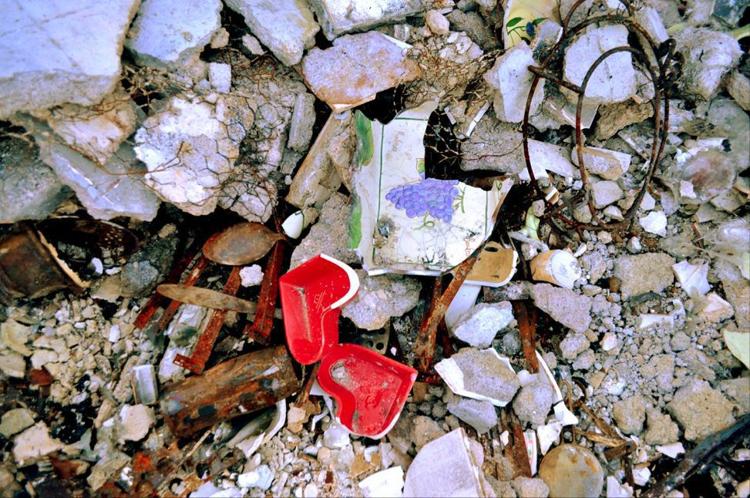 STUDENT ART AT NV MUSEUM
"First Response," a student art showcase, is on display through Sunday, Feb. 25, at the Napa Valley Museum, 55 Presidents Circle in Yountville. The exhibit explores student reactions to last year's fires. High school visual artists were invited to reflect and convey their experiences, observations and reactions to the North Bay Fires in a five-county call for submissions. Selected works come from students of American Canyon, Armijo, Healdsburg, Justin-Siena, Marin Catholic, and Novato High Schools. The works will be judged on artistic intent, originality of ideas, use of media, technique, and alignment to theme. Museum visitors can also vote on a People's Choice award. The results will be announced during a reception at 2 p.m. Saturday, Feb. 24.
THE ART OF CHOCOLATE
Napa Valley's finest chocolatiers, including Woodhouse Chocolates, Earth & Sky, and the CIA at Copia, have taken inspiration from the Julia Child "France is a Feast" exhibit at Napa Valley Museum to create delicious works of art in chocolate, on display through April 1 at the Napa Valley Museum. A portion of boxed chocolate sales will benefit the museum.
A MUSICAL TRIBUTE TO THE 1940s
Dan Goodman, George Rothwell and the Opus Trio will bring song and history to the Lincoln Theater stage in Yountville with "Torch Songs of WWII" at 3 p.m. Saturday, April 28. Goodman explains, "George related his concept to me shortly after my last show at the Lincoln Theater and explained how the music of the WWII years spoke to that generation."