In a year of political strife across the country, it seemed like St. Helena's own internal politics would dominate the Star's news pages all year – until a barrage of relentless fires laid waste to those expectations and so much else.
Here are the top 10 news stories of 2017, as voted by the Star's staff and editorial board.
1. Fires devastate Napa County
When a team of St. Helena firefighters first spotted the Atlas Fire on the evening of Oct. 8, they had little idea the weeks of hell that would be ahead.
Within hours the fire was ravaging the Atlas Peak Road area, while the even more destructive Tubbs Fire raced from Calistoga to Santa Rosa, where it wiped out entire subdivisions.
Firefighters worked for days on end without sleep, while local police helped evacuate neighboring communities and drew up plans for a potential evacuation of St. Helena. The city was left without power for more than a day.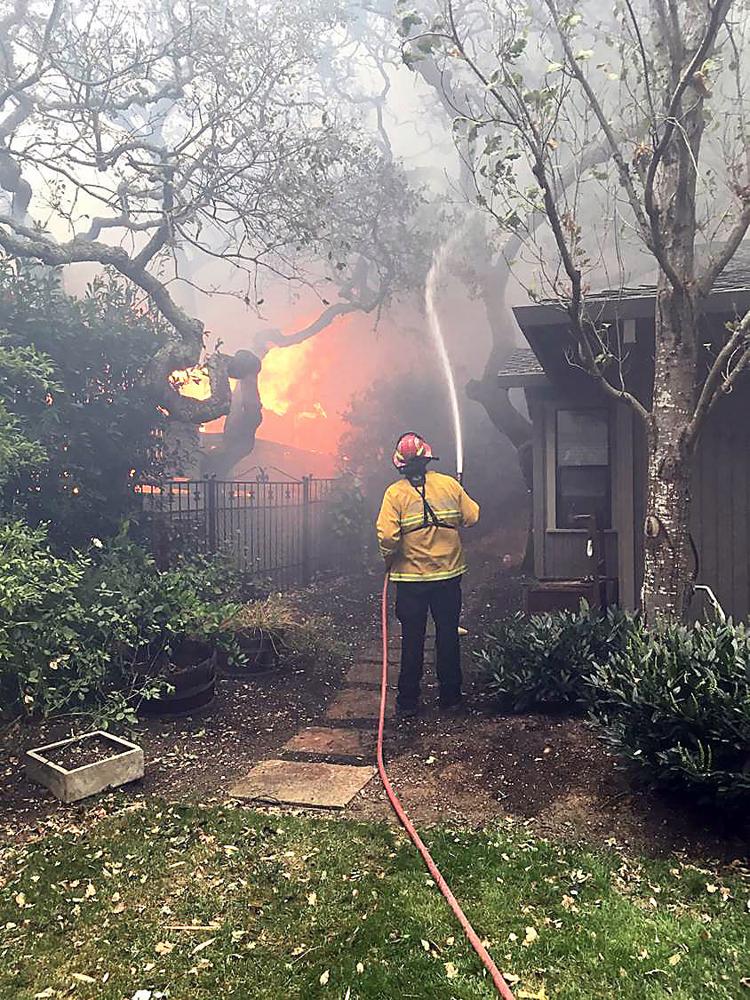 Some residents hunkered down, while others left town just to be on the safe side and to get away from the smoke. The fires never posed enough of a threat to St. Helena to trigger evacuations, although rumors to the contrary circulated on social media.
Most businesses closed during the early days of the fire, but the ones open during that first week – like Gillwoods, Market, Ana's Cantina and Farmstead – served as oases of calm and normality for a rattled community.
The St. Helena Fire Department became a hub for a massive effort to feed firefighters on-site and at the frontlines, with local restaurants and volunteers pitching in with cash and food. Signs popped up around town thanking firefighters and proclaiming that "The love in the air is thicker than the smoke."
When the fires were brought under control a few weeks later, St. Helena residents and businesses turned their attention to relief efforts for those who had lost their homes or been affected economically by the fires. The recovery effort is sure to continue well into 2018 and beyond.
2. Agreement reached to end recall
Seven years after four St. Helena school board members were recalled by disaffected voters, critics of Mayor Alan Galbraith mounted an effort to cut his term short. On Friday, Dec. 29, after engaging in mediation with retired Judge Scott Snowden, Galbraith and the recall proponents announced an agreement to end the recall campaign and hold a series of town hall meetings in January or February.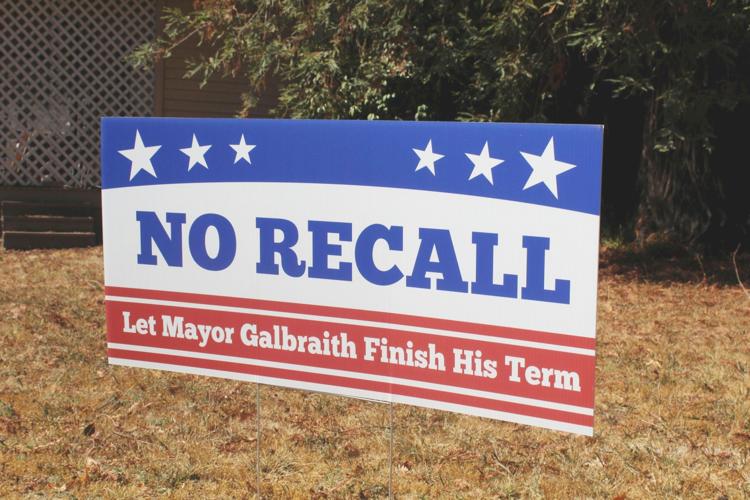 In September, 26 St. Helena residents initiated a recall campaign, with a statement alleging that Galbraith had "failed to heed citizen input" at various meetings and voted for two projects on Pratt Avenue – an expansion of the Culinary Institute of America's dorms and a reconfiguration of the Beringer tank farm – despite public opposition.
Galbraith and his supporters denounced the recall, calling it disruptive and a potential waste of taxpayer money if it would have triggered a special election.
3. Council rolls back rate hikes
Water and sewer rate hikes approved by a lame duck City Council at the end of 2016 quickly drew fire from ratepayers who clamored for the new council to reconsider. The outcry was especially loud among restaurateurs and residents of Vineyard Valley Mobile Home Park, who were experiencing some of the biggest rate hikes.
Newly seated councilmembers Mary Koberstein and Geoff Ellsworth, joined by Paul Dohring, voted to form a committee to investigate complaints that the new rates weren't equitable and relied too much on cash to upgrade the city's aging water and sewer infrastructure.
The Ad Hoc Utility Rate Committee spent two months delving into cost estimates and comparing the new rate structure with the old ones. They ultimately recommended a less aggressive series of rate hikes that gained public consensus and unanimous council approval.
St. Helenans will still see their water and sewer bills go up, but not as drastically as they would have under the old plan.
4. City looks to facilities as budget stabilizes
A financial report card issued in December confirmed that St. Helena's General Fund has stabilized thanks to the Measure D sales tax, new tax revenue for road repairs, and the opening of the Las Alcobas hotel at Main Street and Pratt Avenue.
However, the report red-flagged a concern the city had been addressing all year: the woeful state of St. Helena's public buildings as a result of years of deferred maintenance.
In October the City Council appointed the 11-member St. Helena Assets Planning Engagement (SHAPE) Committee to evaluate the city's facilities and make recommendations to the council. Meanwhile, the council hired a consultant to perform a professional assessment of the city's buildings.
The SHAPE Committee toured the city's facilities on Nov. 16, hours after a rainstorm had soaked offices and floors at the Corporation Yard. The tour also highlighted major deficiencies at City Hall and the Carnegie Building.
5. City fights three legal battles
The city of St. Helena was embroiled in court this year over three projects that had been approved by the City Council. In two cases, the city prevailed. The third is just getting underway.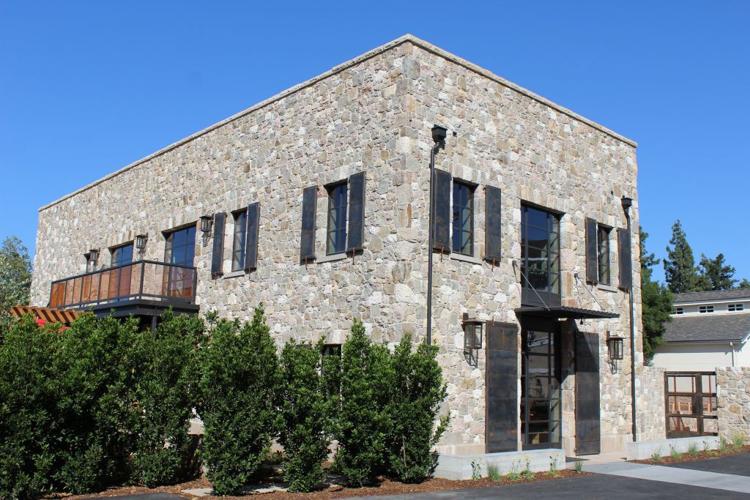 In November a panel of appellate judges sided with the city in a battle with Citizens' Voice St. Helena over the Davies Vineyards tasting room on Grayson Avenue. The judges upheld a previous Napa Superior Court ruling that the council, which approved the project in 2014, hadn't illegally disregarded opponents' claims about the project's impact on traffic, safety and noise.
Also in November, a Napa Superior Court judge threw out a case filed by David and Vickie Bradshaw, on behalf of the McCorkle Eastside Neighborhood Group, claiming the council had violated state law when it approved Joe McGrath's 8-unit housing project on McCorkle Avenue.
A third lawsuit makes similar claims regarding the approval of modifications to Beringer Vineyards' tank farm off Pratt Avenue. The suit was filed in August by a group of residents calling themselves Citizens for Responsible Winery Growth in St. Helena.
An update of St. Helena's 1993 General Plan was on the cusp of approval in 2010, but it's been stalled ever since.
The latest setback came in August, when Planning Director Noah Housh announced that the updated plan's environmental impact report would need to be redone by a new consultant, due to the amount of time that had passed since the last study.
The council is tentatively scheduled to hire a consultant on Jan. 9, starting a process that Housh said could take up to two years and cost of $150,000 to $300,000.
7. Mark Prestwich takes over as city manager
Mark Prestwich, the former city manager of Nevada City, took over as St. Helena's city manager in August, eight months after Jennifer Phillips resigned to take a job in Washington state.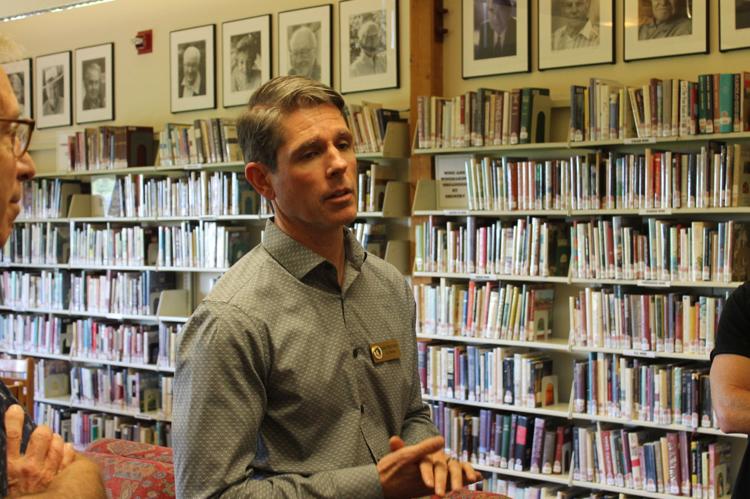 Prestwich vowed to "rebuild trust in City Hall" and help the city move past financial missteps that occurred before Phillips' tenure. He held meet-and-greets with residents, oversaw the formation of the SHAPE Committee, and worked with the council to set an ambitious set of goals for city staff.
8. Vintners endure wild growing season
It was a year of extremes for Napa Valley grapegrowers, with torrential rains, prolonged heat waves, and a series of wildfires that caused major disruptions toward the end of harvest.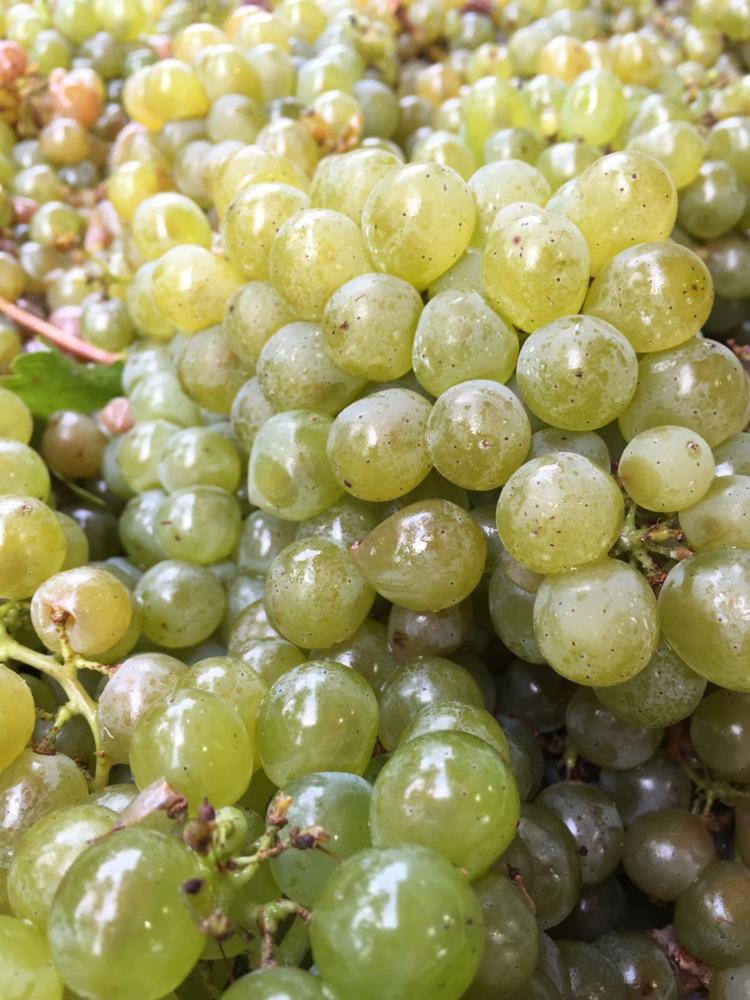 The winter of 2016-2017 was the wettest in 30 years, causing residual soil moisture and humidity that helped the vines survive a punishing heat wave in early September.
Most grapes had been picked by the time the fires started on Oct. 8, and most wineries and vineyards were undamaged. However, road closures and a lack of power made it hard for some growers to reach their tanks and tend to their recently crushed grapes, and opinions vary widely on whether smoke taint will significantly affect the grapes that were still on the vine.
9. Council rejects CIA dorms
A series of contentious public hearings ended in a 3-2 vote by the City Council to reject plans by the Culinary Institute of America at Greystone to expand its dorms on Pratt Avenue.
Neighbors objected to the buildings' size, lack of parking, impact on a troubled neighborhood sewer system, and additional traffic they said would further affect an area that was already dealing with cars associated with the Las Alcobas hotel.
10. Trump's election raises immigrants' fears
The election of President Donald Trump, who vowed to crack down on illegal immigration, raised fears in St. Helena's Latino community.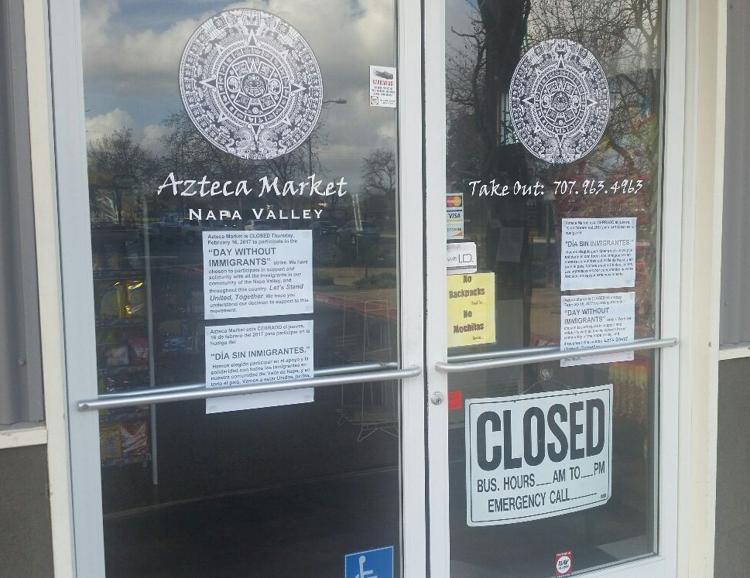 Advocates conducted a series of "Know Your Rights" workshops teaching people what to do if confronted by immigration authorities. Local police stressed that they are concerned with keeping people safe, not checking their immigration status.
In observance of the nationwide "Day Without Immigrants," a few St. Helena businesses closed or offered limited services on Feb. 17 to demonstrate the role that immigrants play in the local economy.