Take two: After theft, a photographer makes another fresh start in the Napa Valley

Matthew Baum had to start over – twice.
In October 2016, after years as a photographer and teacher in Brooklyn, he packed his cameras and most of his belongings into a box truck, then pointed west to the opposite coast – to St. Helena, where he hoped to reboot his career by opening a photo studio.
On Halloween morning, however, he discovered that his van, and with it his equipment, had vanished overnight.
Baum's wine-country sojourn nearly ended before it began. But within five months, he repeated his westward journey despite recovering only one-fifth of his theft losses through insurance. Last month, the art photographer marked his one-year anniversary on the West Coast, where he now runs the Wandering Eye studio in St. Helena, lives in Calistoga, and teaches at St. Helena's Nimbus Arts school and the University of California, Davis.
The belated and hard-earned entry into the North Bay has left the longtime photographer and fine-art printer feeling even more gratitude for reaching his destination. "I'm lucky; anytime I'm being paid to take pictures or teach photography, I feel lucky," Baum, who turns 45 in May, said during an recent interview in Napa.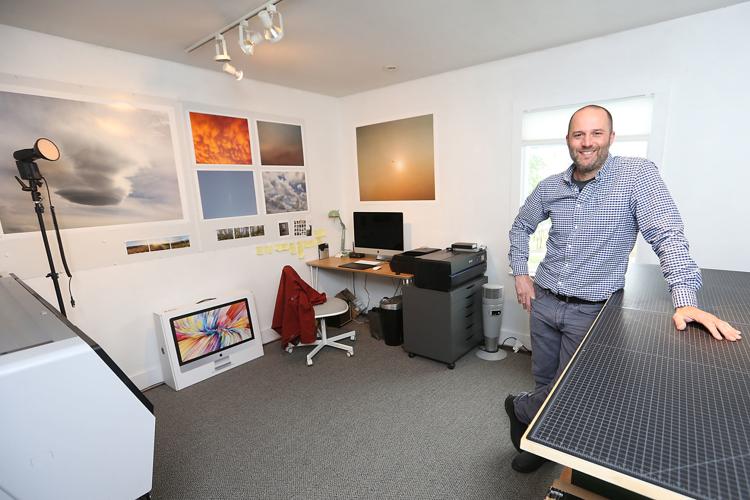 The New Jersey-born Baum, who took up photography in 2002, had spent more than a decade in New York City, where he taught at New York University and the Tisch School of the Arts while showing his own work at exhibits, before plotting a shift to California two years in advance. He saved every dollar he could, built up a business model for a Napa Valley studio and even sketched out plans for a "personal paparazzo" service to shoot candid images of wine country tourists as they enjoyed the local sights.
When he arrived in Napa County, the lease on his new apartment would not begin until Nov. 1, so Baum made plans to spend a few days at a friend's home in St. Helena. Rising early on Halloween morning, he stepped outside and prepared to walk his dog down Stockton Street and around town – only to find his truck missing.
The van, a Volkswagen attached to a trailer, family keepsakes, and $40,000 in cameras, lenses and printers – all had been stolen during the night.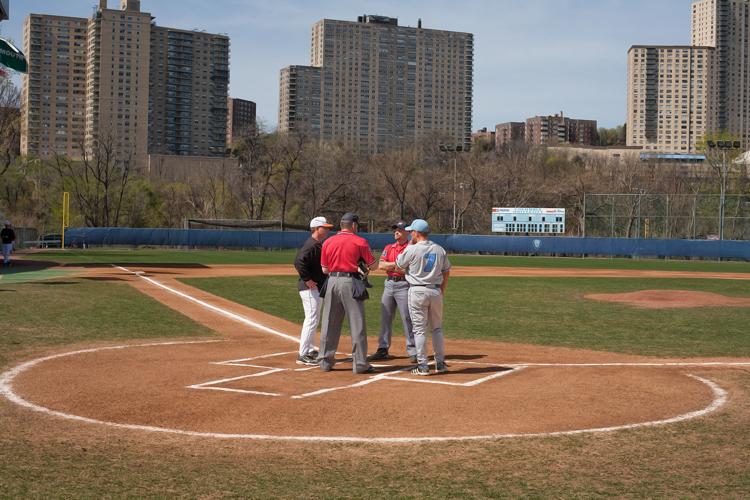 "It was unfathomable; I'd worked so hard and I'd finally gotten here, and it was all yanked out from under me," he recalled of that day. "… I lost 10 years of irreplaceable handmade books and portfolios. There were thousands of man-hours in those things."
There was little to do but return to Brooklyn, where "I went home and lived on my sister's floor in her little house," Baum remembered. "For a month, I couldn't really get out of bed; thankfully I had my dog to force me to. I was really flattened in a profound way for six weeks, but slowly, I started to take care of things. I needed to."
If Baum was not starting again from zero, he nonetheless had to climb out of a sizeable hole.
St. Helena Police received a report of the theft at 6:35 a.m. that morning and released a photo of the Penske rental truck and the attacked Volkswagen along with the license plate numbers, the Register reported at the time. But Baum's belongings and car were never found, only the empty trailer and the truck, which turned up weeks later in Richmond filled with trash. An insurance claim with nearly 600 line items returned him only about 20 cents on the dollar, he said.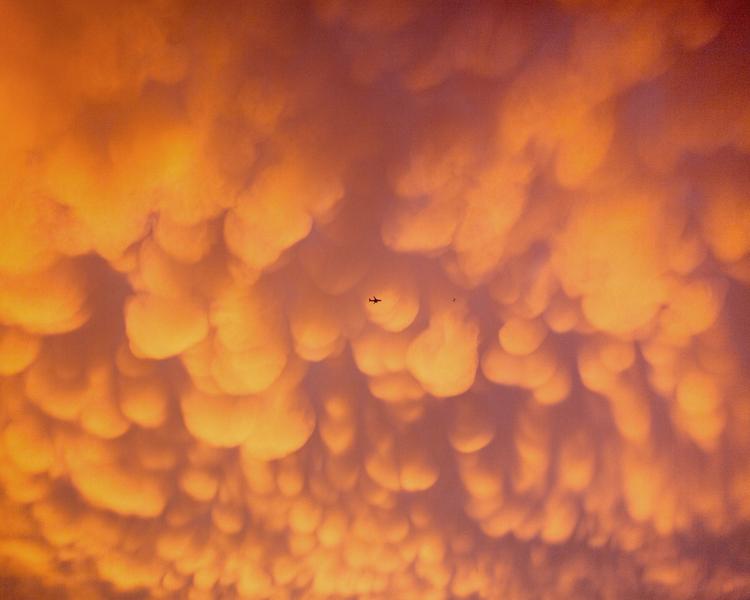 Despite the losses, Baum slowly began gathering resources to complete the move west that a thief had aborted, helped in large part by a GoFundMe account his sister opened on his behalf that he said attracted nearly 300 donors, including friends and former students.
"After a couple of months I started to think about what to do next," said Baum. "I had no equipment, not enough money, but I knew I had a chunk of cash from the insurance company and GoFundMe. I said to myself, 'I'm gonna go back out there; this was my plan and I'll figure it out.' Slowly, I acquired the equipment I needed."
"Anything can happen at any time," he said. "This really pushed me to do the things that I wanted to do, and stop procrastinating and sweating the details and just push on."
The following March, he again headed west, this time with only a car, a half-dozen packing boxes and a new camera kit. In the 13 months since, Baum has worked to get quickly back on his feet. Shortly after his arrival Upvalley, a Craigslist post led him to a building owner – himself an artist – who gave the photographer a lease on an old art studio on Highway 29 north of St. Helena just 15 minutes into their meeting. The studio now houses Wandering Eye, a base for his work in photo printing, education and post-production.
Bumpy though his path to Napa County has been, Baum appeared thankful for the new perspective, and friendships, gained along the way.
"It shifted my attachment to things," he said of his experiences through the past 18 months. "I learned that I'm much stronger than I thought, and I can rebound from something as life-altering as what happened. I realized how many people care about me, far more than I ever thought.
"I certainly didn't expect to be starting over at the age of 44, but I'm putting one foot in front of the other now."