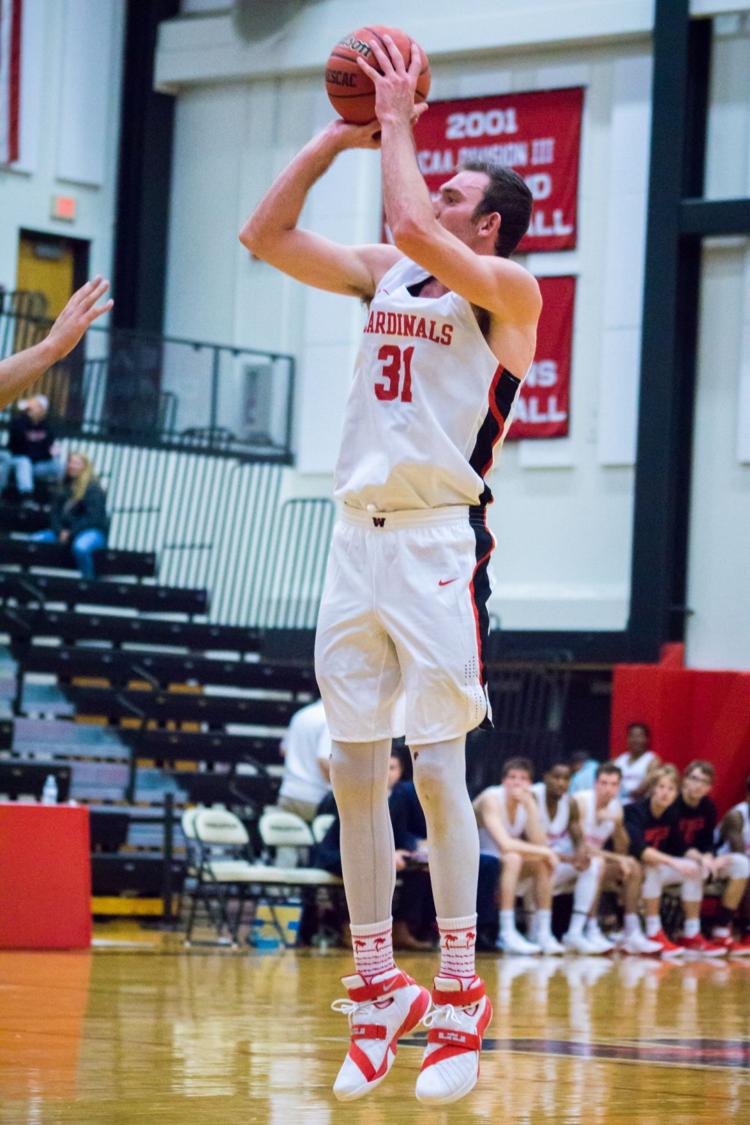 Nathan Krill does not want to look at the stat sheet. He is not interested in knowing how many points or rebounds he is averaging per game. He doesn't want to know what his shooting percentages are or how many minutes per game he is playing.
The only thing that Krill, a 6-foot-7, 210-pound forward for the Wesleyan University men's basketball team, is interested in is winning.
"In the past, I've definitely checked stats," he said. "My thing this year is that I'm not checking any stats. I've got one year to just win as many games as possible. That's how I've got to look at it."
Krill is a senior academically, a junior athletically, and will graduate in May of 2018 with a degree in sociology. He used a medical redshirt his first year, so he has another season of eligibility remaining at Wesleyan, a small, private NCAA Division III school in Middletown, Connecticut and a member of the New England Small College Athletic Conference.
He is not sure of his plans after the 2017-18 season. Wesleyan is off to an 8-0 start and continues its nonconference season Dec. 30 and 31 at the Springfield/Naismith Classic at Springfield College in Massachusetts.
Krill is a 2014 Justin-Siena High School graduate and is from St. Helena. He is in his second year as a starter for Wesleyan, which is No. 12 in the latest D3hoops.com men's Top 25. Wesleyan begins the conference season on Jan. 5 against Williams College (Williamstown, Mass).
"The conference is absolutely vicious. It's probably the toughest DIII conference in the country," he said last week. "It doesn't matter what your record is in this conference. It's how you play in those 40 minutes."
Krill is playing very well for Wesleyan, which began the season by winning the championship of the Herb Kenny Tip-Off Tournament in November.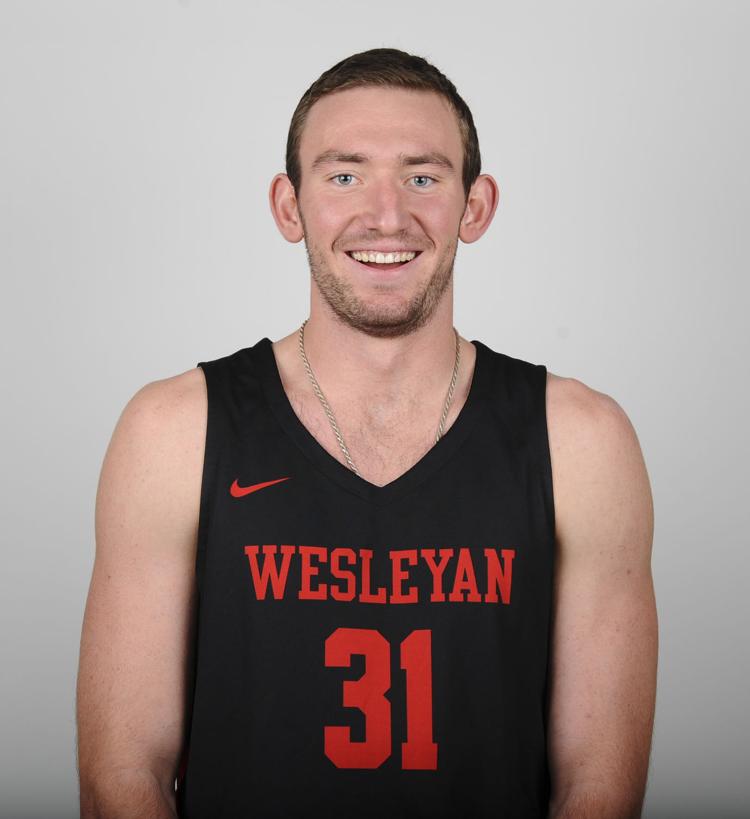 Krill was named the Most Valuable Player of the tournament after leading the host Cardinals to two wins in the season-opening event. He was also selected to the All-Tournament team.
He scored 11 points and had eight rebounds, three steals, two assists and a block in Wesleyan's 74-61 win over Anna Maria.
He scored 22 points on 9-of-14 shooting and had 16 rebounds, three steals, two assists and one block as Wesleyan beat Mitchell College, 107-64, in the championship game of the tournament.
"His work ethic has been so great," said head coach Joe Reilly, who is in his 10th season with the Cardinals. "He's playing at a high level. He's a starter, a high-minute guy and a go-to guy offensively, and he's really embracing that.
"He's really grown up. He has spent some time in the weight room since he's been here. He's a great leader. He's a great teammate and he's a great mentor to the younger players on the team.
"He has been one of the cornerstones for us, really reaching a new level here as a program and being able to compete on a national level. He is a Division I-level talent player right now. He is a versatile player."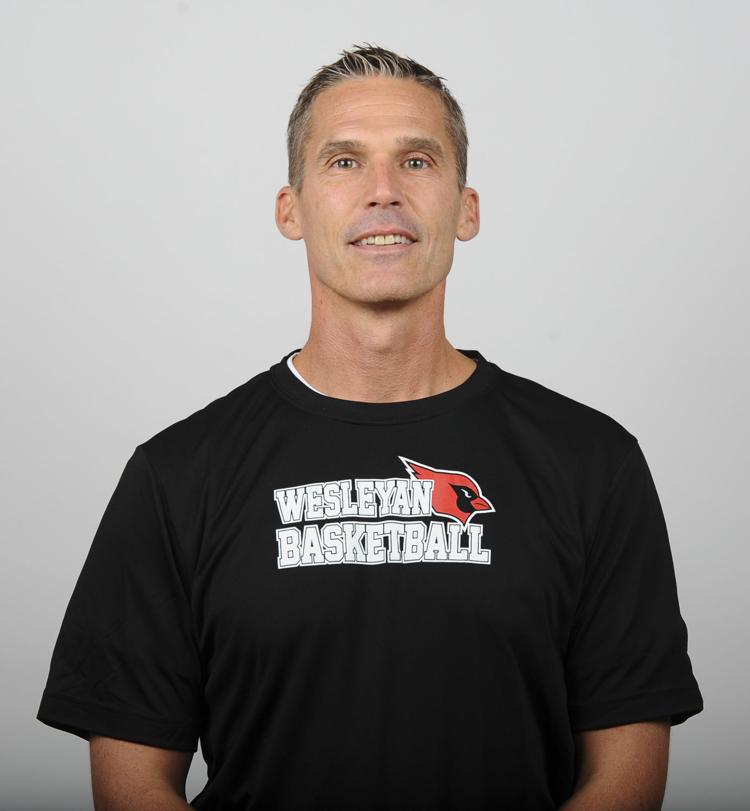 Krill is averaging 11 points on 43.8 percent shooting and 9.1 rebounds per game. He is playing 22.3 minutes per game and is also averaging 1.9 assists, 1.8 steals and 1.4 blocks per game. He is shooting 78.3 percent from the free-throw line and has made six 3-point baskets.
"He's great around the basket and we want him around the basket," said Reilly. "He can really handle it and pass and shoot. We want him to continue to use his versatility. He's very committed to being a great defensive player. He's not only helping us on the offensive end, he's helping us on the defensive end. He's really agile for his size."
Krill is able to take the ball and drive to the basket. He can push the ball up the court himself after getting the rebound. He is able to get out in transition.
"He can shoot 3's," said Reilly. "He can get out ahead of the break. He can lead the break. He's also a great shot blocker and forces a lot of steals."
The statistics, said Krill, do not tell the whole picture.
"You can look at all the numbers, but at the end of the day, you don't see all the sacrifices that people who are on the court are making," he said. "There is so much going on that doesn't get recorded – and that's what wins the games. It's those other factors that really make an elite team."
Background at Wesleyan
Krill had four points and five rebounds for Wesleyan in a loss to Union College, 89-83, in the first round of the 2017 NCAA Division III Championships on March 3 at the University of Rochester in New York.
He averaged 9.6 points and 6.2 rebounds in 21.4 minutes per game as a starter last year.
He averaged 7.4 points and 5.5 rebounds in 16.1 minutes per game during the 2015-16 season.
"I love where I am," he said. "The coaches and the players and the campus … I knew that I'd definitely be really happy out there.
"Four years later, looking back, I'm going to leave there with a great degree and from a great place. I've met a lot of great people. I definitely would do it over again for sure."
Krill is a team captain. "I've been so fortunate," he said. "I've been part of some great teams. Coach Reilly has put together just a winning culture. It's been so fun to be a part of.
"Part of the culture is he really just trusts us. Coach Reilly says to the players, 'You've got 40 minutes right now. This is up to you guys.' That freedom really relaxes me and really lets me be able to play the game that I want to play. I really appreciate that."
Justin-Siena years
Krill signed a national letter of intent with Wesleyan during his senior year at Justin-Siena.
Krill, a captain for the Braves, averaged 16.8 points, 11.8 rebounds, 2.3 assists and 1.1 steals per game his final year. He scored 20 or more points in four games for Justin-Siena.
He was named MVP and selected to the All-Tournament team at the Winter Wolf Classic at American Canyon High School.
He scored 50 points and had 45 rebounds during the Davis Tournament.
He played on two AAU tournament travel teams, 707's Finest and Lakeshow.
Winter Break
Krill has had a long winter break from Wesleyan and joined his family for a trip to Maui, Hawaii earlier in the month. He stayed in shape by doing beach workouts, which includes sprints and jumping, and also gym work, with lifting weights and time on the treadmill.
"This is like the longest break we've actually had," said Krill, who was away from campus for about two weeks. "You've got to stay in shape."
For Krill, it was a break from the daily routine, of practice, film study and the training room.
"You're on the grind for those first few months. It's the mental rest, too."
With Krill being back in Middletown now, the Wesleyan team will visit the Naismith Memorial Basketball Hall of Fame, located in Springfield, Massachusetts, this week. The Hall of Fame is home to more than 300 inductees and more than 40,000 square feet of basketball history, according to its website, www.hoophall.com.