As new calendars get pinned to walls and we adapt to using "18" in every date entry in our lives, it's time to take a brief look back at the year that was. It's an important practice for the sake of understanding where we are today and how we got here.
For St. Helena sports, there were as many highlights as there were lowlights. Long-tenured coaches stepped down; local teams made historic championship runs; others took a step back.
Of course, no story was more enthralling than the one that impacted all our lives as destructive fires ripped through the hillsides around us, torching the homes of our neighbors and bringing our day-to-day to a hellish standstill.
So, in no particular order, here are the top 10 stories of 2017, voted on by the one-man St. Helena Star sports staff.
Wildfires shut down local sports
Undoubtedly, the biggest story of 2017 was the hellish wildfire season that surrounded the Napa Valley in flames. Regular life was brought to a complete standstill for multiple weeks in October, and naturally that meant sports were stalled as well.
Air quality was extremely hazardous, forcing residents to take shelter inside until the fires were put out. That made practicing unsafe and outdoor athletic competition impossible. At the prep level, multiple games were canceled for Saints football, volleyball, soccer and cross country. Some of those cancellations, for football in particular, heavily impacted the overall success of the team as they lost two pivotal games from their schedule.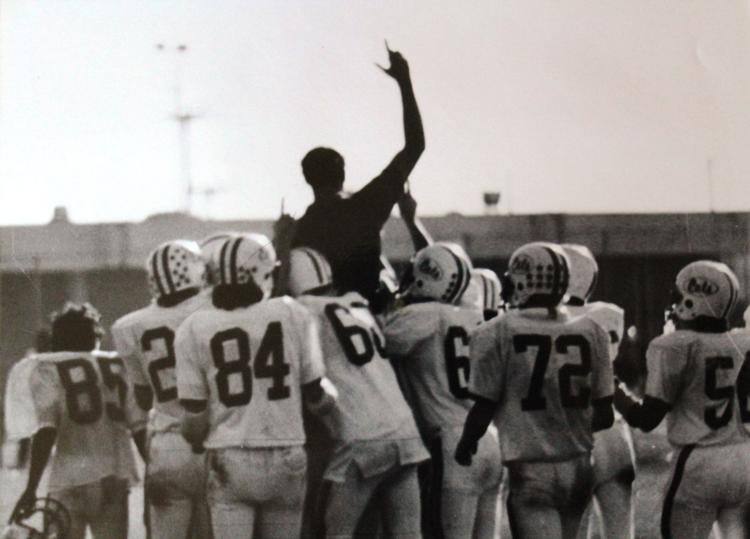 Revered Jim Hunt dies
In late June, Jim Hunt, a beloved member of the Upvalley community, died at 72. Hunt graduated from St. Helena High in 1962 and was an exceptional football, basketball and baseball player. He went to play quarterback and defensive back at UC Berkeley.
After college, Hunt became a teacher in Massachusetts before returning to the Napa Valley. He taught at Justin-Siena, Calistoga Junior-Senior High School and Rancho Cotate High in Rohnert Park.
In Calistoga, Hunt earned the adoration and respect of the community as the Wildcats' football coach from 1978-84. He won the North Central League II and North Coast Section Class B championships in 1978 behind a perfect 9-0 season. He also led the legendary "Dirty Dozen" in 1984.
In retirement, Hunt helped form the St. Helena High Athletic Hall of Fame, and was described as an "irreplaceable" part of it by friend and HOF treasurer Mike Werle.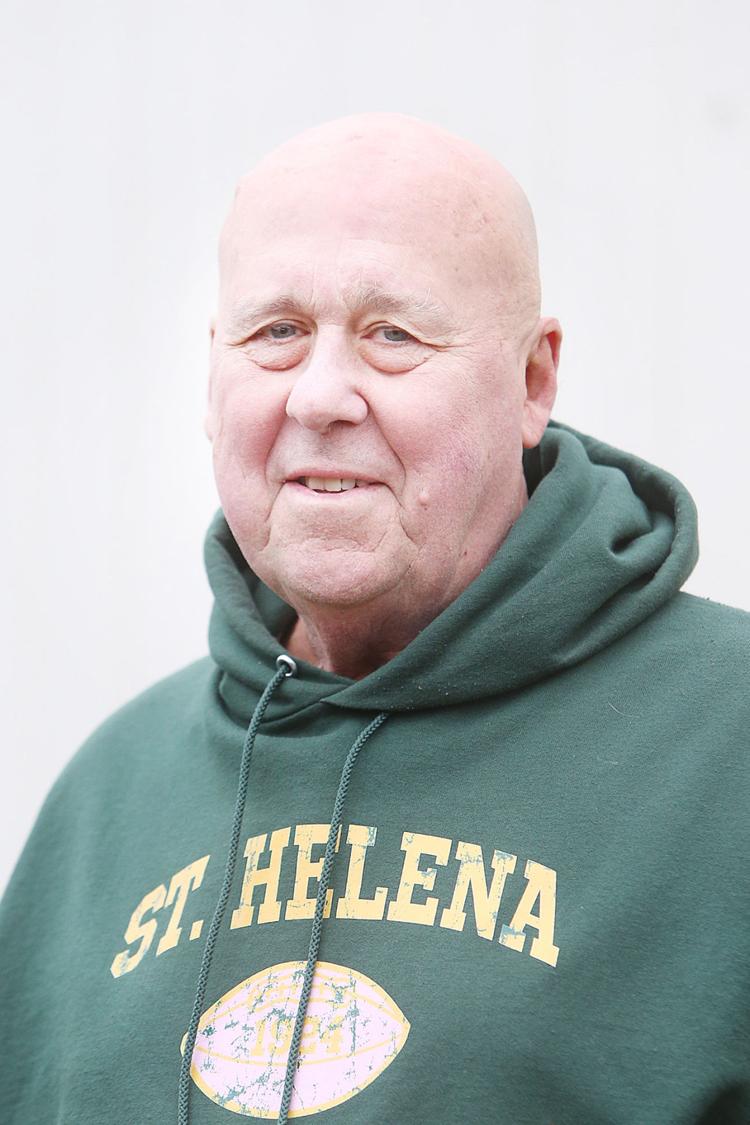 Hunt was also a columnist for the St. Helena Star, penning the popular "On This Date Plus" series, which took a look back at historic moments in St. Helena sports history.
Saints football, volleyball falter
The St. Helena High varsity football team missed out on the playoffs for the first time since 2009, finishing the fire-shortened season on a four-game losing streak, and a 3-5 record. Despite a moratorium on the North Coast Section's "even-record rule" that would have allowed the Saints to apply for the postseason – and likely get in – coach Brandon Farrell elected not to on account of an injury-riddled roster that limped to the finish line.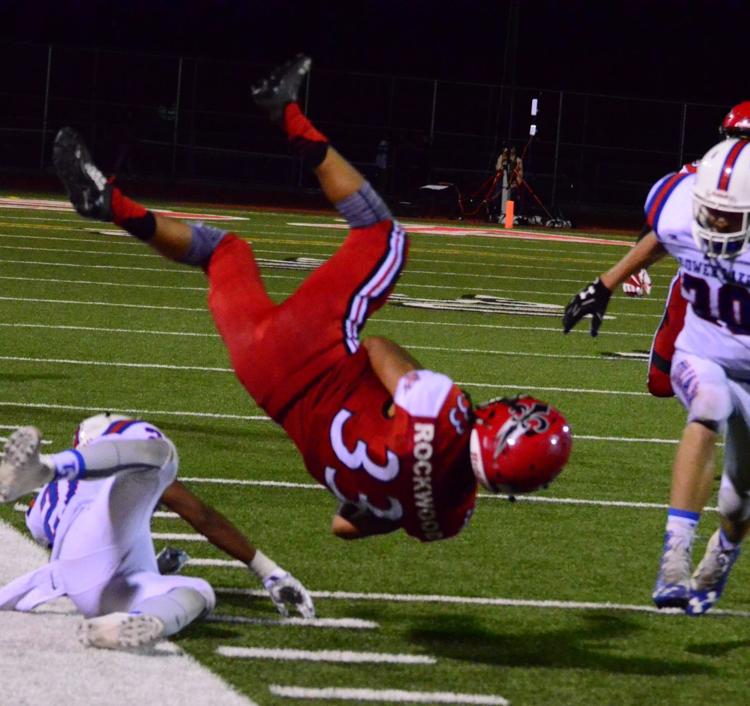 It may be a one-off year, though, with the JV team winning a North Central League I title behind a perfect 6-0 league campaign. They were 7-0 overall under coach Ian MacMillan.
The Saints volleyball team was the other local contender to take a step back, going 2-14 under first-year coach Lauren Dickson. It was the first time since 2005 that St. Helena had failed to qualify for the playoffs.
Like the football team, the volleyball squad was suffocated by injuries throughout the season, and was short on experienced returners. The bright spot was senior Lindsay Martin, who received All-Napa County Player of the Year finalist honors for the second straight season.
Historic championship for Carpy Gang
St. Helena's varsity youth football team went a perfect 11-0 this year, becoming the first team in Carpy Gang's 81 years of existence to win 11 games and as well as a league championship by playing in an actual championship game. They defeated North Division champion West Shore (from Clear Lake) 18-0 in the finale.
It was the Gang's second consecutive Mendo-Lake Empire Junior Football League since joining the league last year. The varsity team won the 2016 title after Kelseyville forfeited the championship game.
Best season in PUC history
Pacific Union College went from being a doormat to a contender under head coach Greg Rahn, who led the Pioneers men's basketball team to a California Pacific Conference championship in just his third year at the helm. PUC dethroned five-time defending champs Cal State Maritime on a buzzer-beater by Rae Hubbard in the CalPac championship.
With the win, they earned the program's first bid for the NAIA Tournament and faced top-seeded Cornerstone in the first round. To add to the lore of the historic year, PUC actually opened a 26-point lead over the national powerhouse but squandered the upset opportunity in the second half.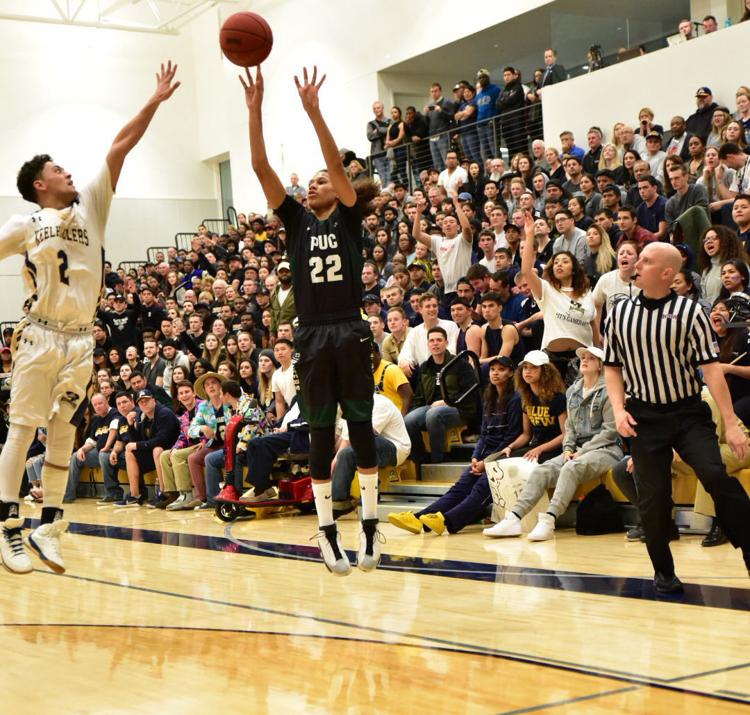 Still, the 18 wins, the conference title and an appearance in the NAIA championship event were enough to change the narrative around the program for good.
Saints continue dominance in the pool
The Saints boys swimming team went undefeated in league this season, which became a vital accomplishment by the end of the Coastal Mountain Conference championships. The eight points awarded by a perfect league campaign helped them to score 10 aggregated points and tie Technology for a share of the crown despite finishing second in the pool that day.
The girls, on the other hand, won their third CMC championship outright, beating Fort Bragg at CMCs as well as going undefeated in their league schedule.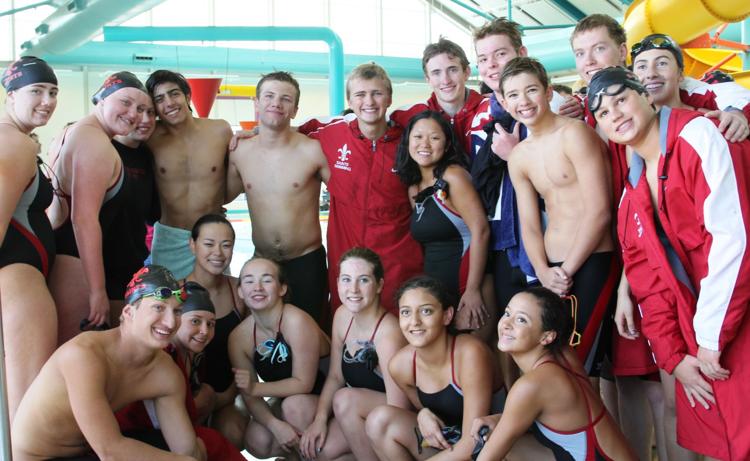 "A lot of us have been swimming for years on end, and this has been our childhood and definitely a significant part our lives," said Saints senior Maddie Wagner after the win. "It's so gratifying to win league and go undefeated … and just have that validation that all our hard work has really paid off."
Rejuvenating Saints basketball
St. Helena had been struggling to find stable ground in boys basketball since 2012, which was the last time the Saints reached the NCS playoffs until this year when they finished 14-14 overall, with eight more wins than 2016.
Despite a first-round rout at Bentley of Lafayette in the section playoffs, the true highlight came in the NCL I playoffs the week before, upsetting top-seeded Kelseyville before falling just shy of a championship upset of perennial power Cloverdale.
As of print deadlines Wednesday morning, they are off to a 6-5 start in the 2017-18 season.
Martin receives Napa Valley Register awards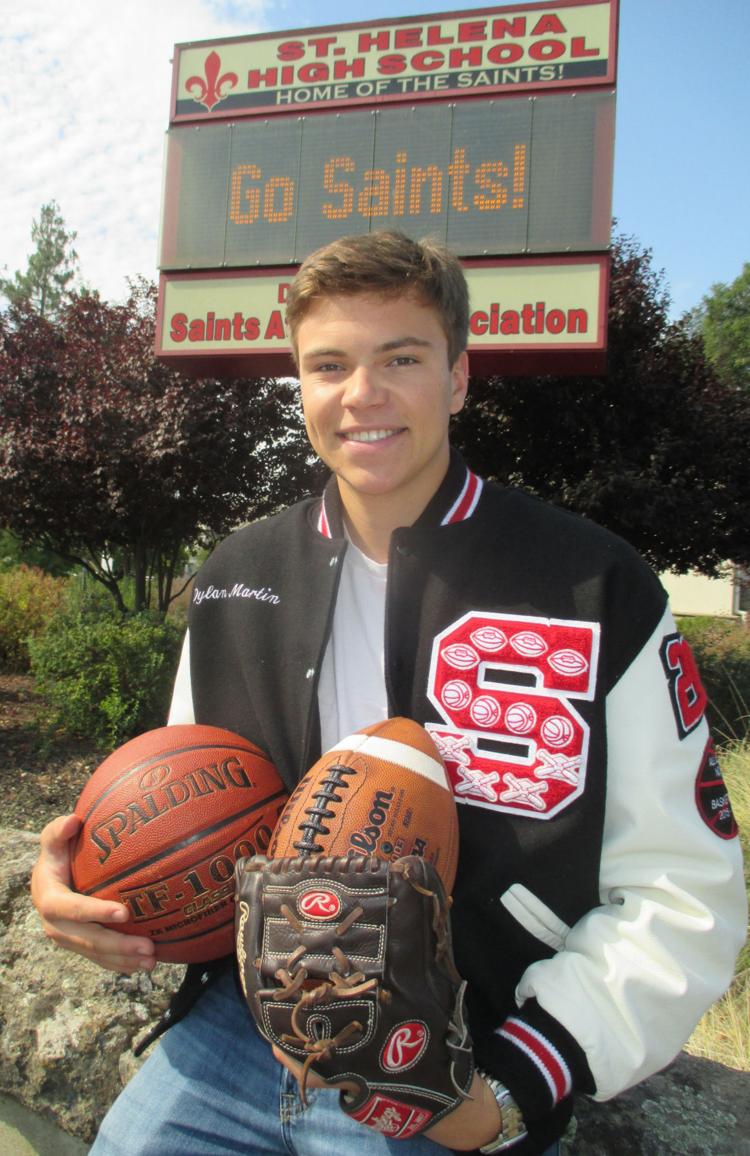 Dylan Martin, a three-sport standout in football, basketball and baseball, was recognized twice by the Napa Valley Register. He earned All-Napa County Basketball Player of the Year and, even better, was named the Register's Male Athlete of the Year for 2016-17.
Senior Niko Lopez was an Athlete of the Year finalist.
Martin led the Saints football team to the playoffs for his second year as the starting QB, throwing for 1,333 yards and tossed nine touchdowns and eight interceptions. In basketball, he led the county in scoring, averaging 17.3 points per game and 19.6 in league play. He scored over 30 twice and over 25 points on five separate occasions. His baseball season was limited due to a wrist injury.
Longtime coaches leave Saints athletics
St. Helena High said "goodbye" to a number of longtime coaches in 2017. The most notable departure was Benny Rabanal, who had led the volleyball team for 16 years and been a part of the program since 1987.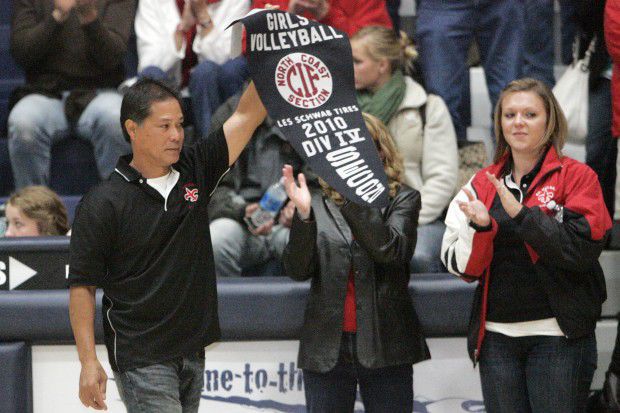 Ouvidio Gomes stepped down from the girls basketball team but came back to the athletic department shortly after, joining Dickson, Rabanal's replacement, as an assistant coach. Kate Shipp-Roberts, who coached the JV team last year, was promoted to varsity coach.
Milton Gallegos had been with the Saints soccer program since 2000, but resigned from the boys helm and gave the reins to his brother, Ozzie Gallegos.
Marc Luelsdorf, coach of the girls soccer team for six successful seasons, passed the torch to Tash Bunge.
Sanchez brothers run the same Badwater
St. Helena's Federico and Juan Sanchez made history this year as the first brothers to run the grueling STYR Labs Badwater 135 ultramarathon in the same year.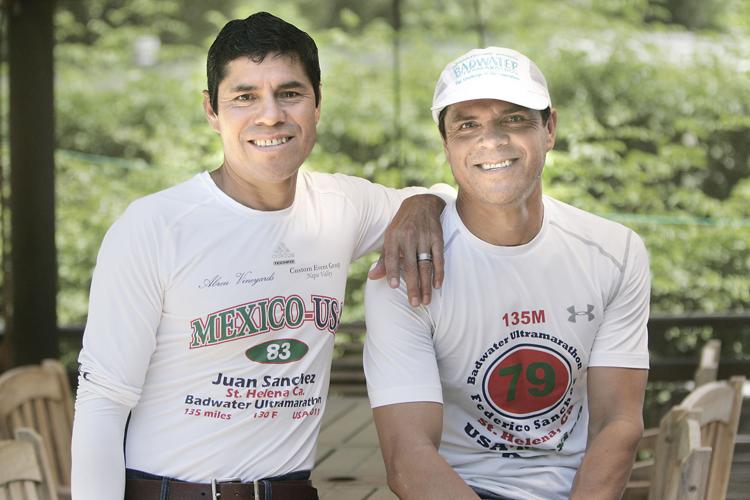 The unique event, dubbed "The World's Toughest Footrace" by National Geographic, is 135 miles long and begins in Death Valley, 279 feet below sea level, and ends at an elevation of 8,360 feet at Whitney Portal, the trailhead for Mount Whitney. It covers three mountain ranges with a cumulative vertical ascent of 14,600 feet and 6,100 feet of cumulative descent. Temperatures can reach as high as 130 degrees.
Juan was able to complete the race despite a three-year absence. Federico was forced to withdraw because of an injury.