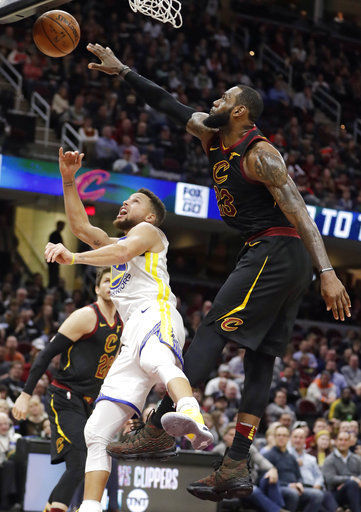 Editor's note: Kyle Mangelson, 14, is a freshman at St. Helena High School and a diehard basketball fan. His love for the NBA sparked an idea to create an Instagram account, @the.hoops.wire, which features original content and has gained more than 8,000 followers in less than a year. "The Hoops Wire" will feature his commentary on the Warriors and the NBA, as a whole, as the season takes shape in the new year.
The full rosters for the 2018 NBA All-Star Game in Los Angeles have finally been locked into place.
Karl-Anthony Towns, Victor Oladipo and Kristaps Porzingis are among the first-time NBA All-Stars as reserves.
This season, the NBA decided to shake things up for the All-Star game, changing the format on how teams are created. The player with the most votes from each conference will be the team captains. The remaining selections will be drafted by the captains, which unfortunately won't be televised, to create the final team roster that will be played during the All-Star Game. Here is the full list for both conferences: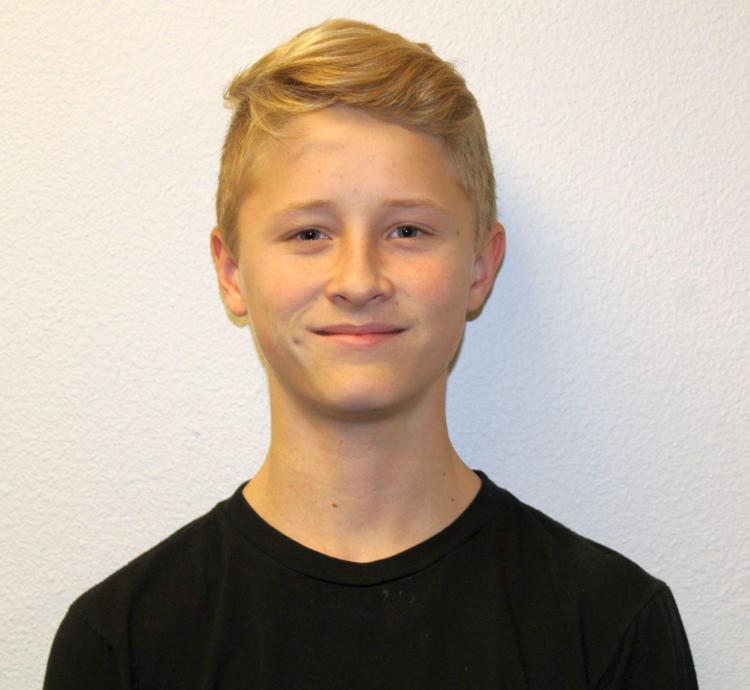 Western Conference All-Stars
Starter: Stephen Curry, guard, Golden State Warriors (Captain)
Starter: James Harden, guard, Houston Rockets
Starter: Kevin Durant, forward, Golden State Warriors
Starter: Anthony Davis, forward/center, New Orleans Pelicans
Starter: DeMarcus Cousins, center, New Orleans Pelicans
Reserve: Damian Lillard, guard, Portland Trail Blazers
Reserve: Klay Thompson, guard, Golden State Warriors
Reserve: Jimmy Butler, guard, Minnesota Timberwolves
Reserve: Russell Westbrook, guard, Oklahoma City Thunder
Reserve: LaMarcus Aldridge, forward, San Antonio Spurs
Reserve: Draymond Green, forward, Golden State Warriors
Reserve: Karl-Anthony Towns, center, Minnesota Timberwolves
Eastern Conference All-Stars
Starter: Kyrie Irving, guard, Boston Celtics
Starter: DeMar DeRozan, guard, Toronto Raptors
Starter: LeBron James, forward, Cleveland Cavaliers (Captain)
Starter: Giannis Antetokounmpo, forward, Milwaukee Bucks
Starter: Joel Embiid, center, Philadelphia 76ers
Reserve: Kyle Lowry, guard, Toronto Raptors
Reserve: Bradley Beal, guard, Washington Wizards
Reserve: John Wall, guard, Washington Wizards
Reserve: Victor Oladipo, guard, Indiana Pacers
Reserve: Kevin Love, forward, Cleveland Cavaliers
Reserve: Kristaps Porzingis, forward, New York Knicks
Reserve: Al Horford, center, Boston Celtics
Chris Paul, point guard for the Houston Rockets, made his return to Los Angeles last Monday, Jan. 15, after six long seasons as a Los Angeles Clipper.
The game, a 113-102 Clippers win, got chippy very quickly, with words constantly exchanged and technical fouls being issued left and right.
Paul and ex-teammate Blake Griffin had a few hard fouls on each other, and Griffin even got in the face of Rockets head coach Mike D'Antoni, pulling his tie (not completely off, though). D'Antoni was asked what he and Griffin said to each another.
"You mean after he hit me? Just that I didn't appreciate him. But other than that, it's good," D'Antoni told the New York Times.
This madness was apparently more than just the game, as ESPN insider Adrian Wojnarowski reported that, prior to the Rockets-Clippers game, five Rockets players tried to force their way into the Clippers' locker room to confront them. They got there through a hallway which only Paul knew about because, of course, he played in the exact arena for so long.
Multiple reports have reported that Walker has been put on the trade block by the Charlotte Hornets. Walker has been a Hornet for the length of his seven-year career, and it just hasn't worked out.
Charlotte's roster consists of lottery pick after lottery pick, bust after bust, and Walker seemed to really be their only bright side. Hornets fans have been waiting a long while to see the Hornets finally make a move with Walker, and they should be glad to see that Michael Jordan, Hornets owner and NBA legend, and the front office have finally gone in a different direction.