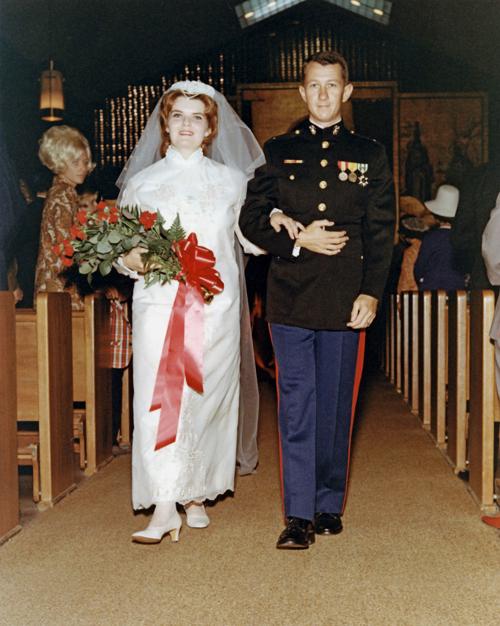 You have free articles remaining.
Cherished friends and family members joined Don and Lynne Baker in a joyous celebration of their 50th anniversary at Sciandri Family Vineyards. The couple married at St. Philomene Catholic Church in Sacramento in September 1969 upon Don's return from service in Vietnam as a Marine Corps officer. They established their first home in Oceanside, CA where Don was assigned to Marine Corps Base Camp Pendleton. Upon return to civilian life, Don worked for the Weyerhauser Company in Klamath Falls, OR and Lynne practiced there as a nurse. They considered the possibility of one day retiring in the Napa Valley and "making a little wine." However, in 1978 they decided, "Why wait?" and two years later Don added a degree in viticulture and enology from the University of California, Davis, to his forestry degree from the University of Montana, Missoula, MT. Lynne completed her graduate degree at St. Mary's College, Moraga, CA, worked for several decades with Kaiser Permanente and, though retired from nursing, continues to teach one semester each year for St. Mary's. They live in the same home into which they moved in 1983 and where they raised their five wonderful children. Their children are Craig Baker, Annmarie Baker, Maura Baker (Bryte Beevers), Cathleen Baker (Steph Rainaldi), Brendan Baker. Their grandchildren are Olivia Baker Halloran (7 yrs) and Tristan Beevers (1 year).
Be the first to know
Get local news delivered to your inbox!