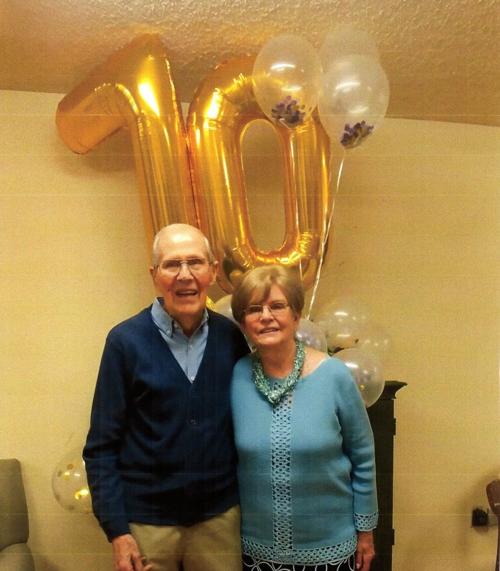 On April 6, family and friends gathered at the Meadows of Napa Valley to celebrate the 70th anniversary of Flo and Gordon Floyd.
The couple were married on April 9, 1949 in Alameda and have lived in Napa since 1961.
The couple's daughter Linda del Pilar, her fiance and grandchildren from Seattle, their son from Janesville, other family members from Colorado and Arizona, neighbors, longtime friends, church members and friends from the Meadows were in attendance.
At the event, del Pilar presented a video of the past 70 years of their lives together, and Pastor David Stoker of First Presbyterian Church helped the couple renew their vows. Congressman Mike Thompson sent a congressional recognition to the couple.
Friend of the couple, Elke Dafoe read a poem to the couple and offered up a toast. Guests enjoyed a beautiful champagne cake from Sweetie Pie's Bakery.