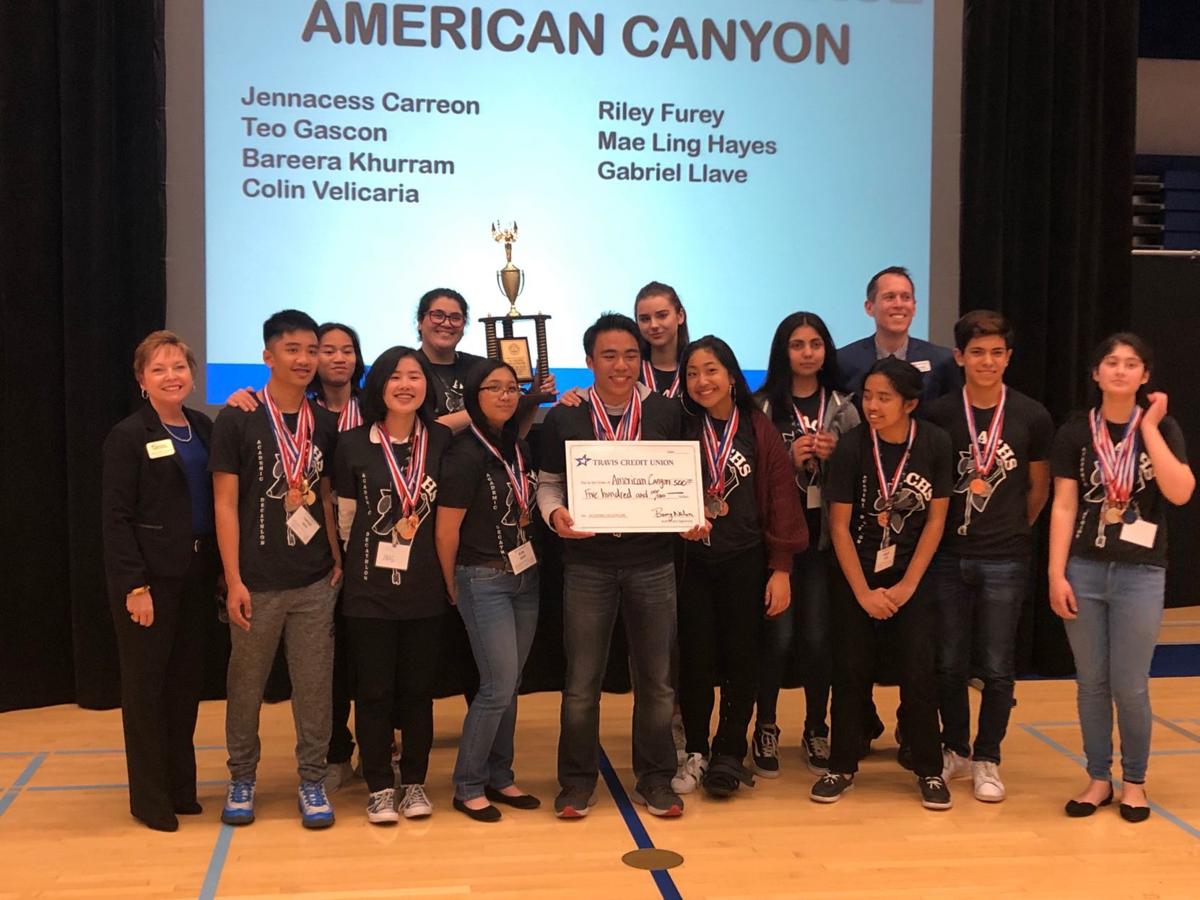 Students from American Canyon High School recently participated the North Bay Regional Academic Decathlon.
The school secured 30 individual subject medals, its largest amount for this portion ever. The team secured five medals under the overall top scoring decathletes for each category and grade level.
Awards were presented in these categories:
Honors (3.75 to 4.00 GPA)
You have free articles remaining.
Angelie Bautista
Kyla Cansino
Riley Furey
Gabriel Llave
Priya Sharma
Colin Velicaria
Scholastic (3.0 to 3.74 GPA)
Jennacess Carreon
Bareera Khurram
Heriberto Zavala
Varsity (0.00 to 2.99 GPA)