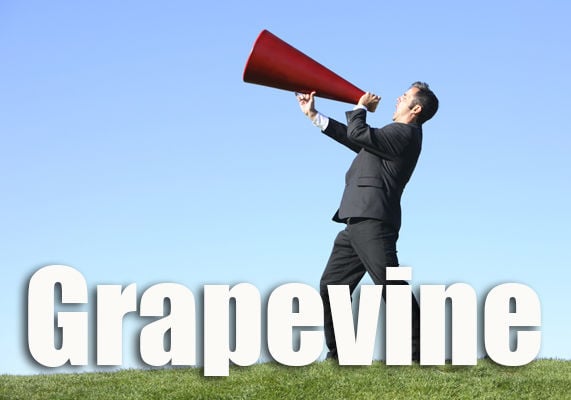 "We were on such a roll," said Leigh Krieger, president of Soroptimist (and owner of Minuteman Press in Napa), describing the year's events empowering women and girls.
"We had our mentoring program going with the Mariposa girls (and) awards banquets scheduled," before everything shut down because of the pandemic.
But Soroptimist International of Napa plowed on meeting on Zoom, and awards were given without an awards banquet, and $1,500 was given to CANV Food Bank with a challenge to match their donation in minimum $25 increments.
One of the most impactful awards Soroptimist gives out is the annual Live Your Dream Award which goes to women who are fighting hard to make a new life for themselves and their children by getting an education.
This year's first place award went to Katie Dalessi, a nursing student at Pacific Union College. She has overcome some tough health challenges that have sharpened her focus to be a great nurse, an empowered woman and a great example to her daughter. Katie received $2,000 and will receive additional support throughout the year from Soroptimist International of Napa.
The second place winner of the Live Your Dream Award went to Sarah Sculley who received $1,000. She is enrolled at Napa College working towards a degree in Liberal Arts with an emphasis in Education and is also determined to be a great role model for her daughter.
The third place winner for the Live Your Dream Award is Guadalupe Torres who is receiving $150 in gift cards.
The Violet Richardson Soroptimist Award honors teenage girls for their volunteer efforts. This year, Isabel Martin of New Tech High won the Violet Richardson award for starting "Schools for Climate Action."
She received $500, and $500 was awarded to Napa County Resource Conservation District on her behalf from Soroptimist. But Isabel not only won at the local level, but at the District III level of Soroptimist which provided her with another $500.
Also at the high school level, $1,000 scholarships were awarded in the third year of the "Future is You!" scholarship program to six graduating senior girls from the Napa Valley Unified District schools: Michaela Singh, Mariana Diaz, both residents of Napa; Marianne Goyma and Lorraine Sandoval of American Canyon; and Amy Alfaro Vega and Fernanda Aguilar also residents of Napa.
Soroptimist International of Napa is part of Soroptimist, a global volunteer organization that provides women and girls with access to the education and training they need to achieve economic empowerment. The Napa club is 81 years old and Soroptimist is almost 100 years old as a non-profit organization that began in the Bay Area in 1921.
Be the first to know
Get local news delivered to your inbox!