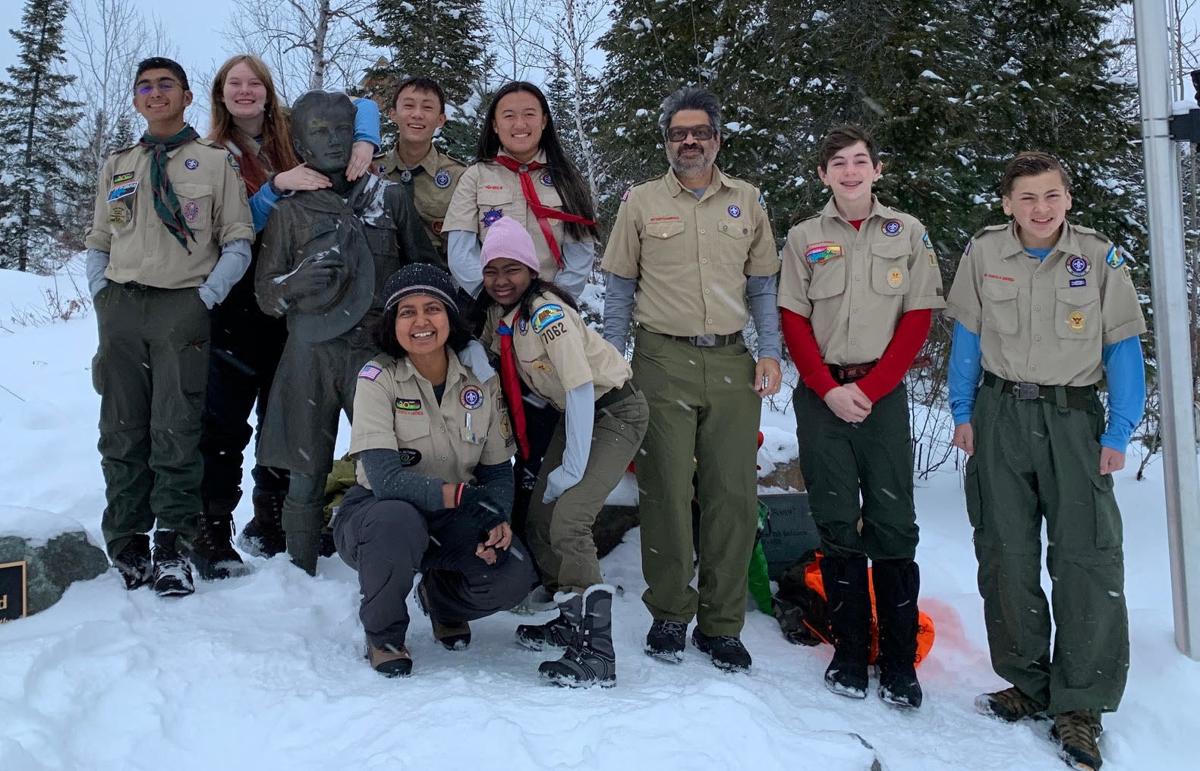 Nine scouts and leaders from American Canyon's local Scouts BSA troop just returned from participating in the Okpik winter camping program at Northern Tier High Adventure Base Camp, located 22 miles northeast of Ely, MN.
At this high adventure camp, the group skied, showshoed, tracked animals, ice fished and participated in winter games. The crew pulled their supplies by sled to a campsite at Boundary Waters Canoe Area Wilderness to camp overnight. Once there, they began building their own quinzee, which is a Native American shelter used by the Athapaskan Indians, by piling snow, packing it, then hollowing out the pile. A highly trained staff member, called an Interpreter, accompanies the crew on their trek.
You have free articles remaining.
Northern Tier is Boy Scouts of America's oldest national high adventure program, outfitting scouting groups for canoe trips since the summer of 1923. Northern Tier is the site of the Boy Scouts of America's National Cold Weather Camping Development Center. Okpik Cold Weather Camping, Northern Tier's winter offering, is the BSA's premier winter camping program. At Okpik, Scouts experience a true northwoods winter; learning how to thrive in subzero temperatures.
Lead adult adviser Kavitha Sankar said, "We had a great time despite subzero temperatures. There were so many different aspects that were firsts for all of us — building and sleeping in our snow shelter, ice-fishing (though we did not catch anything), playing broomball and competing against other crews from all over the country. The trek was truly a wonderful, learning experience that the scouts will remember for a long time."
Troop 62 meets Tuesday evenings at the American Canyon Boys & Girls Club, 60 Benton Way from 6:30 to 8 p.m. Anyone interested in Scouting is welcome to attend. With Boy Scouts of America opening the program for girls in 2019, Troop 62 also has a Girl troop along with the existing Boy troop.