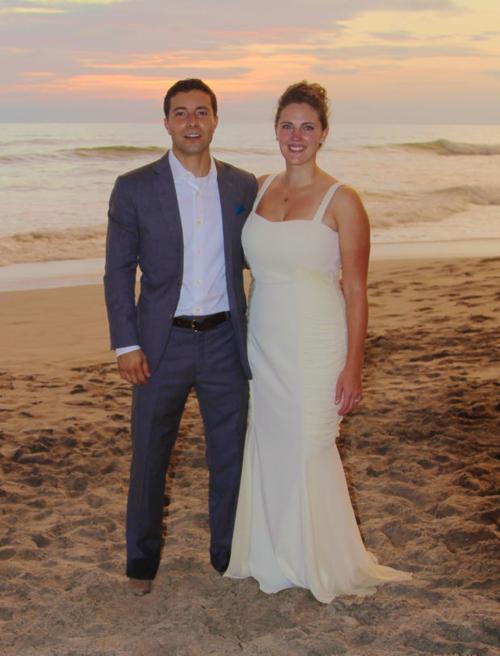 Jill Andres and Brook Silva-Braga were married on Nov. 12, 2014 in Santa Teresa, Costa Rica. Jill's sister and brother, Paige and Steve Andres, were her attendants while Brook's sister, Quinn Silva-Braga, was his. Jill and Brook spent their honeymoon in Beirut, Jerusalem and Istanbul.
Jill is the daughter of Jan and Tom Andres of Napa. She graduated from Justin-Siena High School in 2000, from UC Santa Barbara in 2004 and received an MBA from Columbia University in 2011. Jill works at CEB as a director of advisory services.
Brook is the son of Nancy Silva and John Braga of Portsmouth, Rhode Island. He graduated from Portsmouth High School in 1997, received a degree in journalism from New York University in 2001 and works as a filmmaker and journalist.
Jill and Brook have co-authored a soon-to-be published book on the adventures of dating. They currently reside in Washington, D.C.