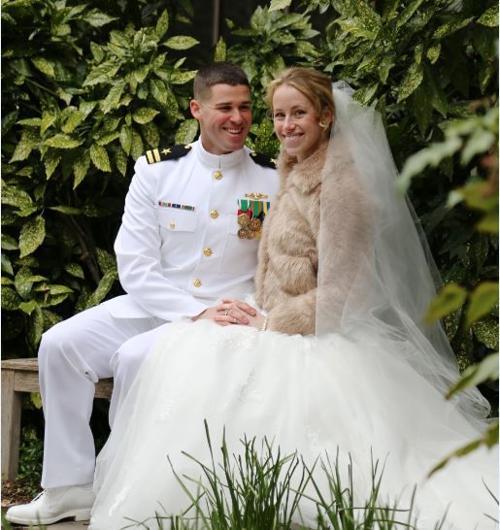 Napa native Dante Ross married Reno, Nev. native Delaney Chambers in Napa on April 14, 2018. She is the daughter of Jessie and Dr. Joseph Chambers of Reno, and he is the son of Gloria and Don Ross of Napa.
Juliet Carlisle attended the Bride as her Maid of Honor, and Chris Ellicock served as the Best Man.
You have free articles remaining.
The groom graduated from Vintage High School in Napa in 2006 and received a BS from The Johns Hopkins University in 2010. He then joined the U.S. Navy and continues to serve as a submarine officer.
The bride graduated from Reno High School in 2008, Durham University with a BA in 2012, and American University in 2013. She has since been working as a journalist, and now is the Director of Content Programming at National Geographic.
After a honeymoon in Fiji, the couple will return to their home in Washington, D.C. and their two German Shepherds, Bourbon and Gunnar.