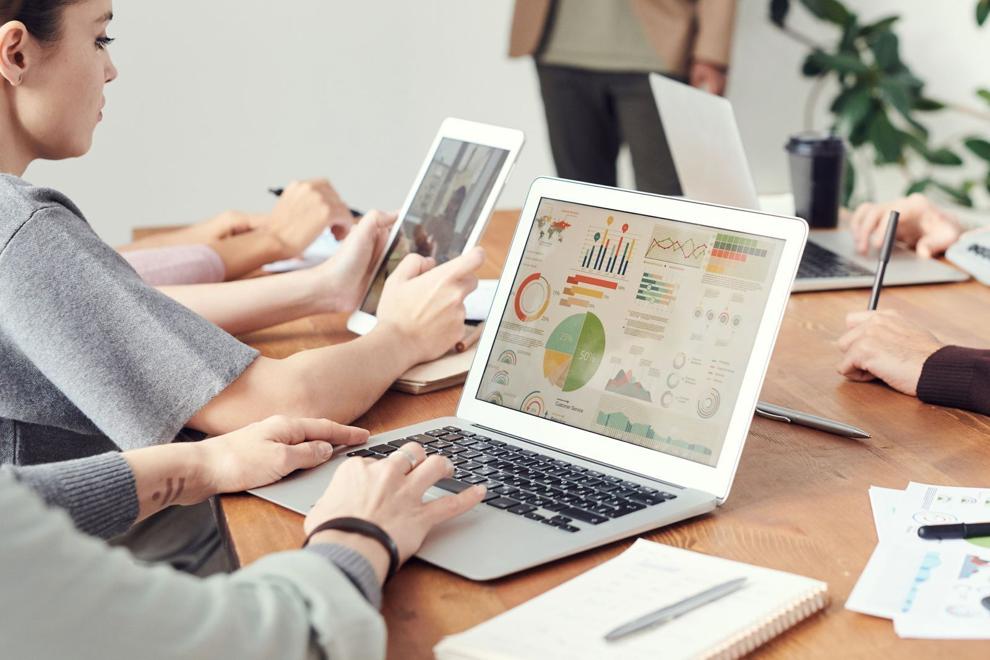 MKR is a native ERC-20 token for the Maker Protocol, the decentralized finance project. The Multi-Collateral Dai (MCD) system tracks the USD price by letting users leverage their assets. Maker token holders can vote on Dai proposals and Maker Protocol development through their MKR tokens.
Need help figuring out where to start with Maker (MKR)? Keep on reading to learn more about this cryptocurrency.  
Maker Protocol (dApp) was created by many developers and is governed by MakerDAO, one of the largest decentralized applications.
MakerDAO is a decentralized autonomous organization (DAO) comprised of all MKR holders. Maker token holders can stake their MKRs to vote on Maker Protocol changes and ensure Dai's efficiency, transparency and stability.
A MKR shareholder has a voice in how the company runs, just like a stockholder in a traditional company. Maker was one of the first DeFi projects to succeed, proving that decentralized governance can work.
What is Maker's working principle?
Maker Vaults are smart contracts that generate Dai using Maker Protocol. You can create contracts using a variety of web UIs and apps that serve as portals to access the network (like Oasis Borrow or Instadapp). The Dai and stability fee must be paid before the collateralized crypto can be retrieved.
Maker Protocol can also be governed with MKR tokens. Voting proposals are smart contracts that can be deployed from any Ethereum address. Ethereum addresses that receive the most approval votes in the form of MKR are granted administrative access to make the proposed changes.
How do Maker coins differ from each other?
Maker is a popular stablecoin that lets its community of MKR holders directly participate in its governance. The following types of proposals can be voted on with MKR tokens:
More Dai to be minted with collateralized assets
Cryptocurrency risk parameters changed
Maker ecosystems use Oracles to get real-time market data
MKR stakes determine each user's voting power
Maker's worth
Maker price is affected by many traditional factors, including project news, market sentiment, cryptocurrency exchange activity and the economy. MKR's price is also affected by market fluctuations, which result in minting and burning MKR, changing its supply and value.
What makes a Maker coin valuable?
MKR's value comes from its utility as a DeFi governance token – voting on how Dai is managed drives demand for MKR, influencing Maker's price. Although MKR tokens don't pay dividends, their value is expected to increase with Dai's success.
Do Maker (MKR) coins circulate?
Initially, MakerDAO launched with a supply of 1 million MKR tokens. With a market cap of over 2.1 billion USD, there are currently 902,000 MKR in circulation. Maker tokens vary in value depending on market conditions and prices. An intelligent Vault Maker contract may have to be liquidated if the cryptocurrency stored in the smart contract drops in value.
A new MKR token will be minted if Dai raised in the auctions insufficiently covers the vault's obligations. If more Dai is generated than necessary, it is used to buy back Maker tokens and burn them. MKR's total supply changes dynamically, affecting its price, whereas Dai remains fixed at USD 1.
Choosing Maker
A community of MKR holders runs the Maker project, one of the first to gain significant adoption in the DeFi industry. Maker lets users manage one of the largest stablecoins by market cap and incentivizes them to vote responsibly – the better the ecosystem is run, the more MKR will be burned.
Maker wants to increase adoption and decentralization. This promotion will expand Dai's use beyond DeFi to multiple industries and business products, such as charities, gaming, prediction markets and cross-border transactions for international trade. Maker is a rare project that combines real-world utility with innovation and growth potential.
---
Lee Enterprises newsroom and editorial were not involved in the creation of this content.