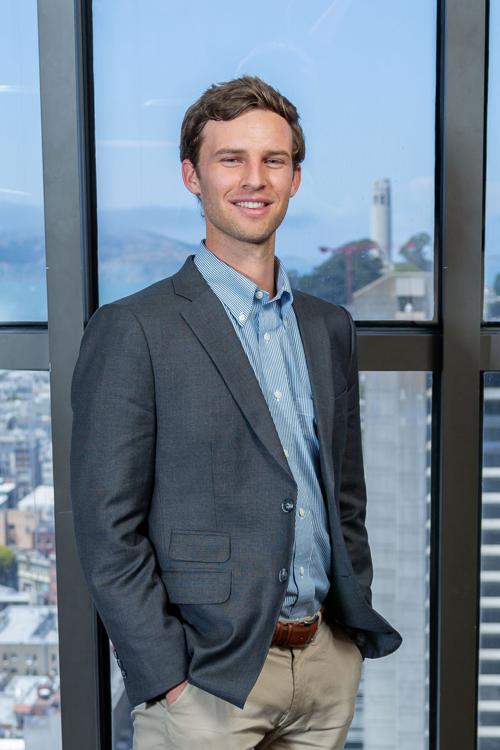 When asked what he finds most enjoyable about his career as a financial advisor, Grant C. Smith had a ready answer.
"I like to help people navigate their finances and really bridge the gap from building for retirement (to) spending in retirement," he said.
"I have a fascination with the big picture of how different aspects of your finances can contribute to your overall goals," said Smith, who works at Vintage Wealth Advisors in the Napa Valley.
"I find satisfaction in problem solving to increase the likelihood of reaching those goals."
1. What was your first job?
Basketball referee for Napa Parks & Rec.
Support local news coverage and the people who report it by subscribing to the Napa Valley Register. Special offer: $1 for your first 6 months!
2. What's the worst job you ever had?
Weed-whacking a chest-high field in the summer.
3. What job would you like to try/not try?
Try: Dog walker or brewmaster.
Not try: I once saw an article about a guy whose full-time job was watching paint dry under a microscope for quality control. I would not try that.
4. How did you get into the financial services industry?
I studied viticulture in college (at Oregon State) and realized I liked business aspects more, which coincided with an interest in currency markets during Brexit. I realized that opportunity was once in a lifetime and decided to pursue a more comprehensive path of finance and financial planning.
5. What is the biggest challenge your business or industry has faced?
The abrupt pivot to all virtual meetings during the pandemic and the lack of ability to meet with people.
6. What's a common misconception you get about being a financial advisor?
A misconception is that the goal is to pitch someone a stock (to buy).
The reality of it is that we're looking at your overall financial picture and how to best set you up for the future from a financial planning perspective.
7. If you could change one thing about the financial services industry what would it be?
I think we should be more willing to embrace paradigm shifts like direct indexing.
8. What's on your to-do list?
Pilot's license for fun, play Pebble Beach Golf Links, take my parents to dinner.
9. What's something people might be surprised to know about you?
I'm quickly becoming obsessed with Formula 1.
10. Who's your favorite driver?
I like Sergio Perez. He now races for Red Bull.
Catch up on Napa County's top news stories
Get unlimited digital access to the Napa Valley Register for just $3 for your first 3 months! Enjoy every article without restrictions and find tons of subscriber-only perks, such as access to our daily eEdition. Click here for details!