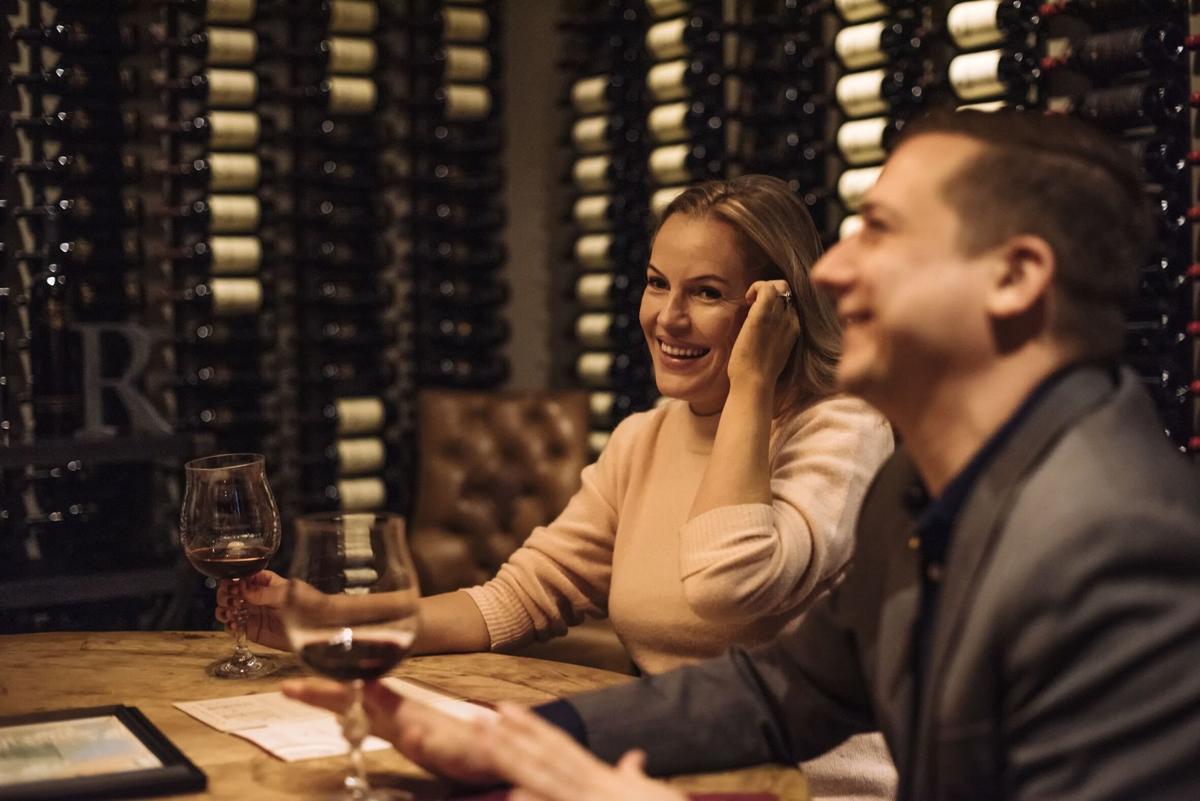 In the spring of 2011, "with only a hammer and a dream," Alli Parks transformed an itty-bitty 216-square-foot office suite into The Painted Lady Tanning & Spa.
Located in Saint Helena, the first Painted Lady contained only a desk, a Mystic Tan booth, and a couple of free restaurant benches that she found on the side of the road, recalled Parks.
Support local news coverage and the people who report it by subscribing to the Napa Valley Register. Special offer: $1 for your first 6 months!
These days Parks' business thrives at its "pink palace" at 1643 Jefferson Street.
The Painted Lady recently celebrated its 10–year anniversary.
1. What was your childhood ambition?
I could not remember, so I asked my mother. She said: "To have a perfect pink bedroom that you rarely left and your brother wasn't allowed into." After thinking about it a little longer, I recalled dreaming of a starring role in the water ski show at Marine World.
2. What was your first job?
My first job—if you could call it that—was "picking gaskets" for my mother's company, Lixit Corporation when I was 8. Back in the 90s, gaskets were punched (not all the way out) in long rubber strips, and I would sit in front of the TV, pick them out, and put them in boxes. I ended up using the leftover dots and strips for art projects in school.
3. How did you get into this business?
When I started out, I just had a Mystic Tan (spray tan booth) I bought on Craigslist for $1,600. I wanted a fun girly business of my own and figured I could pour juice (into a) machine and push a button. That is something I could manage to not mess up.
4. What is the biggest challenge your business has faced?
I know everyone has the same answer: Covid! It's incredibly frustrating to pay for business interruption insurance and have it not pay out when the government shuts your business.
5. What's new at The Painted Lady?
So much! I purchased the building in 2019 with an SBA 504 loan. We have recently added: Reiki energy healing, hair services, waxing, eyelash extensions, an infrared sauna big enough for three, and invested in a heated airbrush tanning machine! No more icy cold spray tans.
6. What's on your to-do list?
I am excited to be moving my home to Register Square in October, so getting my house ready to sell will consume my life until then. In regard to The Painted Lady I'm on a waiting list to get a Tesla Solar Roof (the solar panels that look like roof shingles), hoping I get chosen soon! I'm excited about it.
7. Who do you most admire in the business world?
That would by my mommy, Linda Parks. She started working at Lixit at age 21, bought the company in 1994, and turned it into a global brand with over 100 different products.
8. If you could change one thing about your business, what would it be?
It would be fantastic to have a parking lot. Parking is a struggle at The Painted Lady.
9. What's something people might be surprised to know about you?
I have a bionic jaw. I had a bilateral temporomandibular joint replacement in 2010 due to a rare arthritic condition that eroded the bone temporomandibular joints.
10. If you could be anywhere right now, where would you be?
Guzzling spicy margaritas at the Carneros Resort & Spa pool with some gal pals.
Catch up on Napa County's top news stories
Get unlimited digital access to the Napa Valley Register for just $3 for your first 3 months! Enjoy every article without restrictions and find tons of subscriber-only perks, such as access to our daily eEdition. Click here for details!