10 Questions: El Porteño Empanadas owner Joseph Ahearne said feeding folks "good food" is in his DNA.
10 Questions: New Kaiser primary care physician has a passion for LGBTQ and HIV care.
10 Questions: Chef Kelly discovered his passion for cooking at a very young age. 
10 Questions: You never know what's going to walk in the door at Lolo's Consignment of St. Helena. 
10 Questions: You could say Mike Noel is 'married' to the travel industry. 
10 Questions: Anne Siegel and her team at Olive and Poppy make all kinds of gifts and accessories using reclaimed barrel wood. 
10 Questions: Paul Perry would like to show YOU around Napa Valley. 
10 Questions: This Napa entrepreneur wants dogs to eat the very best. 
10 Questions: Meet Sarah Goff, a Napa-based healthy habits coach. What is that and how does it work? 
10 Questions: Joe Borreson of Dust Cloud Design runs a graphic design studio specializing in "bespoke" packaging and branding for wine, spirit…
10 Questions: Bertus van Zyl has been studying wine since he was in high school in South Africa. Today, he runs his own winery: Belong Wine Co.
10 Questions: Meet Carol Vo of Yountville's Lavender Nail Salon. She's been doing nails for 30 years. 
Realtor Ryan Nemeyer is getting ready to close on his biggest sale yet: a house listed for $8.5 million. 
Got hair? Brianne Rice has been making people, and their hair, look good for 20 years.
Anita Semple, of Napa's The Berkshire, explains why she loves caring for older people in this 10 Questions profile. 
Matthew McMann, owner/COO of Napa business It's Always Sunny Sorbet, runs a sweet business -- and one that's made with healthy ingredients. 
Megan Steffen of Untapped Media Inc. combines photography and marketing to tell stories for her clients.
Lieutenant Roger McCort wants Napans to know that the Salvation Army is much more than just thrift stores. 
Sheila Rockwood has created a small business that really cleans up: Napa Soap Company. 
Brittany Carducci says her indoor cycle studio encourages a team environment "where everyone can find a way to thrive."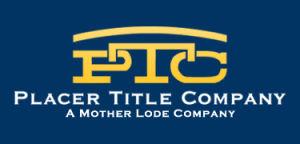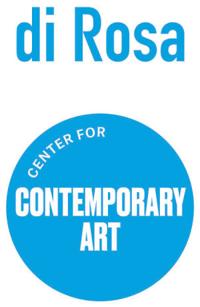 di Rosa Center for Contemporary Art
Leigh Krieger of Minuteman Press knows a thing or two about printing. 
Meet Megan Reeves, Napa photographer. How has the COVID-19 pandemic impacted her job? 
Julia DeNatale of the Napa Valley Community Foundation has made a personal commitment to a career in the nonprofit world.
Jill Andrews credits her love for horses for leading her to a career in the interior design industry.
Naomi Chamblin has what many would consider a "dream job." She owns three bookstores in Napa Valley. 
It's Kimberly Rose Chatman's job to know the south Napa Target inside and out. That's because she's the store manager. 
Land surveyor Mark says his job involves math, history, engineering, detective and archaeology work.