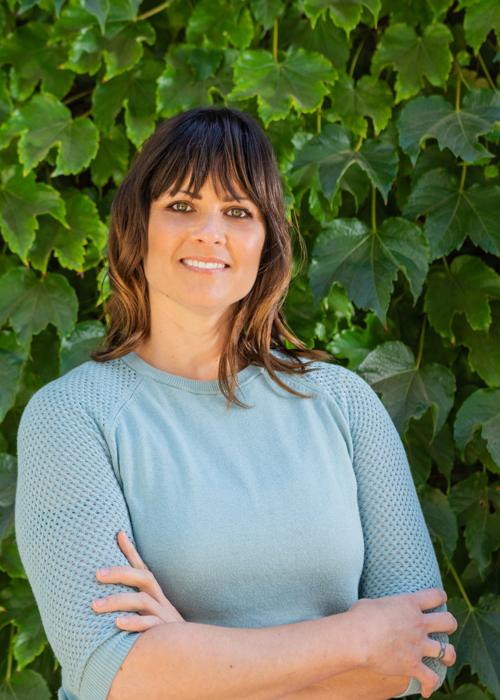 Jill Andrews entered the interior design industry after a career in equestrian show jumping.
"I've always loved fashion, garden design, and interior design," said Andrews. "I wanted to pursue a technical and artistic career (and) I found interior design to encompass both."
Andrews attended the Art Institute of California in Sacramento and San Francisco, graduating with a bachelor's of science in Interior Design.
Today, she is a principal interior designer and partner at Napa Design Partners.
1. Which three people would you most like to have dinner with?
2. What job would you like to try/not try?
Try: Musician and singer.
Not try: Software engineer.
3. What was your first job?
In Roseville, Calif. I was a busser at a restaurant at age 15. I've always enjoyed working hard and really enjoyed making my own income, even at a young age.
4. What's the worst job you ever had?
Cleaning horse paddocks in the summer in Granite Bay when I was a kid. It was hot, stinky, and dusty!
5. What is the biggest challenge your industry has faced?
Being a commercial interior designer in California, even in the 21st century, there still exists those who think we are not educated but are only "decorators."
Therefore, even with one or several college degrees, certifications, and thousands of hours of work experience, local officials still can be hesitant to except construction drawings with only an interior designer stamp on them. Under California legislation, Business and Professions Code 5800-5812 explain that a certified interior designer (CID) can legally submit construction drawings which are non-structural and non-seismic in nature to building departments for permit application.
6. What's on your to-do list?
Professionally, our architecture and interior design firm is currently submitting a proposal for our clients for the Napa County Airport Fixed Base Operator. We are excited for our clients to win the contract and become partners with the county for building the new airport.
Personally, I have many hobbies, including preparing my garden for this year's veggies and summer/fall flowers, and training for a local run.
7. Who do you most admire in the business world?
I admire hearing stories from clients, friends, and associates that they started their businesses from the ground up and were not handed a silver spoon. That's way more admirable than being given a business to maintain. Having nothing and no one to fall back on makes for a harder working businessperson, and in my opinion a humbler one.
8. What is one thing you hope to accomplish in your lifetime that you haven't yet?
I would like my firm's designs to be featured in Interior Design Magazine.
9. If you could change one thing about your business/industry, what would it be?
Being in profession of interior design and previously high-end show horses, I have often been surrounded by superficiality from other professionals. I don't feel the need to show off and prefer to let my previous work, word-of-mouth, and dedication to great service speak for itself. Of course, business owners need to be able to represent their businesses verbally in order to develop that initial client base. I appreciate the loyalty of our long-time clients and serve every project with great attentiveness.
10. What's something people might be surprised to know about you?
Maybe that I haven't traveled to Europe, or that I love cooking and gardening. I've learned a lot about growing vegetables and flowers from Europeans here in the U.S.
The business news you need
With a weekly newsletter looking back at local history.