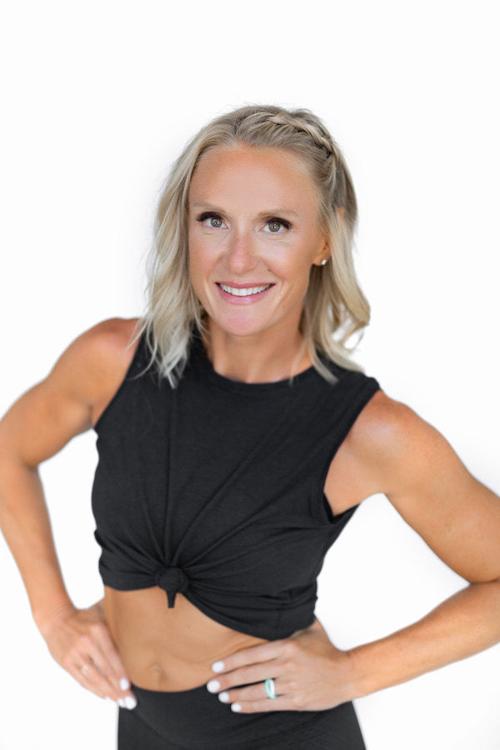 Born and raised in the Sierra Nevada, Brittany Carducci describes herself as "a small-town mountain girl with big ambitions."
Carducci grew up as an avid athlete, eventually going on to play collegiate basketball. She's also competed in adventure races, half marathons and crossfit competitions.
She took her first indoor cycling class in 2009 and instantly fell in love "with the intangible magic she felt in the room," said Carducci.
As the owner and founder of CYCLESOCIETY, an indoor cycling studio, Carducci said she's "thrilled to be sharing her passion and dream with all of the amazing riders that will come through the doors."
CYCLESOCIETY opened in downtown Napa in November 2019.
1. Which three people would you most like to have dinner with?
Jesus, Justin Bieber, John Muir.
2. What job would you like to try/not try?
Try: Ever since having kids, I have been intrigued with what it would be like to be a labor and delivery nurse.
Not try: I would never want to be a roofer ;)
3. What was your first job?
My first job was as a camp counselor at Mission Springs Christian conference center in Scotts Valley.
4. How did you get into this business?
I first fell in love with indoor cycling back around 2009 and knew from my very first class that I would be an instructor one day. From there, the rest is history…
5. What is the biggest challenge the fitness industry has faced?
The fitness industry is booming, and fortunately we are the first boutique indoor cycling only studio in Napa, so we have been incredibly grateful for how fast we have grown and how much community support we have received in a very short amount of time.
The only challenge we face is getting people into our studio who are nervous, or intimidated to try indoor cycling. Once they are in, 9/10 times they end up falling in love with it!
6. What's on your to-do list?
After this COVID stay-at-home order, my first "to-do" item is to spend a lot of time with extended family who we haven't been able to see and travel, travel, travel!
7. Who do you most admire in the business world?
As far as people who have created business models that have been highly successful in ways that I respect from a values standpoint, Travis Boersma, the CEO and Co-Founder of Dutch Brothers Coffee and S. Truett Cathy, the founder of Chick-fil-A.
I admire the Dutch Bros model because their customer service is so ON POINT with how engaging and genuine each person they hire and train is and I admire Chick-fil-A as they have operated with integrity and remained highly successful despite their counter cultural business model.
8. If you could change one thing about your business, what would it be?
I would change the stigma that you have to be a certain size or "look" to come into our studio. We are in the business of encouraging a team environment where everyone can find a way to thrive.
I really dislike hearing the words "Oh I could never do that" because, as we say as our studio motto: YES YOU CAN and our goal is to ensure that anyone who wants to try our or studio can.
9. What's something people might be surprised to know about you?
I was a Christian rock band groupie when I was in high school.
10. What was your childhood ambition?
To be a dolphin trainer ;)
CYCLESOCIETY is located inside First Street Napa at 1300 First St., Suite 241. For details, email info@cycle-society.com.
The business news you need
With a weekly newsletter looking back at local history.