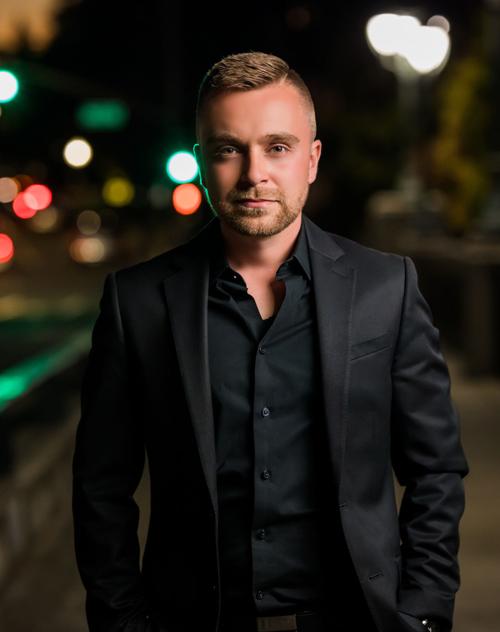 Ryan Nemeyer has been in the real estate industry for six years, but he's actually a second-generation Realtor.
His aunt, Jennifer Nemeyer, who is part of his team at Coldwell Banker Brokers of the Valley, "gave me the extra nudge to pursue it," said Nemeyer.
"We love what we're doing," said Nemeyer. "It doesn't feel like work."
1. What was your first job?
Friendly's in New Hartford, New York.
2. What's the most common question you about being a real estate agent?
How's the market? (People) want to talk about activity and what their home value may be.
3. What is the biggest challenge your business has faced?
Fires, floods, earthquakes, and now COVID. I have gone through all of these cycles the last 6 years and have had to adapt to each one to ensure I kept traction on building my business through the challenges.
4. How has COVID-19 impacted the Napa market?
Our listings are down. We only have about a month inventory on the market right now, which is creating a competitive market for buyers.
We are getting strong demand from city and peninsula buyers. They are finding it very attractive up here. (Like) a safe haven. There are lots of transactions happening with motivated buyers.
5. What is one thing you hope to accomplish in your lifetime that you haven't yet?
For myself and business partner to make #1 agent/team in Napa in the next couple years. We are getting close!
6. What's your biggest real estate transaction to date?
3100 Old Sonoma Road — it's in escrow right now. We're representing the seller. It's exciting for us. The house is definitely a lifestyle estate. (The asking price was $8,500,000.)
7. What's on your to-do list?
I want to complete a mission trip in Nepal and take my wife to Bora Bora.
8. Who do you most admire in the business world?
Cyd Greer (Coldwell Banker agent) and Fredrik Eklund (Douglas Elliman agent)
9. If you could change one thing about the real estate industry, what would it be?
My team is changing the way agents conduct business. Clients deserve good, transparent business and someone who will respond to a phone call.
10. What's something people might be surprised to know about you?
I have an extensive background in acting in my earlier days and can sing.
Watch now: The Napa Chamber of Commerce launches a community assist campaign
The business news you need
With a weekly newsletter looking back at local history.