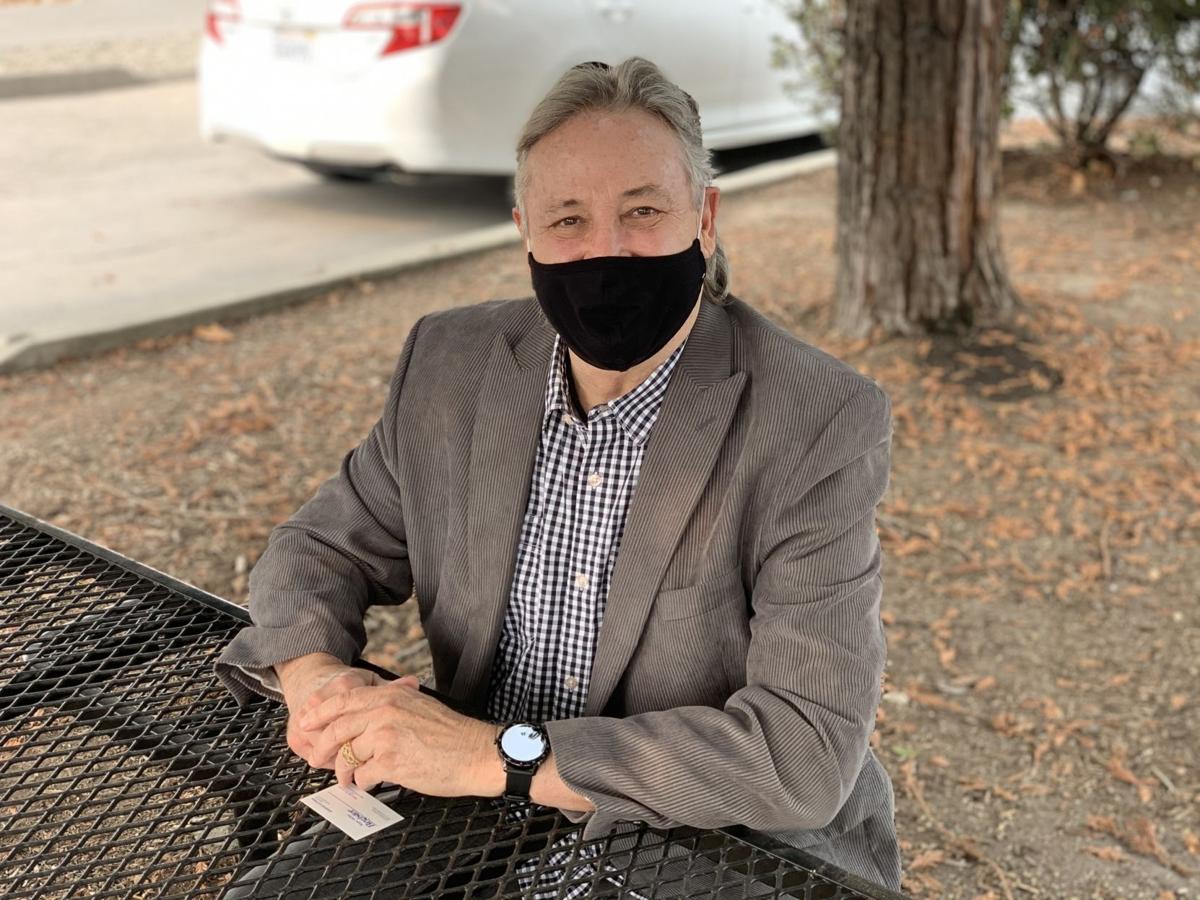 Mike Noel, owner of MG Concierge, Destinations & Travel, is a concierge and travel planner. But another part of his job includes weddings — officiating at them.
"I started out doing it because people would contact me about elopements. I cut out the middle man and became a wedding officiant."
Noel said he's officiated at more than 100 weddings, many of them in hot-air balloons.
Often, it's just Noel and the couple floating above the valley.
"I use the pilot as a witness," he said. "It's quite the gig."
1. Which three people would you most like to have dinner with?
Mark Cuban, Keanu Reeves, Bill Gates.
2. What was your first job?
Baling hay in Indiana at 12 years old.
3. What job would you like to try/not try?
Try: I am doing what I want to do.
Not try: Cleaning up after caged animals. We use to have a horse farm and I've cleaned millions of stalls.
4. How did you get into this business?
(It was my) wife and partner, Gloria's idea. There was a void for people finding an onsite travel planner to make the planning itself "stress free" for the persons or groups wanting to visit the Northern California wine country
5. What do you like about helping people?
It makes me feel really good to know that I made their experience the best I could make it.
6. What is the biggest challenge your industry has faced?
Due to our clients being from all over the USA and the world, not locally, COVID has limited air travel from out of the Nor Cal area (people afraid to travel by plane) and also unstable restrictions on openings such as lodging, wineries and restaurants, which is the reason people come to Napa Valley and the wine country. Also the limited number of people in groups that can visit.
7. What's on your to-do list?
Figuring out an internet marketing plan, nationwide, to enhance our business when the openings of businesses in Napa and surrounding Valley's become more stable with less restrictions.
8. Who do you most admire in the business world?
Mark Cuban. He started with nothing. He's self-made and he's become very successful. And he gives back.
9. If you could change one thing about the travel industry, what would it be?
Making it easier for the average person to qualify for an International Air Transport Association (IATA) travel agent number, which took us a year to obtain.
10. What's something people might be surprised to know about you?
I study the Zen and Tao philosophies, and I am an avid meditator.
Watch now: Napa Community Animal Response Team at work:
The business news you need
With a weekly newsletter looking back at local history.