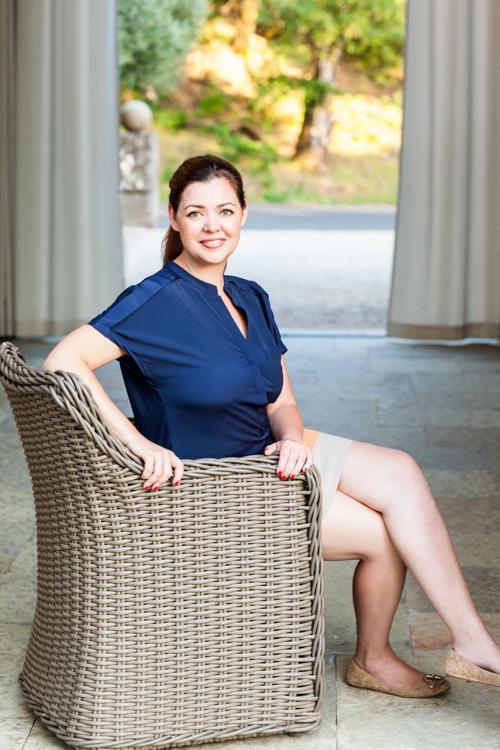 When Spencer Hoopes encouraged his daughter Lindsay to take over full management of the Hoopes Vineyard, she accepted, with a few conditions.
The two now work together, sharing that vision of great Cabernet Sauvignon from the Napa Valley. And the working relationship is warm.
"It is a privilege and an honor to help continue a family business that has been part of my life for as long as I can remember," said Lindsay Hoopes.
1. Which three people would you most like to have dinner with?
Ruth Bader Ginsburg, Madonna and Jesus.
2. What was your childhood ambition?
To be a district attorney or judge. And a mother.
3. What job would you like to try/not try?
4. What was your first job?
I worked at Marina Middle School in San Francisco tutoring middle school students when I was in eighth grade.
5. How did you get into the wine industry?
I was born in to viticulture, but ultimately took over a version of our family business when my father fell ill.
6. What is the biggest challenge your business has faced?
The three years of successive fires, consolidation in distribution and corporatization of Napa. I would say as runner-up, access to human resources and capital are limited in agriculture, as well.
7. What's on your to-do list?
I think figuring out how to best position our brand to younger consumers without alienating our existing consumer base. Generationally, I am in between them, so finding the balance is an interesting challenge as I relate, and similarly don't fully understand, either end of the spectrum.
8. If you could change one thing about the wine industry, what would it be?
Amount of regulation and red tape.
9. What's something people might be surprised to know about you?
I was a homicide prosecutor and/or have been to 72 countries.
10. If you could be anywhere right now, where would you be?
Traveling, generally. If you mean a specific place, Ireland – my second home.