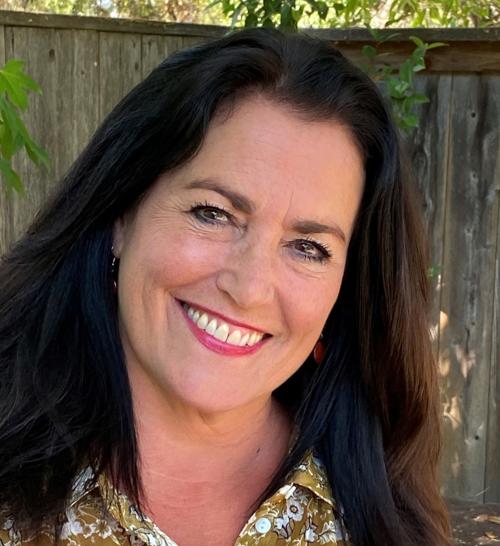 Dana Osbourne said she's always loved animals, including dogs.
"They're pure of heart," she said. "They love without conditions."
So it was natural for Osbourne to start a business helping animals – dogs in particular.
Called Napa Dog, her company makes fresh-then-frozen complete dog meals from certified humane meats and organic vegetables. She's also selling dog cookies such as her new vegan and gluten-free harvest pumpkin and cinnamon cookies.
"They are delicious and crunchy," she said. Of course, the treats are meant for dogs, but anyone can take a taste test.
"You can eat them because they're (made from) human grade food," said Osbourne.
1. Which three people would you most like to have dinner with?
My grandfather, Joseph McBreen, who was a NYC police officer and died in the line of duty when my mother was only 6 years old.
(Doctor and author) Steven Gundry – this amazing doctor has changed my health and my life.
Oprah – I bet everyone says that, but honestly how cool would that be?
2. What was your first job?
My first job was at New England Music Company in Waterville, Maine where I grew up.
3. What job would you like try/not try?
Try: I would like to work with the Humane Society of the United States, lobbying for animal rights.
Not Try: Any job that wouldn't allow me to use my creativity or try to put me in a box.
4. What is the biggest challenge your business has faced?
COVID-19 has certainly got in the way and has made it so tough to scale and grow my business.
So, until things can get back to normal we decided to create a dog cookie!
5. What's on your to-do-list?
6. Who do you most admire in the business world?
(Motivational speaker) Chalene Johnson. She is obsessed with overall health and wellness, personal growth, business development, internet marketing and social media. She has two fantastic podcasts that help me reach my best potential every day.
7. What is one thing you hope to accomplish in your lifetime that you haven't yet?
I would love to study with (horse trainer) Pat Parelli and learn natural horsemanship.
8. If you could change one thing about the pet food industry, what would it be?
That they would stop using factory farmed animals in our dog food. If we all knew the horrors that these animals faced every day I'm sure we would stop eating them and we certainly wouldn't feed them to our dogs or cats. We need to stand up to "big agriculture" and in the end it will be better for our health, our animals' health and our environment.
9. What's something people might be surprised to know about you?
That I don't have a dog right now, but I'm looking!
10. Where do you sell Napa Dog products?
This fall at Farmers Markets. Cookies (available now) can be bought at napadog.com
Watch now: Napa Community Animal Response Team at work:
The business news you need
With a weekly newsletter looking back at local history.