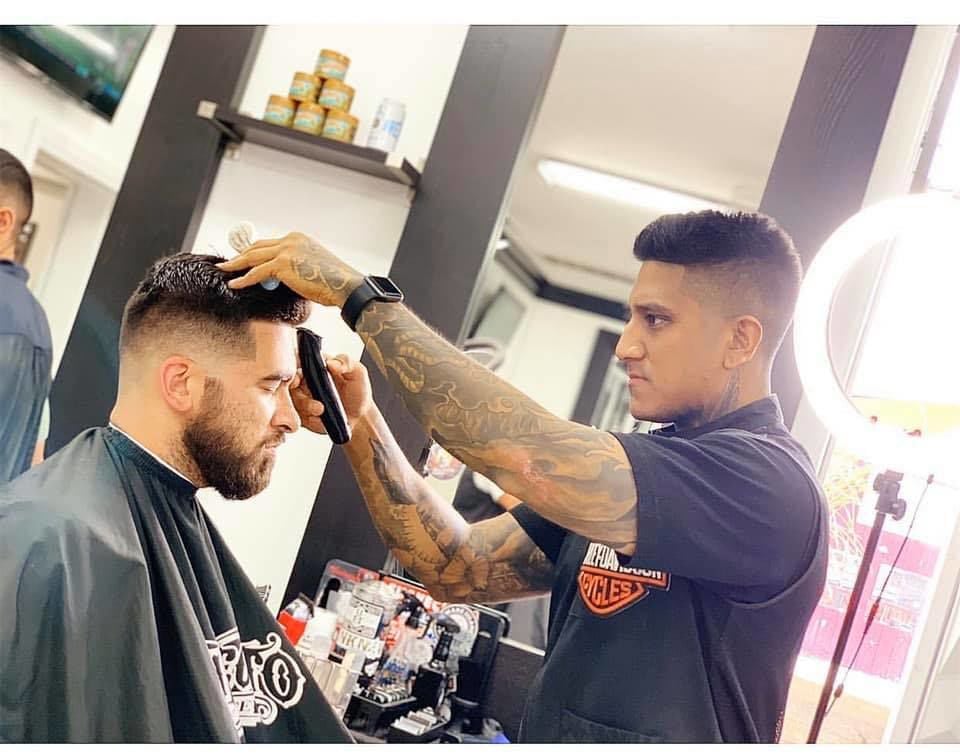 About seven months ago St. Helena native Noel Bito opened his business Noey's Barbershop.
While this shop is new, Bito has been cutting hair for eight years total, he said.
"I started off by cleaning up at my cousin Rudy's barbershop here in Napa," he said.
"I loved the vibe at his shop (and) I wanted the same."
"It was almost like hanging out with your friends," but making money at the same time, he said.
Noey's Barbershop is located behind the Domino's restaurant on Imola Avenue in Napa.
1. What was your first job?
Miguel's (restaurant) in Calistoga. I was a busser.
2. What do you like about being a barber?
It's like an art. I like how every single haircut is different. You could do the same cut 20 times but it will look different every time. And I just like making people feel good and smile.
3. What's your most popular hair cut?
A bald fade or a bald taper.
4. What's the biggest misconception you get about being a barber?
People think that it's easy. But if you really hustle and work 12-hours-a-day, it's not easy. And I'm talking to people all day. It (can be) exhausting.
5. What is the biggest challenge your business has faced?
6. How are you dealing with the pandemic?
Just one day at a time. Trying not to look at how long the lockdown is going to be.
7. Who do you most admire in the business world?
E-40 (the Vallejo-born rapper). I just like how he went from the streets to doing music successfully and now he's doing wine and liquor.
8. What is one thing you hope to accomplish in your lifetime that you haven't yet?
9. What's something people might be surprised to know about you?
I'm an impatient person. I'm always on the go.
10. If you could be anywhere right now, where would you be?
WATCH NOW: Dermatologists Recommend These Foods for Healthier Hair
Makeup and masks: Beauty tips for summer and coronavirus
Makeup and masks: Beauty tips for summer and coronavirus
THE EYES ARE WHERE IT'S AT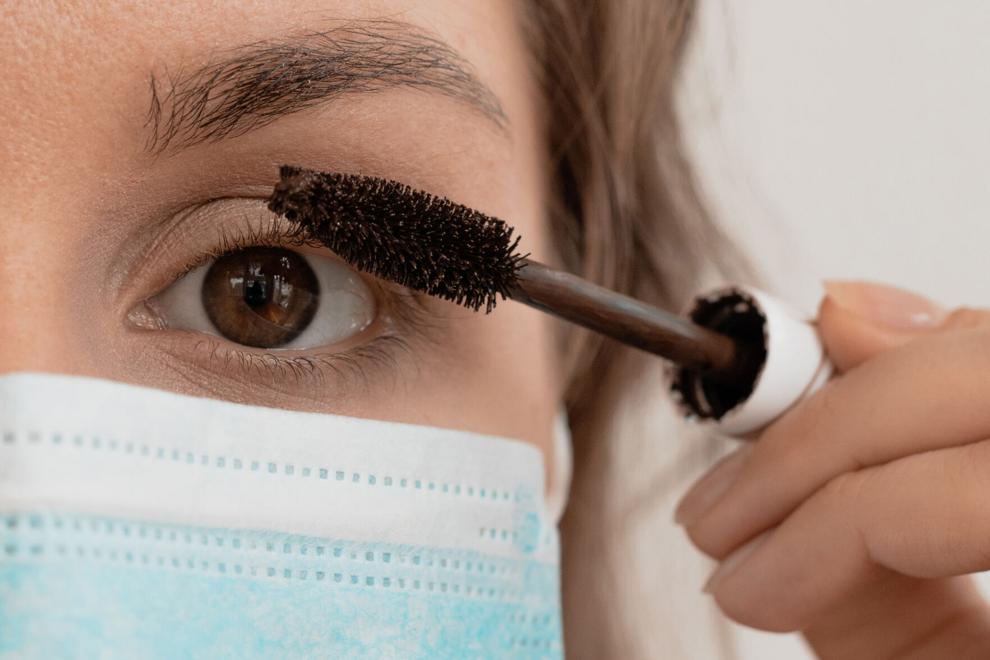 With your lips and cheeks hidden, the focus is all on the eyes this season. But even if half of your face is covered, there's still lots to work with. Lashes and eyelids can handle bright, fun colors that match your skin and can even go with the color of your mask.
Two Chicago makeup artists, Angela Goss of Angela Makeup Chicago and Jill Glaser, owner of the Makeup First School, offer a few product recommendations and general advice for people to try new looks, express themselves and still stay safe.
It's the perfect time to discover your summer colors and be bold. Glaser suggests trying bright colors and having fun. She's seen yellows and greens trending this summer. "Play up the eyes and the eyebrows. Now's the time to play with color," Glaser said. She recommends the Viseart palettes for a vibrant summer look.
Glaser says products like Inglot Cosmetic's Duraline help turn powder primers liquid so they stay on longer. It can also brighten the pigment.
WEAR TINTED MOISTURIZER, NOT A FOUNDATION
Instead of a heavy foundation, Glaser and Gloss both recommend wearing a tinted moisturizer with SPF. The combination of wearing a mask and the hot summer weather will make people sweat, so the lighter the makeup, the better.
Glaser and Goss say to apply a tinted moisturizer all over your face. "I would still do the whole face because sometimes you do take the mask off," said Goss. She says any waterproof product will do. "It's enough to even out their skin tone, but not too heavy."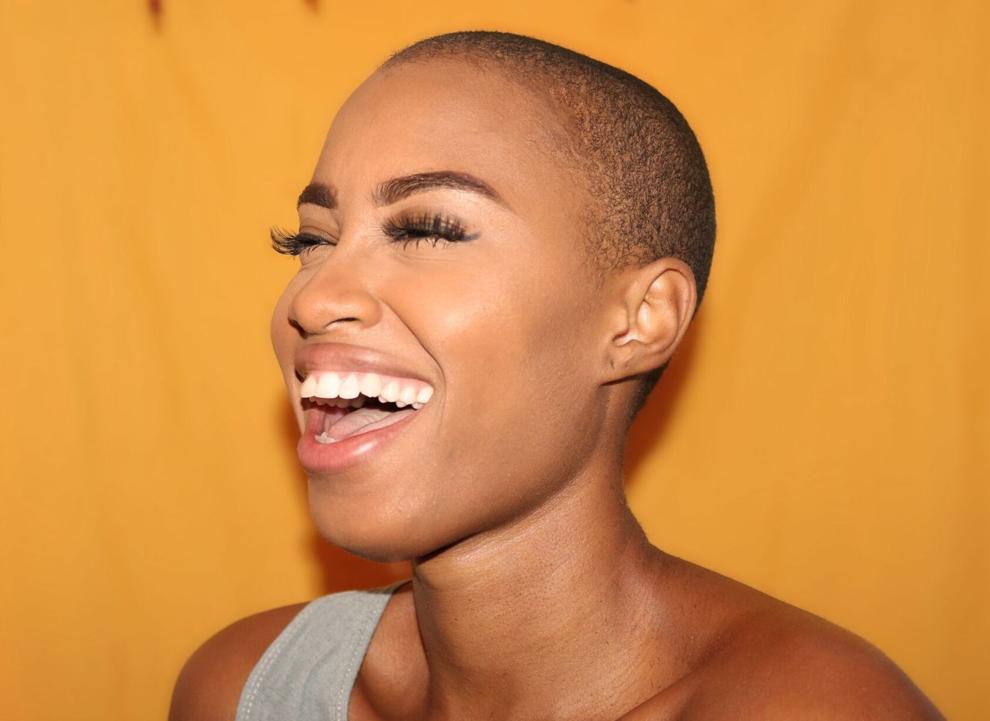 FINISH WITH A SETTING SPRAY AND A CLEAN MASK
Goss says to be prepared for some residue on your mask. "Obviously, some of it's going to come off, especially when it's hot out," said Gloss. One way to mitigate that is setting powder or spray. Goss recommends the Mac Prep + Prime Fix+. Translucent powders also work well for people who sweat a lot. Glaser also recommends applying it throughout the day. Sprays and powders can wear off, so reapply about every four hours.
Using a lightweight cotton mask can also help. Remember to wash your cloth mask daily or regularly switch it out for a new one. Not only to help keep you safe, but to remove any makeup residue for the next time you wear it.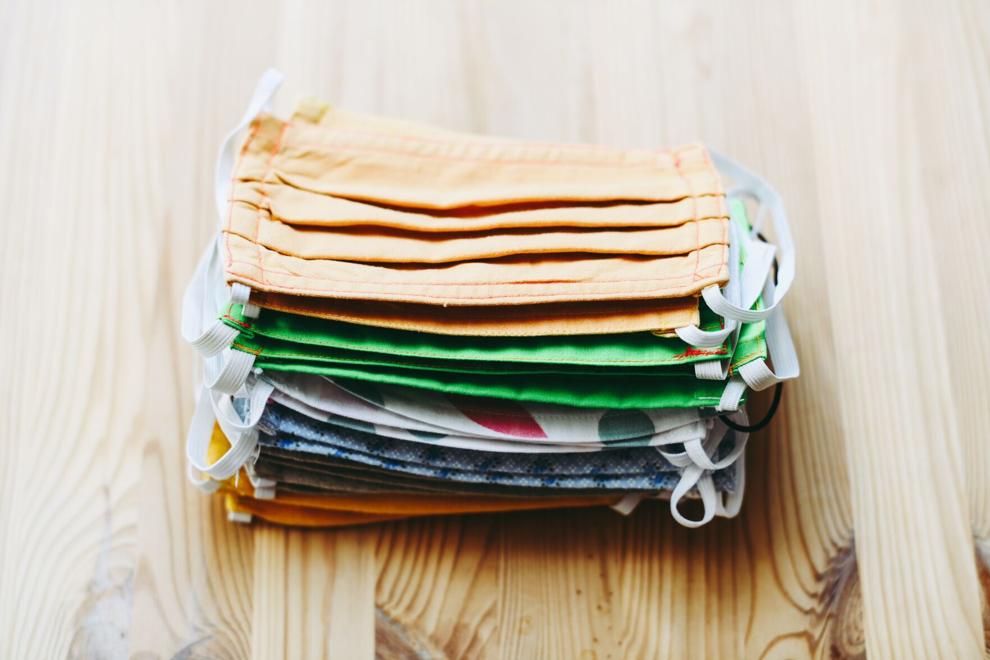 SANITATION IS KEY
Glaser also reminds makeup users to keep their supplies clean. If possible, use washable sponges instead of brushes and use cotton swabs or other disposable applicants to avoid spreading germs. Also, wipe down the bags or containers you keep your makeup and applicators in.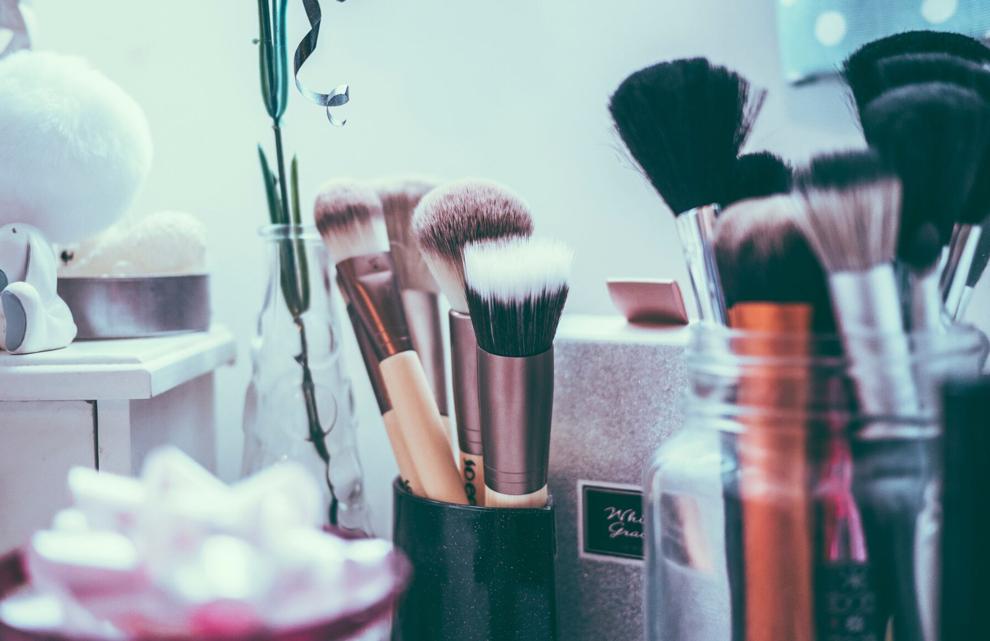 Distributed by Tribune Content Agency, LLC.
Noey's Barbershop is located at 1710 W Imola Ave. by Domino's. Phone: 707-927-5703.