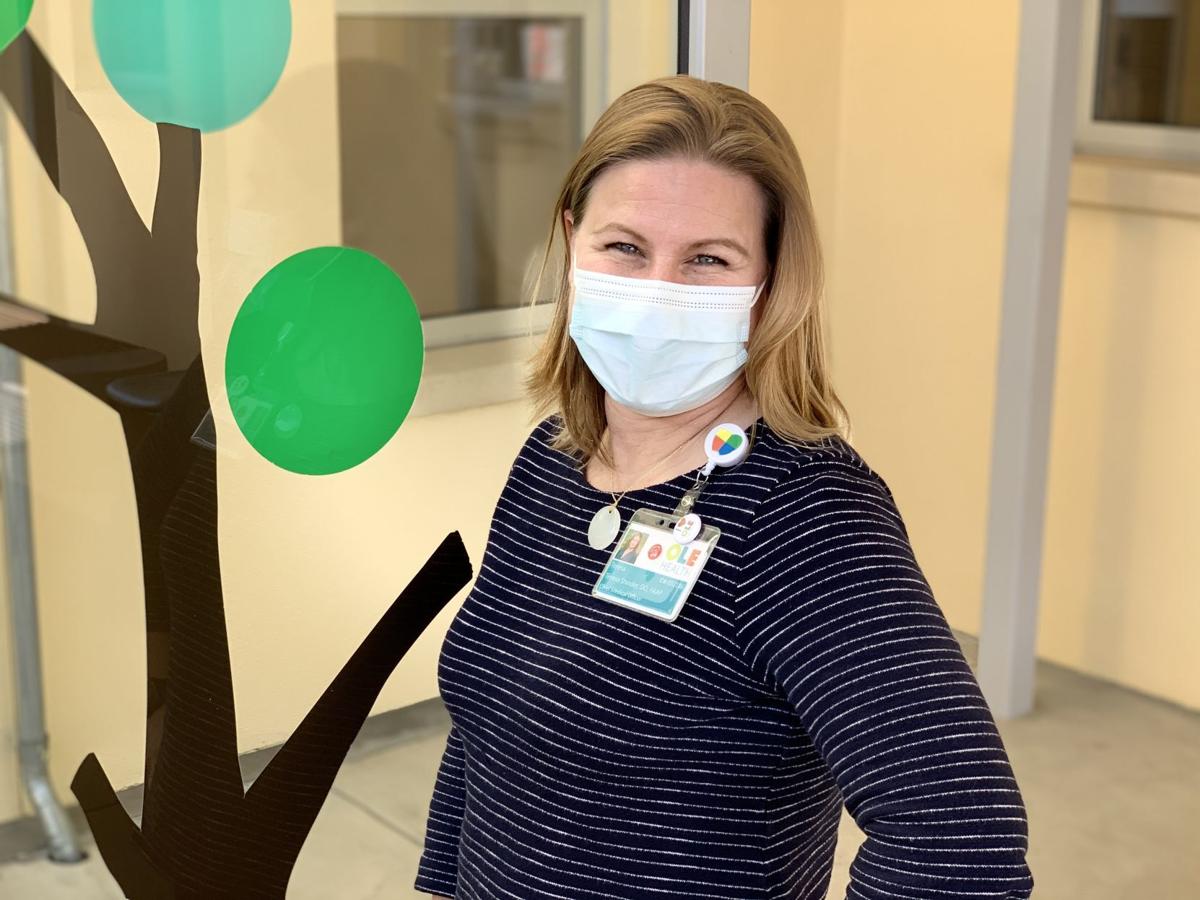 Teresa Shinder DO, FAAP, said she was drawn to preventative medicine as an undergrad but "I knew it was truly for me" when she worked as a volunteer at the Waikiki Health Center (in Waikiki) and during her pediatric rotation.
During her medical residency, "I was moved by community medicine and started working at Waianae Coast Comprehensive (in West Oahu) the day after finishing residency. I could not imagine doing anything else."
Today, Shinder is the chief medical officer and a pediatrician at OLE Health in Napa.
1. What was your childhood ambition?
To be an astronaut. I used to sign everything "Teresa Shinder, Future Astronaut."
2. What job would you like to try/not try?
Not try: Fisherwoman/hunter.
3. What was your first job?
During university, I worked as counter help at O'Brien's Boulangerie in Del Mar, where I learned customer service and to always be busy whether attending to customers, restocking, or cleaning tables. I also learned to use one of the coolest machines ever—the bread slicer!
4. What's the worst job you ever had?
It's hard to say; I've always found something to like: I've worked in a bakery, as a nanny, as a barista, a bartender at the UCSD college pub, as an environmental scientist and, of course, a doctor! One of my least favorite tasks was cleaning the floor mats of the pub after closing; they were greasy and dirty, to say the least!
5. What is the biggest challenge the healthcare industry has faced?
COVID-19 is the obvious answer, and there are other challenges, too. It is a rewarding and challenging field, which is why we all love it, but it can also be emotionally exhausting, especially in these pandemic times. Positive patient interactions and gratitude go a long way to refill our buckets!
Support local news coverage and the people who report it by subscribing to the Napa Valley Register.
6. What's on your to-do list?
Traveling to Vietnam, Jordan, and Yosemite. And I miss live performances, such as Carlos Nakai and Sir James Galway. And I miss reading a book for leisure from start to finish!
7. Who do you most admire in the business world?
There are many, but if I had to pick just one, it would be Dr. Nadine Burke Harris. She is California's first surgeon general and a pediatrician. She has dedicated her career to working with vulnerable communities and combating the root causes of health disparities.
Dr. Burke Harris founded a clinic in Bayview Hunters Point where she noted that, despite best practices, her patients still had poor health, as well as developmental and behavioral outcomes. She has raised awareness surrounding ACEs – Adverse Childhood Experiences – and toxic stress. She is a great inspiration for me.
8. What is one thing you hope to accomplish in your lifetime that you haven't yet?
Lots! I tend to have a circular "to do" list, and once one item is ticked off, it just means an opportunity for a new adventure. I love being a lifelong learner and doer.
9. If you could change one thing about the health care industry, what would it be?
I think there is a need for better understanding of health care; I sense there are often misunderstandings about health care, and I think it would be wonderful for communities to have access to accurate health care advice.
10. What's something people might be surprised to know about you?
I am an advanced open water SCUBA diver.
WATCH NOW: Take a tour of Jurassic Quest, now appearing one hour from Napa
PHOTOS: Dinosaurs spotted one hour from Napa