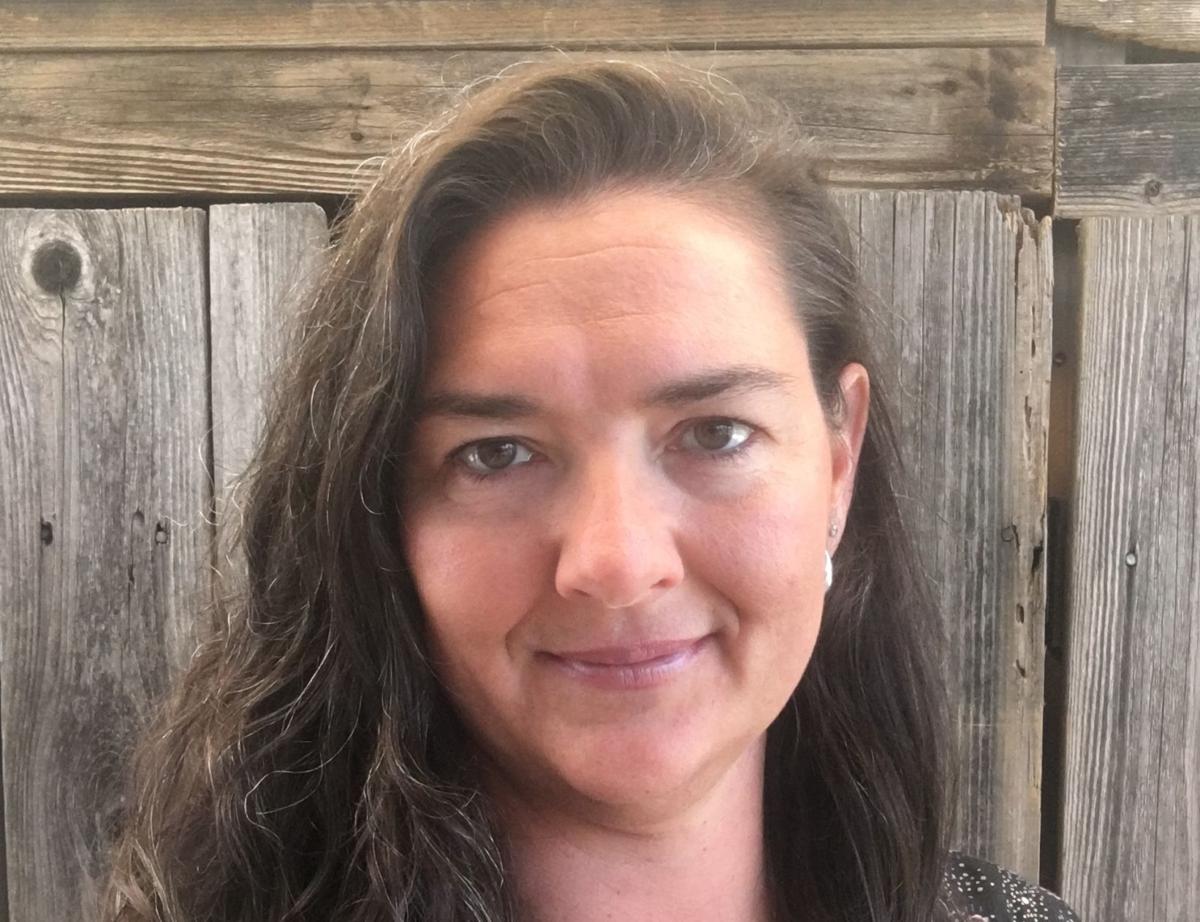 Sarah Goff of Sarah Goff Coaching has been a healthy habits coach for the past three years.
"The best part about coaching is that sometimes we all just need a little accountability," said Goff.
"We know what we should do, but we still don't do it. I help people find out why they aren't doing 'it' and then we take baby steps to get to where they want to go."
1. Which three people would you most like to have dinner with?
Michael Pollan- He has a simple and meaningful way of talking about how food and nourishment can impact our health and the health of our planet, can help us make better decisions for ourselves and our planet.
(Educator/Author) Dan Buettner- I would love to thank him in his crusade to help people live better, longer. I think he has distilled his message to easily actionable steps.
(Author) Brené Brown—The world could all use a little more courage and compassion, especially right now. It's when we can understand that failure is a part of growth that we will grow with this most vigor. Being uncomfortable with growth means we are doing it right.
2. What was your first job?
I have been an educator from an early age. My very first job was for Haughton Learning Center (located in the Grapevine shopping center) during summers starting after 9th grade.
We worked with students with learning disabilities. I loved helping a student work through their program and chart their wins. We actually used special graph paper and systems to track the students' progress. One of my favorite quotes is "what we can measure, we can improve."
It was so great to be able to show a student a graph line that shows the progress, because sometimes the progress is so small it's difficult to feel it in the moment, but it's there!
3. What job would you like to try/not try?
Try: Host at a summer camp for adults. I would love to have a summer camp with all the usual suspects: arts and crafts, food, animals; but 'up level' the experience for adults (such as) fine pottery and painting, farm-to-table cooking and eating for health, yoga and meditation (and) community connection.
Not try: Roller coaster tester. I'd like to keep my lunch!
4. How did you get into this industry?
I am a 4th-generation Napa farmer and I have always been connected to the land.
I love cooking for other people and the magic that good food has to not only bring people together in celebration but also to build community and heal all wounds.
I decided that I wanted to focus my attention on the healing powers of food and that is when I moved into healthy habits coaching.
It all starts with what you put in your body. We all know that 'we are what we eat' but many people have no idea what that actually means. It's the foods that we put into our body that will turn off and on different genes that cause disease or fight disease.
5. What is the biggest challenge your business has faced?
Just getting the word out there!
Many people don't understand what a health coach is, does, or how we help. The highest rates of death in this country are all related to nutrition and lifestyle. These are such challenging subjects because what works for one person might not work for another. And when we feel like we don't know where to turn, it's easier to just give up or go with what we know.
This is where it's useful to have someone that can outline a path of baby steps that will work for you.
I create individualized programs so that your transition into a healthier version of you is easy and sustainable.
I am passionate about eradicating lifestyle diseases because they are almost completely preventable (and often reversible) through lifestyle changes. We have the power within us to be completely healthy.
Your genes are only about 20% responsible for your health. That means 80% is what you eat, how you nourish yourself and who you are being as you walk through your life.
6. What's on your to-do list?
Seriously, if we can all learn to have a little more compassion for ourselves first and then the people around us and the ecosystem we are a part of, we would have healthier, happier people and land. #healthypeoplehealthyplanet
7. Who do you most admire in the business world?
I admire everyone that is developing innovative solutions to clean up our earth: companies that are using recycled plastics in products, people that are trying to clean the oceans of plastics and people and companies that have decided to not use plastics in their products or packaging.
8. What is one thing you hope to accomplish in your lifetime that you haven't yet?
I would love to see Napa County become a Blue Zone. Blue Zones are places where people are living longer with less disease and more vitality. There are simple things that we can do to get people moving more, eating better and stressing less.
9. If you could change one thing about your industry, what would it be?
Our entire food and medical system, because they need to work together.
The way foods are labeled is confusing and often nothing but marketing tactics.
The fact that there are additives that we allow in our foods in this country that they do not allow in other countries due to health concerns is appalling!
The farming practices that are allowed, which cause disease in the animals and toxicity in the land.
And the widespread use of medications over lifestyle change. If western medicine doctors would write prescriptions for more plant based, organic whole foods, more movement and less stress we would be on a much better path for society as a whole.
10. What's something people might be surprised to know about you?
I have been regularly participating in the Burning Man Event since 2000. I am a volunteer Black Rock Ranger and work for the event. The actual event is 7 days long, but I am on site for about 14 days, a few days before and after the event.
When the event first started in the desert, there were no cell towers and no real way to call for help when you needed it.
Out of the dust rose a group of volunteers that would patrol the city and be there when someone needed help.
Today, we are connected by radios to a central dispatch and are often first responders to a scene.
We deal with everything from major accidents, to land disputes, noise complaints and lost children.
Watch now: The Napa Chamber of Commerce launches a community assist campaign
Goff can be reached at 707-815-7307 or Sarahgcoach4life@gmail.com. Goff has a series of wellness classes starting on Sept. 1 through NVC Community Education, via Zoom.
The business news you need
With a weekly newsletter looking back at local history.