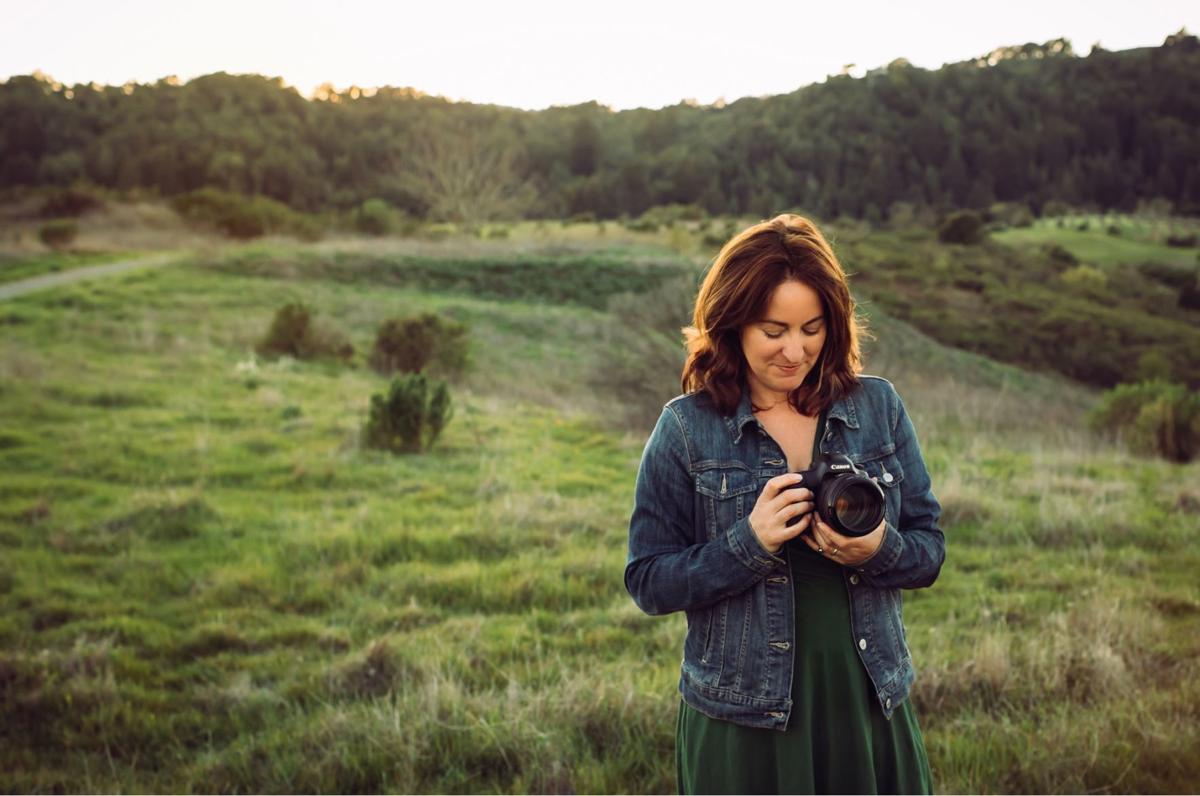 After working in the media and wine industries, in 2008, Megan Reeves of Napa started her photography business. Known as Megan Reeves Photography, her company mostly works on weddings, portraits and local small business/food and wine projects.
"I'm incredibly grateful that photography has allowed me into so many intimate moments — helping me see again and again the inherent good in people and how similar we all are despite our seeming differences," Reeves said.
1. Which three people would you most like to have dinner with?
It's been a rough last few years. Maybe hash it out with Jesus, the Buddha and Terry Gross over some tacos?
2. What job would you like to try/not try?
Not try: Tax attorney (no offense to my dad).
3. What was your first job?
As a teenager, I had a summer job working at the local movie theater. It was great — every day on my break I'd get a box of popcorn and a huge Diet Coke, sit in the back of the theater and watch either the parade scene in "Ferris Bueller's Day Off" or the final fight scene in "Aliens."
4. What's the worst job you ever had?
Tied for best and worst job was backup singer in a cover band in the early '90s. We had a standing Monday night gig. Patrons would be there to watch football, stay for live women's oil wrestling (I know, seriously?) and then — just as all that beer really started to kick in around 11 p.m. — our band went on stage.
5. How did you get into this business?
When I was heading into college I wanted to study graphic design but that was a few years before Photoshop came out and before digital photography was a thing. You needed strong illustration skills, which just were not in my DNA.
So, I became a music major, took some photography classes, worked in the cheesy cover band, did some waitressing and got a BA from The Hutchins School at Sonoma State University.
I met my husband and we moved to Seattle for his new job in sports television. I worked for a short period at the "Seattle Times," and then "Variety" when we followed his job to LA. It was fun to fall into the entertainment industry for a while — a crash course in celebrities, pedicures and apple martinis.
When we moved back to Napa, I managed culinary events at Beringer and then moved over to their PR department doing some recipe testing, food and wine photography and writing.
I used to worry my resume appeared too "scattered" but I find I use all of those life experiences on a daily basis.
6. What is the biggest challenge your business has faced?
It used to be wildfires and now, of course, this pandemic and the need to be so isolated.
7. Who do you most admire in the business world?
These days, it's the people who are showing up so selflessly and working to create some sense of normalcy: my sister the doctor, my son's teacher who is trying to lead a class from home while she's teaching her own kids too, the people in the stores who have been so incredibly kind and patient, writers and thinkers and late night hosts who help me feel not so alone with daily doses of humor and information and reflection.
8. What is one thing you hope to accomplish in your lifetime that you haven't yet?
My husband and I both just turned 50 and we are celebrating our 20th wedding anniversary in September.
This summer, we had been planning on travelling with our teenage boys to Italy and eating our way through Rome. Sounds like that will have to wait but hopefully it's something we can do before the boys are finished with high school.
9. If you could change one thing about your industry, what would it be?
I would love to see photography represent people in a more real and authentic way. I think you can do that and still create beautiful, interesting pictures.
These days it seems the market is getting over-saturated with Pinteresty, stylized images to the point it's becoming "the norm."
I worry the unique qualities of who we are as individuals are getting lost. To me, wedding photographs are something that we potentially pass down to future generations. I believe it's important that we leave some breadcrumbs to tell the story of who we are and what's important to us.
10. If you could be anywhere right now, where would you be?
We are doing pretty well sheltering in place and are lucky to have a yard big enough for some chickens and bees and a garden. A ping pong table is getting delivered Friday and that should bring a whole other level of excitement — LOL.
These days the idea of photographing a simple wedding, just walking around seeing people celebrating together and hugging and laughing and telling stories seems like it would be a true miracle.
I am really looking forward to that day.
The business news you need
With a weekly newsletter looking back at local history.