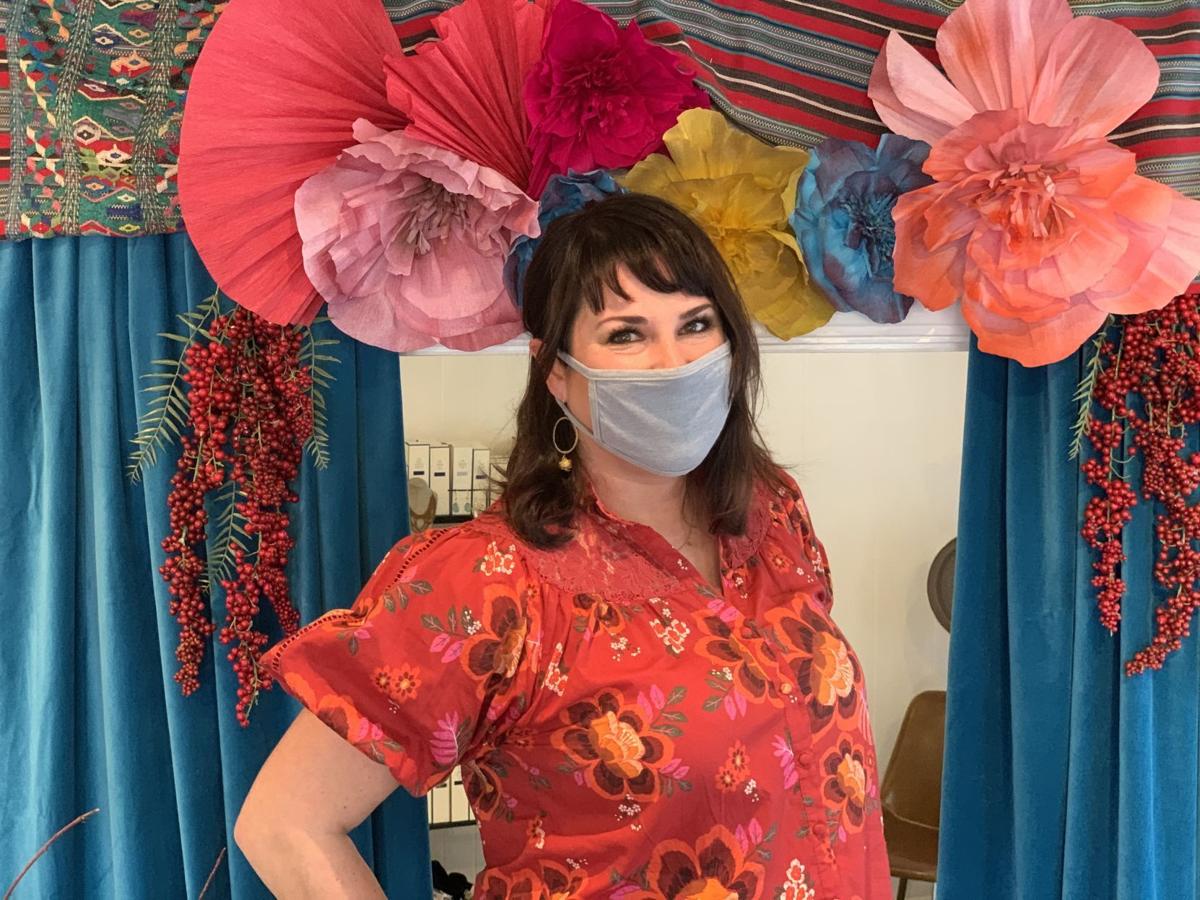 If it wasn't for spending one work shift in a very cold walk-in fridge, Brooklyn Santiago might never have found her career as a hairstylist.
More than 20 years ago, Santiago applied for a salon reception job, but didn't get a response before accepting a winery job Upvalley.
"Having spent my first day packaging foie gras in a walk-in fridge that I did not dress for was confirmation that this would not be my path," Santiago wrote.
"After my shift I headed straight to the salon worried that I may have missed my chance. A week after accepting my salon job, I realized that not only was this my path, it was my calling."
Today, Santiago works at Sage Salon at 1041 Lincoln Ave.
1. What was your childhood ambition?
A dancer, actor and movie director. My family was big into movies growing up and the allure of showmanship was there at an early age. When given the job of introducing our 4th grade class at the holiday performance I announced "Sit back, relax and enjoy our feature presentation."
2. What was your first job?
My first job was in 1995 as a barista at Caffino at the American Canyon location on Hwy 29 followed by the Bel Aire plaza location in Napa. That job taught me excellent customer service, high volume production in minimal space, and how to yield the power of the "comp" as a highschooler.
3. What job would you like to try/not try?
Try: Scuba instructor anywhere warm and exotic for a season.
Not try: Anything without a beginning, middle and most importantly endpoint. An isolating project that continues endlessly would be the worst. I am motivated by the rhythm of the salon: several times a day I get to complete a task and make a client feel and look great!
4. Who do you most admire in the business world?
Caitlin Garcia-Ahern of Thread Caravan, hands down. She has successfully put together two of my favorite things- travel, artisan crafts and rescuing dogs. And she has turned them into a thriving business.
Her cultural art workshops around Latin America, India, Morocco and beyond have been major highlights of my travels. As if I wasn't already so smitten with Caitlin, she also launched Caravana Canina, a project dedicated to eliminating street dog neglect and abuse in Mexico and Guatemala (caravanacanina.org, threadcaravan.com).
5. What is one thing you hope to accomplish in your lifetime that you haven't yet?
Taking sailing lessons. Not to charter my own craft, but to be useful on one while I scuba dive parts of the world I haven't explored yet.
6. What is the biggest challenge your business has faced?
20 weeks (and counting) of shutdowns in my industry, and working at reduced capacity when are able to be open has been the biggest challenge by far. Pre-pandemic a hairdresser would typically see two clients at a time, 10-12+ hrs daily and be solidly booked 6-12 weeks out.
7. If you could change one thing about your business/industry, what would it be?
If 2020 has taught me anything it's that the typical stylist schedule wasn't the most sustainable. COVID restrictions literally strong-armed me into looking at how I do business rather than the volume of business. Changing my business model to accommodate more flexibility for my clients has also provided more flexibility for me.
8. What's something people might be surprised to know about you?
I have a huge passion for home/space editing. Making a client's space functional, efficient and most of all beautiful is very similar to doing great hair for them. Home editing and hair design often start with being presented a problem. The process of achieving great results is the same for both. Assess the problem, define the commitment level of the client, clear out the clutter, keep what you love and elevate the beauty.
9. What's on your to-do list?
Enjoying the Bay Area from the view of my canoe. Sewing one of my vintage textiles into a pillowcase-successfully.
10. If you could be anywhere right now, where would you be?
I'd keep it small and be living out my 40th birthday trip that was canceled in March. Road tripping through national monuments in New Mexico and swimming in hot springs located between Santa Fe and Taos.
WATCH NOW: The good, bad and ugly about your skin and exercise
Photos: Best of the Register's Faces and Places
Catch up on Napa County's top news stories
Santiago can be reached at 415-518-3042. Sage Salon is located at 1041 Lincoln Ave.