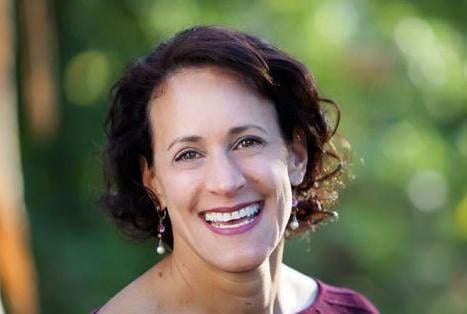 "Out of the frying pan and into the fire!"
That's how Carrie Hays of The Halle Group, LLC described her path to the field of leadership and team effectiveness.
After graduation from college and The Culinary Institute of America, her first job was as a chef at a large hotel, said Hays.
"I learned two things in that role: I wasn't that great of a cook, and the challenge that intrigued me more was how to lead teams and foster collaboration across departments. So I hopped out of the kitchen and into the field of organization development."
Hays earned a Master of Arts in Management in 1995 and for the past 25 years, she has been helping individuals and teams in government, nonprofit, and private sectors "fundamentally shift the way they think and interact so they can get better results."
"I'm still not that great of a cook … but that's another story," said Hays.
1. What was your childhood ambition?
To be a marine biologist because I love the ocean and swimming.
2. What was your first job?
During summer vacation from high school, I was a tennis coach in Mentor-on-the-Lake, Ohio.
Support local news coverage and the people who report it by subscribing to the Napa Valley Register.
3. What job would you like to try/not try?
Try: Background singer for 151 Band or a traffic engineer.
Not try: Assembly line worker.
4. What is the biggest challenge your business has faced?
During the pandemic, helping leaders learn how to—with intention—foster teamwork and integrate emerging neuroscience so that they can make sustainable change—all while working remotely.
5. What's on your to-do list?
Top on my to-do list is to continue to support our community's response to Covid-19 as a Community Emergency Response Team volunteer at the vaccination and testing sites, followed by learning how to build a gate for my back porch. Then I am going to learn how to tie different knots so I can create a macrame wall hanging.
6. Who do you most admire in the business world?
I recently had the opportunity to work with Martha Williams, former director of Montana's Fish, Wildlife and Parks. I was inspired by Martha's deep capacity to lead with curiosity, vulnerability, decisiveness, and humor while protecting the environment and navigating challenging political and economic dynamics.
7. What is one thing you hope to accomplish in your lifetime that you haven't yet?
To swim a mile in under 25 minutes.
8. If you could change one thing about your business or industry, what would it be?
How we help leaders and organizations achieve changes that stick. Often, leadership coaches focus on behavior change. That's necessary, but it's not sufficient for lasting change.
We need to encourage leaders and organizations to become aware of the underlying mindset that drives behavior and that they use to design systems, policies, and procedures.
Here's a way of thinking about this: Imagine trying to install new software on an incompatible operating system. Your computer won't work. It's the same with leadership: without awareness of our mindsets (our "operating system"), any behavior change (our "software") isn't going to work. We need to help clients think about how they think.
9. What's something people might be surprised to know about you?
I used to be left-handed until an elementary school teacher made me switch.
10. If you could be anywhere right now, where would you be?
Strolling down a cobblestone street along a canal in Amsterdam.
Watch now: go inside new Napa cannabis dispensary, Abide
Photos: Go inside Abide, a Napa cannabis dispensary.
Catch up on Napa County's top news stories