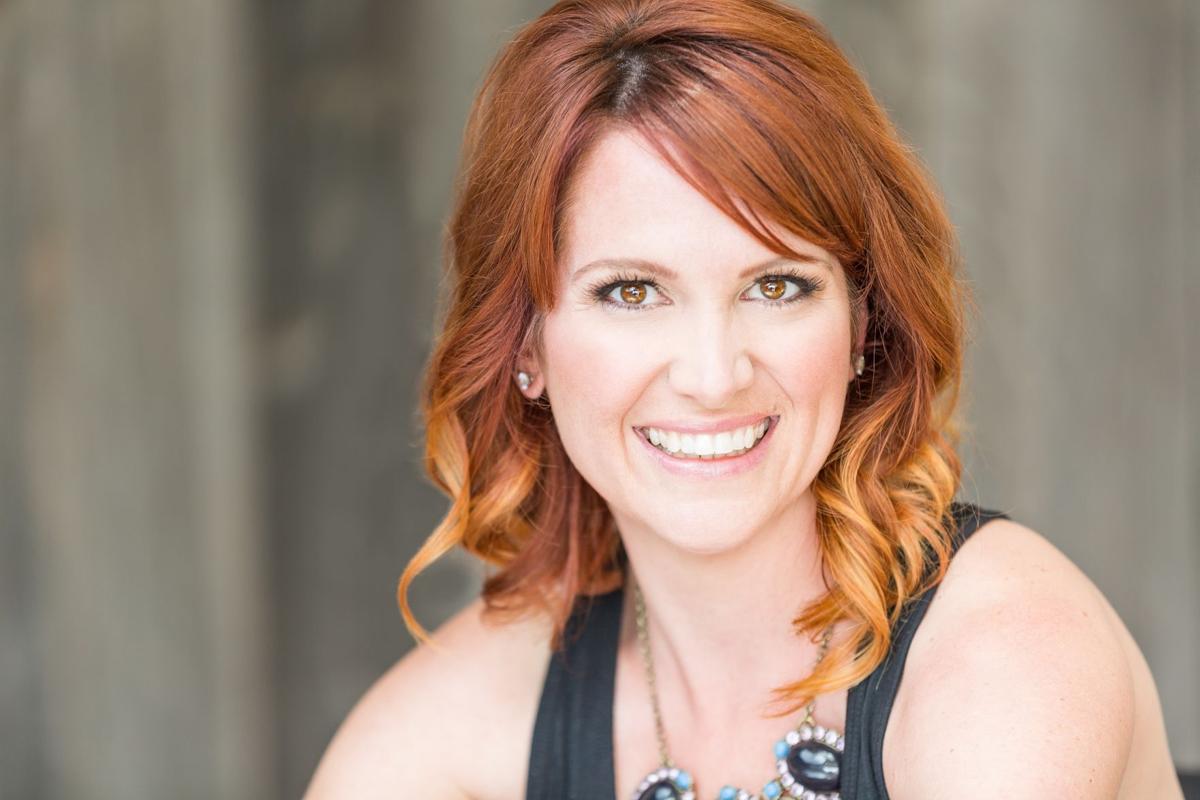 Brianne Rice has been making people, and their hair, look good for 20 years.
This hairstylist said that she likes doing hair because it's a creative outlet "that also provides me a way to connect with people on a different level."
And when her clients leave the salon feeling better than when they came in?
Rice works at Wunder Boutique + Salon in downtown Napa,
1. Which three people would you most like to have dinner with?
My great grandfather James Critchley (my husband and I are restoring the home on south Jefferson Street that he and my great grandmother built in 1930) and Chip and Joanna Gaines.
2. What job would you like to try/not try?
Not try: Skydive instructor.
3. What was your first job?
My first job was shelving returned books at the St. Helena Library when I was 14.
4. What's the worst job you ever had?
Trial by fire "homeschool teacher" for my 3rd and 6th grade sons. Teachers don't get nearly enough appreciation for what they do!
5. How did you get into this business?
I had always played with the idea of "doing hair" since I was little, by middle school I convinced my mom to buy me a clipper kit at Costco and I remember riding my bike to the library to find books on how to cut hair.
After high school my parents suggested I go to cosmetology school. It took me another year to decide on my own I should go. I got a job at a local hair salon as a receptionist and once I graduated and passed the State Board I became a stylist at that same salon.
6. How are you dealing with this most recent Covid-19 shutdown of salons?
I'm more frustrated than anything but still trying to make the best of it. I have two boys at home; I get to spend more time with them.
7. What is the biggest challenge your business has faced?
Other than during the pandemic when we have been able to receive unemployment assistance, as independent contractors if we don't work we don't get paid — no sick days, no paid vacations. That can be a big challenge.
8. Who do you most admire in the business world?
Robert Cromeans (global artistic director for John Paul Mitchell Systems), his philosophy on building client relationships and his artistic talent with hair is really inspiring. I have followed his work since I first graduated cosmetology school.
9. If you could change one thing about your industry, what would it be?
The perception that we "just do hair."
There is so much more to what we do: we are chemists when formulating hair color; we are trained and licensed in sanitation, disinfection and infection control, we have to be super diligent with time management, accounting and at any given appointment we are our client's therapists.
10. What's your advice to anyone out there considering becoming a hair stylist?
It can be the most rewarding career but also really hard, especially when you are first starting out. It's easy to give up when there's days you don't have a client on your books.
Watch now: The Napa Chamber of Commerce launches a community assist campaign
Rice can be reached at 707-235-5131. Wunder Boutique + Salon is located at 1428 2nd St. in Napa. While the salon is temporarily closed due to Covid-19, the retail part of the store is open.
The business news you need
With a weekly newsletter looking back at local history.