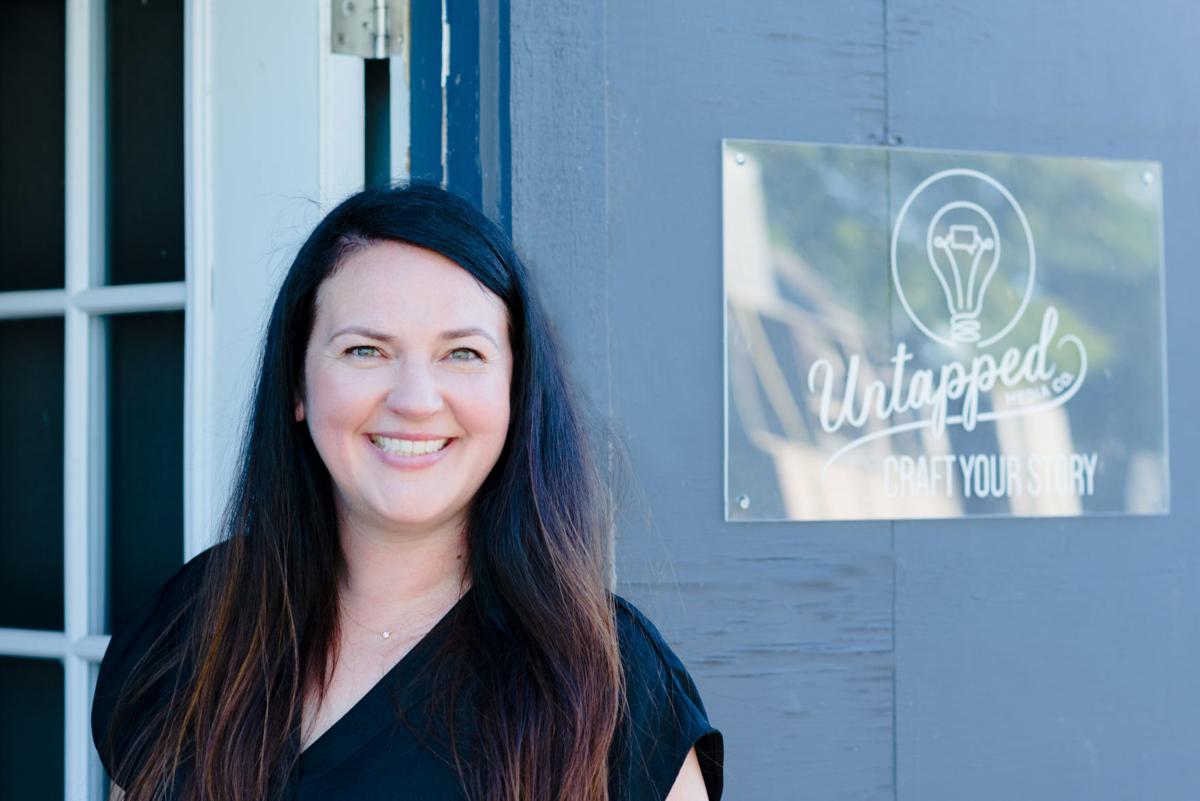 After years of marketing experience, in 2014, Megan Steffen started her business, Untapped Media Inc.
The company combines photography and digital marketing to craft stories using "impactful, branded visual content and on-brand messaging."
"As a photographer and marketer, social media marketing is the perfect combination of my skills: constant creativity, visual content production and copywriting," said Steffen.
1. Which three people would you most like to have dinner with?
Steve Martin, Tom Hanks and The Rock, all at the same dinner party.
2. What job would you like to try/not try?
Try: I would love to open a shop of upcycled items and antiques. Think American Pickers meets Flea Market Flip!
Not try: I would be a terrible, terrible accountant.
3. What was your first job?
My first paying job was at a pediatrician's office in San Rafael when I was 15, but my next job was probably the coolest: from ages 17-21, I worked at a regional independent video store in San Rafael and Cotati.
4. What is the biggest challenge your business/industry has faced?
At the moment, the coronavirus shutdown has drastically affected my business. I'm concerned that the trickle down of this will affect my business for at least a year; (a) very scary thought.
Pre-shutdown, one of the biggest challenges is that everyone has a camera in their pocket. This means that photography is evolving as well as social media. Most people have experience now with both facets of marketing, and sometimes tend to put aside professional level services when they can "do it quickly on my phone."
5. What's on your to-do list?
Create wine-industry stock photography, transform one of my vintage campers into a mobile bottle shot studio and make connections with new clients in various wine regions for some work-related travel!
6. Who do you most admire in the business world?
Blake Mycoskie of Toms. He was a keynote speaker at a conference I attended, and I was impressed by his approach to life and business, as well as his level-headedness.
7. What is one thing you hope to accomplish in your lifetime that you haven't yet?
I would love to shoot on location somewhere amazing like New Zealand, Bora Bora or Iceland for a major consumer brand. (I'd also really, really like to get married! #postponedwedding)
8. If you could change one thing about your industry, what would it be?
More collaboration over competition.
9. What's something people might be surprised to know about you?
I was on a local TV makeover show when I lived on Treasure Island (a two-fer!)
10. If you could be anywhere right now, where would you be?
Literally anywhere that is not my house.
The business news you need
With a weekly newsletter looking back at local history.