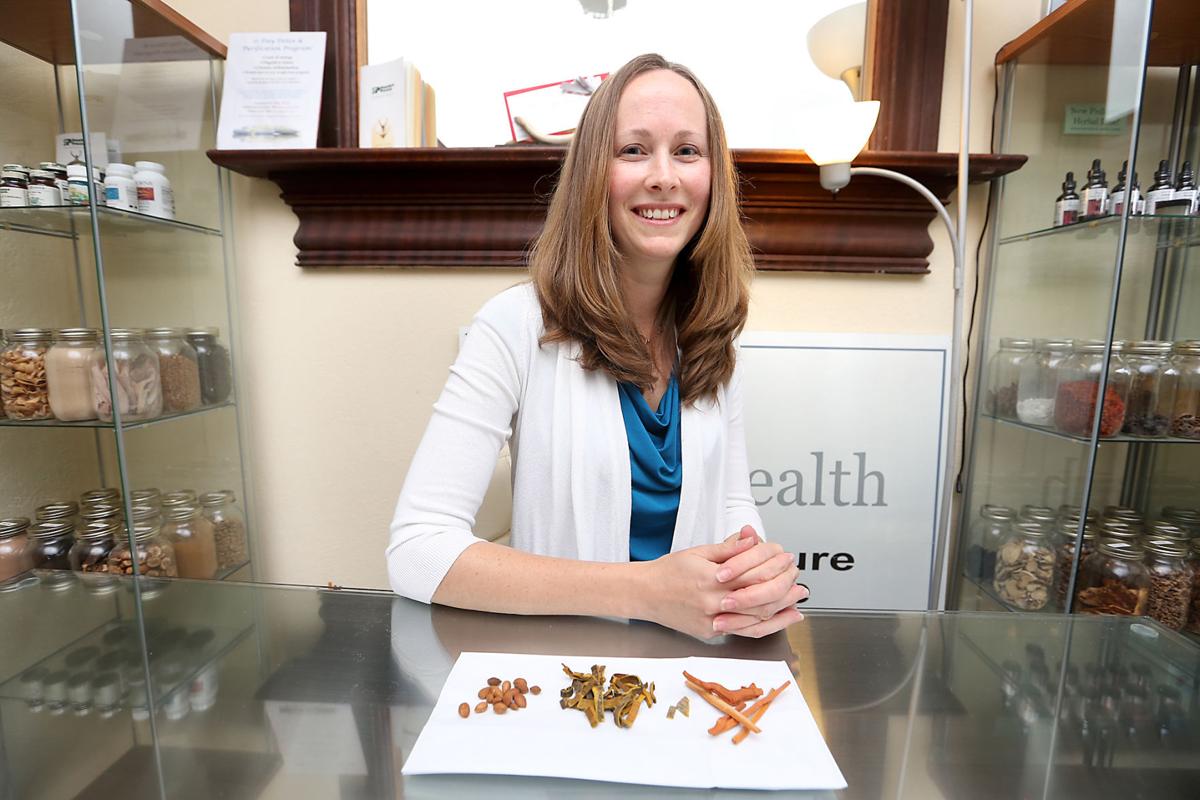 Dr. Lynn O'Connell is an acupuncturist and herbalist who has been practicing in Napa for the past six years.
A Doctor of Acupuncture and Oriental Medicine, O'Connell is one of two practitioners at her business in downtown Napa: Vital Health Acupuncture Massage & Herbal Medicine.
1. How did you get into this business?
I have felt a connection with the natural and healing world for as long as I can remember.
After college, I backpacked and traveled around Europe, living and working in Ireland, England and Spain for five years. This experience had a significant impact on my life and helped me to finally discover my calling. I learned I was happiest following the dreams in my heart.
While teaching in Spain, I started studying Chinese herbal medicine and met my future husband Marcelo, who was a massage therapist and studying acupuncture. The rest is history.
2. What's a common question or misconception you get about your business or work?
How does acupuncture work?
It promotes circulation, reduces inflammation. Some people think acupuncture only treats pain. It can treat a lot more than just pain. It's great in the winter season for colds and flus.
The needles are so thin that many people don't feel them at all. Some feel it slightly, but nothing more than a slight pinch. I treat children as well. Most are perfectly fine with it.
4. What's your favorite thing about your job?
There's always something new to learn. It's a lifelong learning experience. I never get bored.
5. Do you take insurance?
I do. I'm in-network with certain insurances – they cover certain conditions like pain, some cover nausea related to pregnancy or chemo. Some cover allergies.
6. What's new at your business?
We just moved a year ago —we were on Jefferson Street. Now we're at 1635 First St. The new location is great.
7. What is the biggest challenge your business has faced?
I recently went on my third maternity leave since starting the practice with my husband. Finding the ideal balance between raising our children and work has been a welcome challenge. Our second child was born shortly after the Napa earthquake when repairs to our home and office still needed to be done.
8. If you could change one thing about your business, what would it be?
Many people know how helpful acupuncture is at decreasing pain and stress levels. I would like people to be more aware of its effectiveness for other conditions, especially when combined with Chinese herbal medicine. Conditions such as seasonal allergies, colds, fatigue, insomnia, PMS, pediatric illnesses, difficulty getting pregnant, and pregnancy support, respond well to acupuncture and herbal medicine.
9. What's your advice to someone who wants to get into your industry?
First, (try) acupuncture and herbal medicine to see how you respond and how (you) like it. Then talk to an acupuncturist.
10. What's something people might be surprised to know about you?
I was a competitive artistic roller skater in high school, skating both single routines and pairs.
Unfortunately, pair skating did not work out as well after my partner dropped me various times and rolled over my hair. I made it to nationals.
O'Connell can be reached at 707-265-8350.